We had planned to take the kids to Disneyland for the first time this fall, but 2020 had other plans. Right now, we're looking at rescheduling our trip for 2021. Still, that doesn't mean I can't have some fun planning some Disney outfits! This Favorite Things fabric is perfect for a Disney outfit toddler girl. I ordered one size up so hopefully Blair can still wear it it next year, too!

If you make a purchase from this post, I may receive a commission. Please see our Legal page for more info.

For now, Blair wore this sweet Disney outfit to dance class! This Disney leotard is from Lili.Lane, one of our favorite Instagram shops. (Here's a post I did of Blair wearing one of their other super cute leos!) Unfortunately, this particular leotard print is sold out.
However, I found lots of other items using this same Favorite Things fabric. I'll link them at the end of this post so you can put together your own Disney outfits!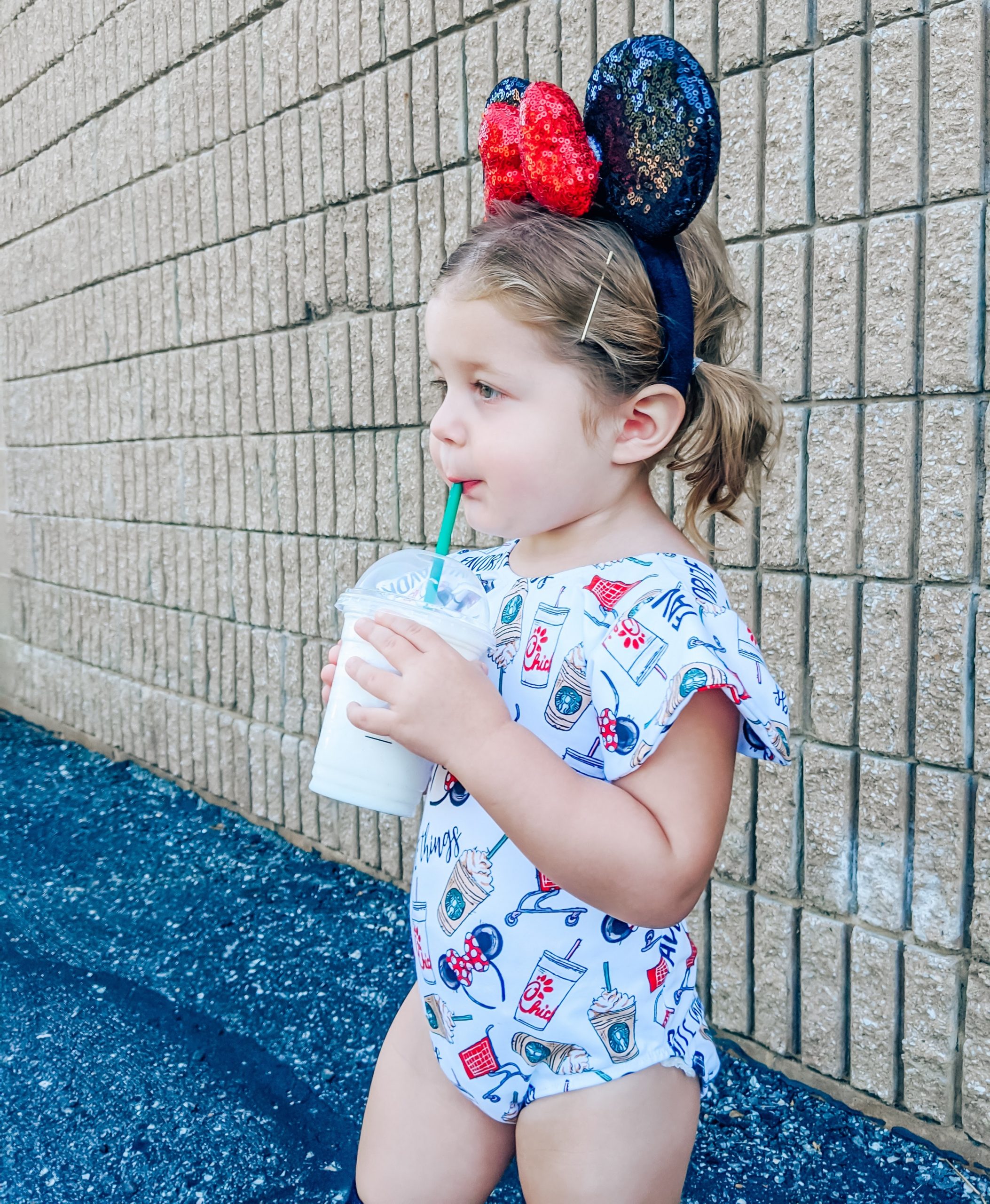 These are the exact Minnie ears she's wearing. No toddler girl Disney outfit is complete without mouse ears! I chose this pair because the reviews said the ears are more 3D, as opposed to a single piece of fabric that will flop over while wearing. I'm very pleased with these ears, especially how the headband is soft and comfortable. And, the headband stretches to fit Blair or me, so they're great for multiple ages. (Plus much more affordable than buying ears at the parks!)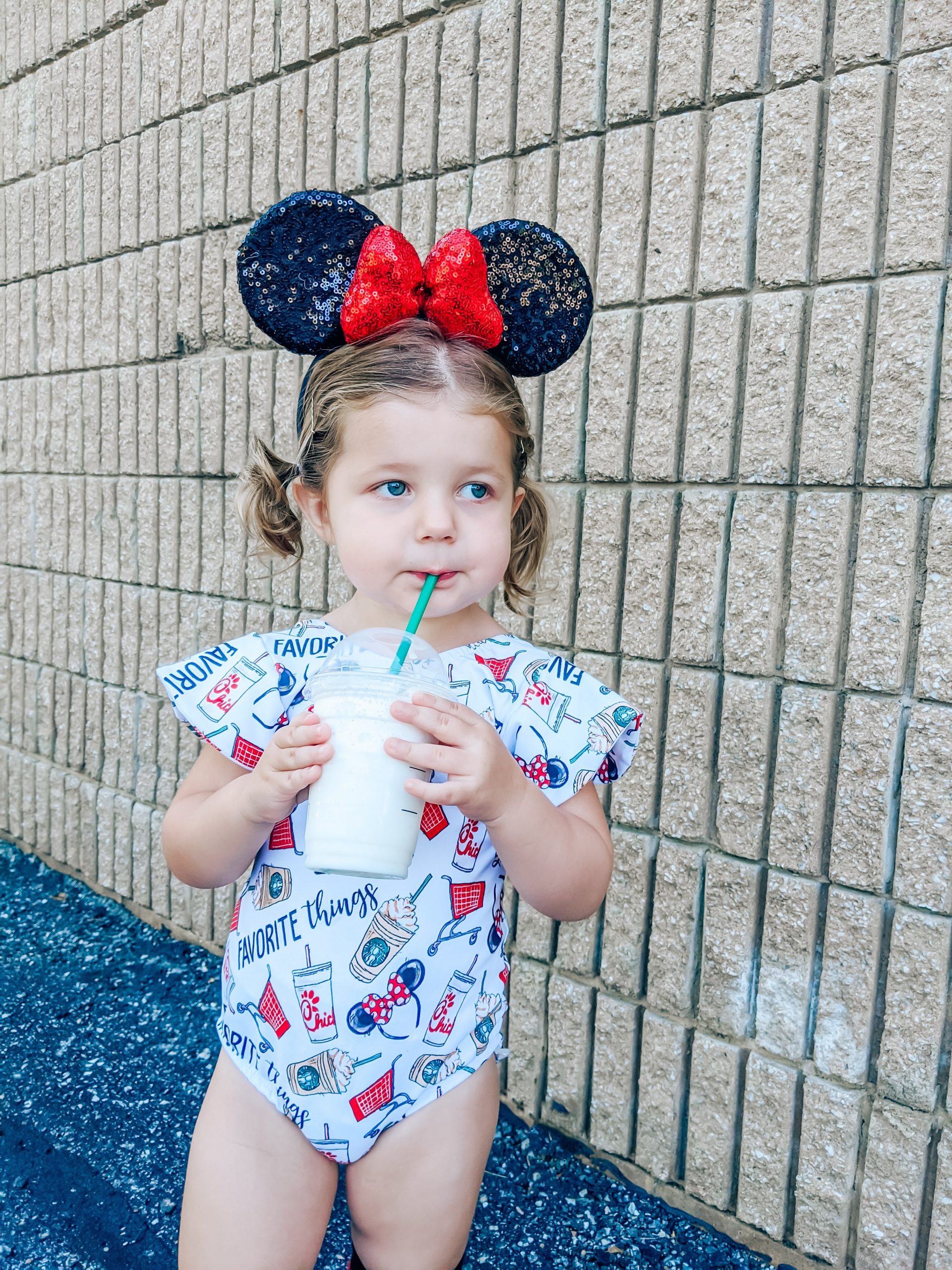 Since Blair is taking lots of dance and gymnastics classes, I've started buying lots of leotards for her. She wore this one to her Mini Company camp a couple weeks ago and got lots of compliments! She just turned 3, so she is the youngest one in Mini Company. Being on Company means she'll participate in a couple competitions with her team this year. I'm so excited for her to perform! She loved her recital this summer.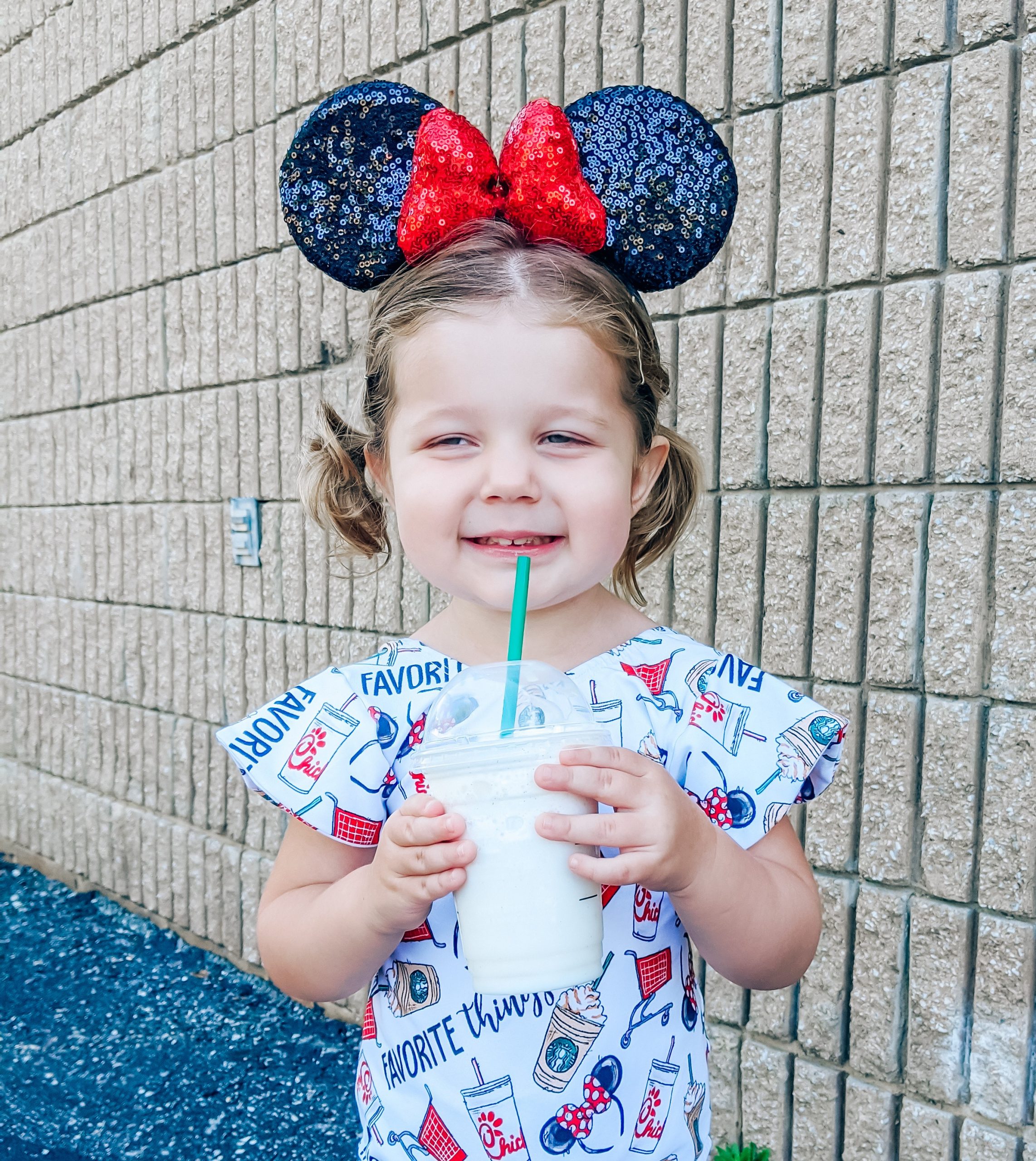 I'm going to link lots of other items in this Favorite Things fabric below. Many of them would make great Disney outfits toddler girl style!
Headed to Disneyland soon? Here's one of my favorite sites for getting discounted rates at hotels. Compare here too!
Shop Disney Outfit Toddler Girl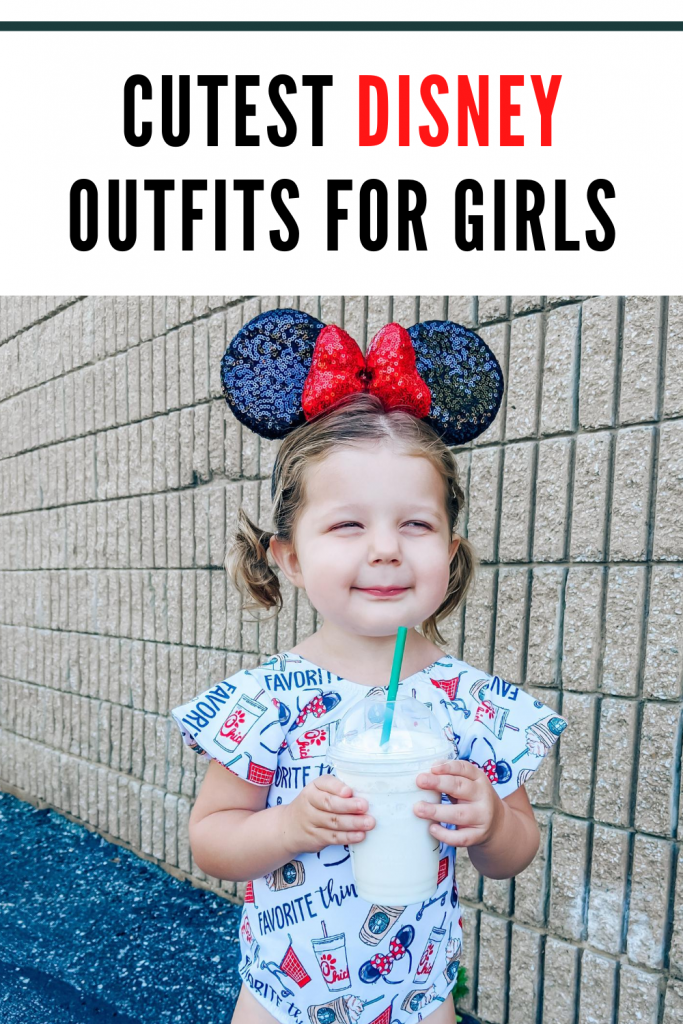 Pin this Disney outfit toddler girl to your travel Pinterest board!
Read these next: