Last week, Blair and I traveled to Dyersburg, TN to celebrate the Gordmans Grand Opening Tour! Dyersburg is about 8 hours away from our home in Kansas City. It was Blair's first road trip, and she did amazing! I'll do another post on some toddler road trip tips, but first I want to show you some of the goodies we found at Gordmans!
This post was sponsored by Specialty Retailers, Inc.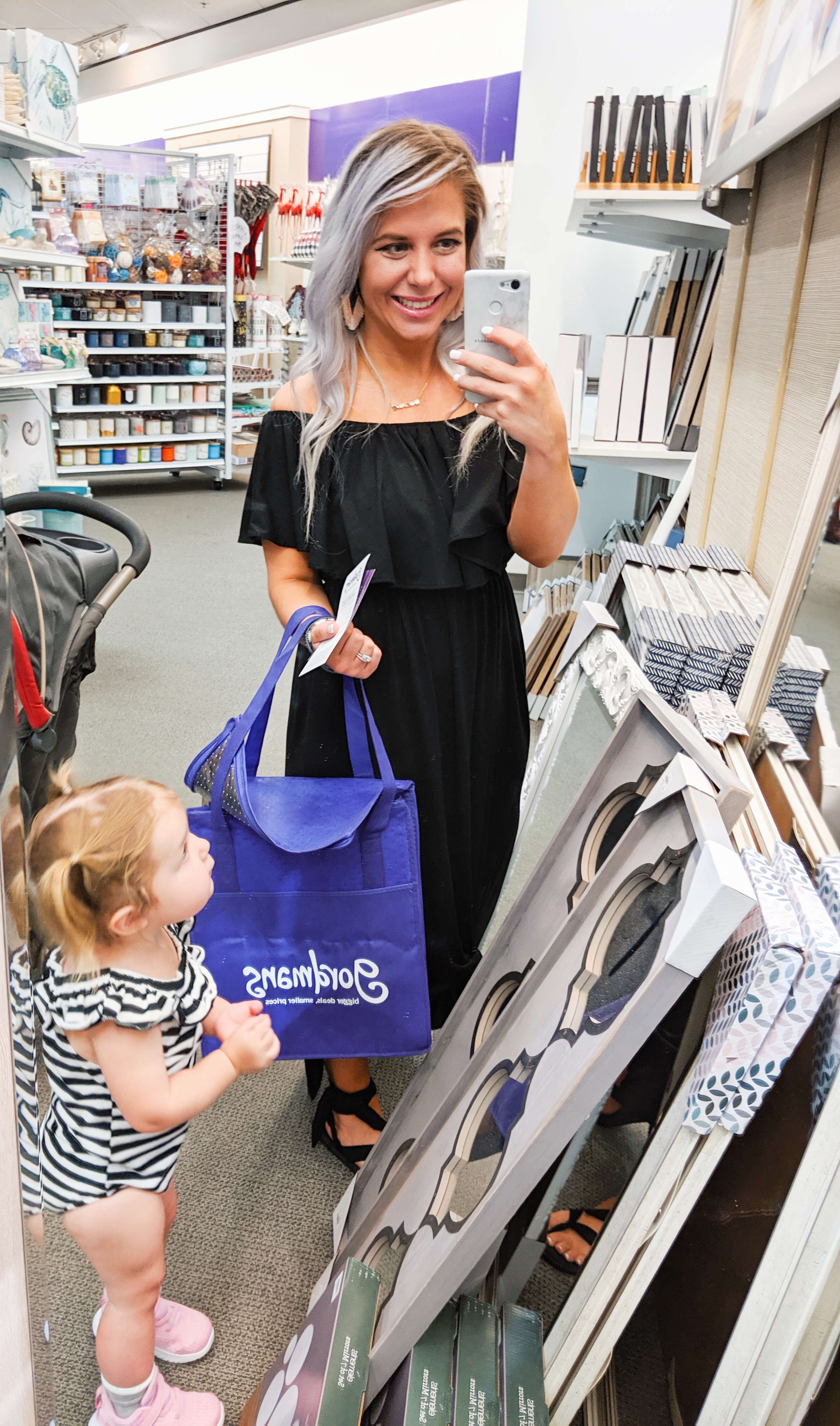 When I was planning our trip to Dyersburg, I spoke with several local residents who said how excited they were for Gordmans to come to town. Knowing this, Blair and I arrived early and waited outside for the doors to open for the day of the Grand Opening!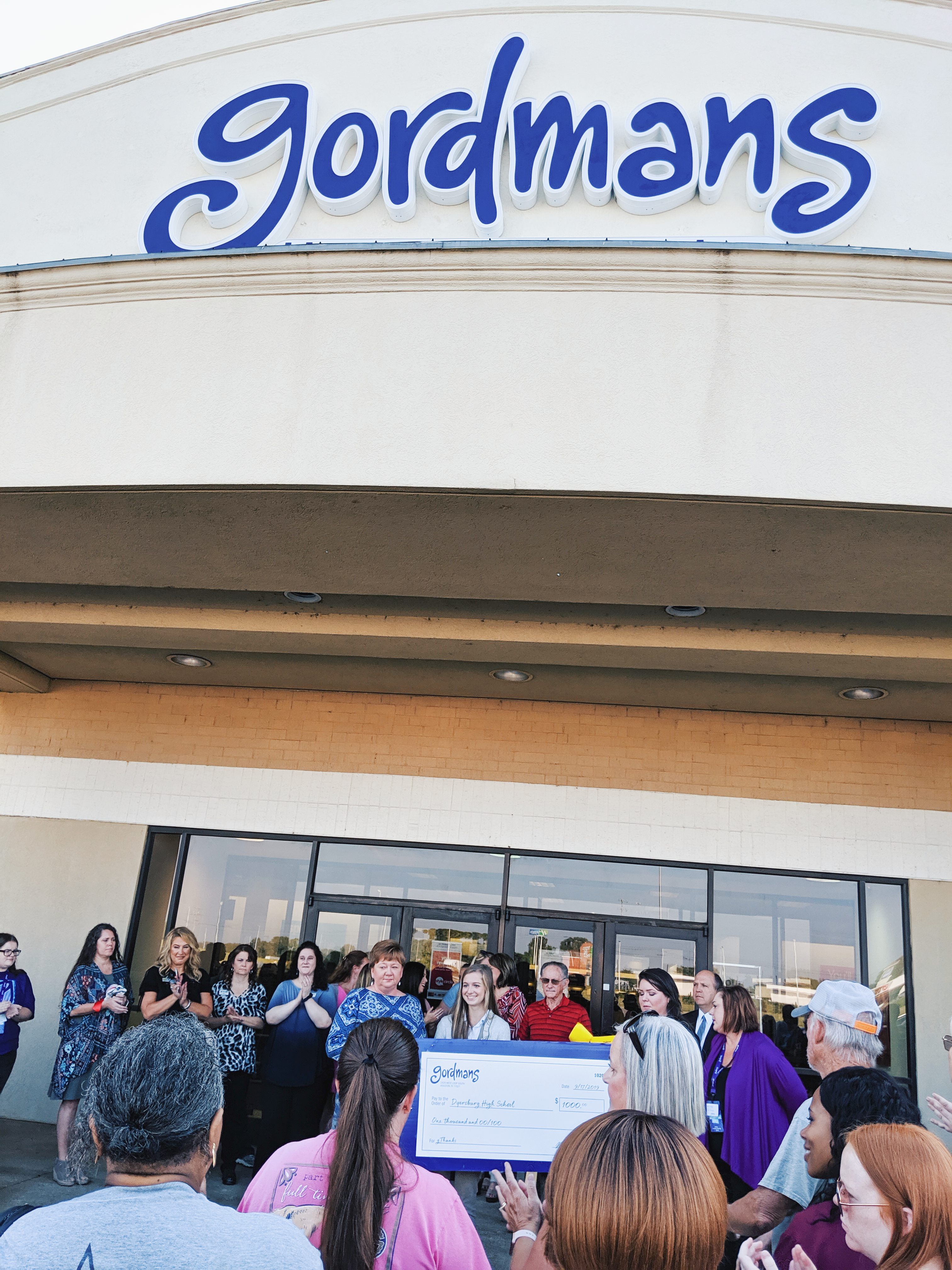 There was quite a crowd outside the store as Gordmans presented a $1000 check to Dyersburg High School right before the ribbon cutting.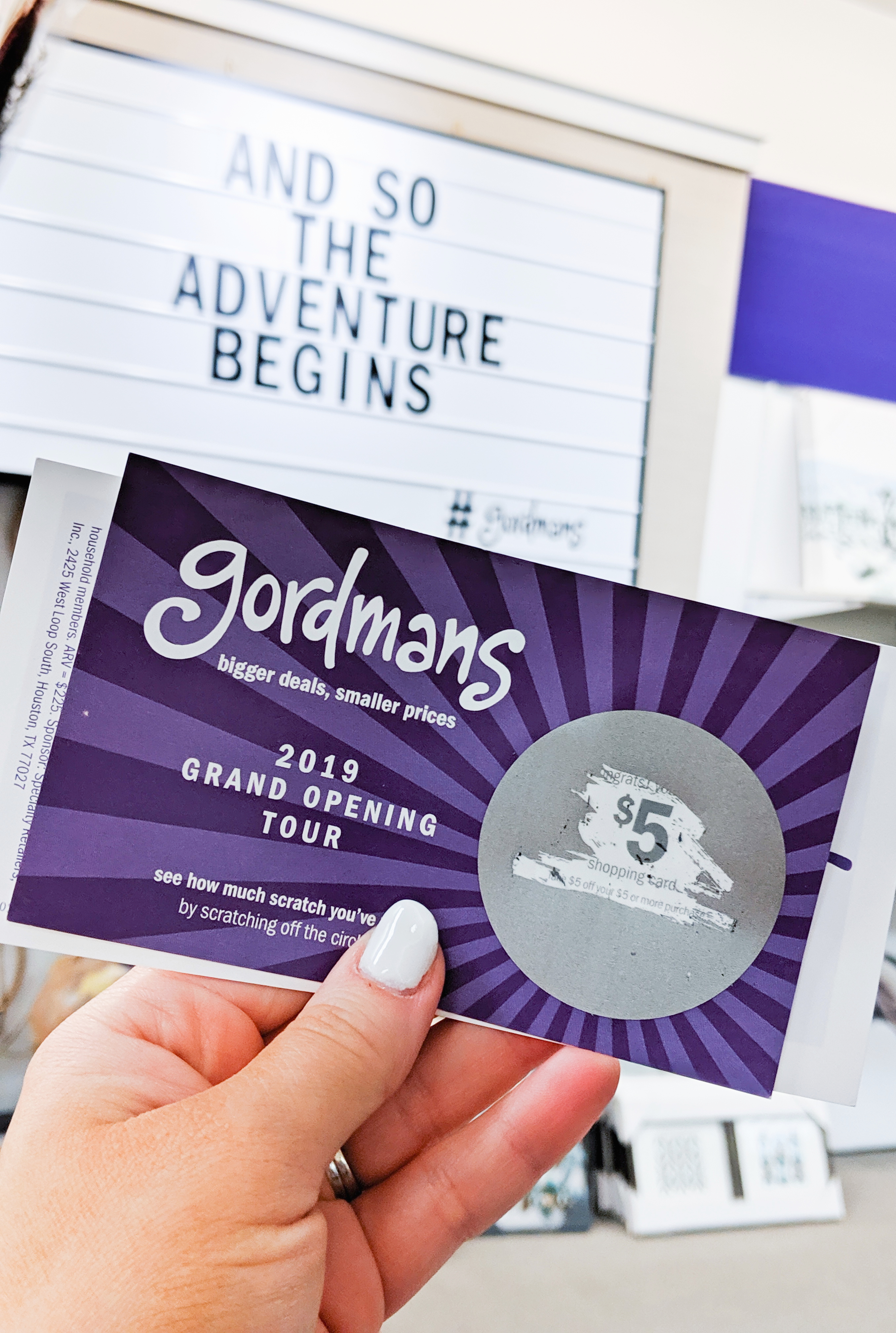 As the doors opened, we were all treated to a scratch-off gift card with various prize amounts. This was part of the Gordmans Grand Opening Tour, as they were opening 17 new stores that day. That's in addition to the 72 other new stores Gordmans has already opened recently!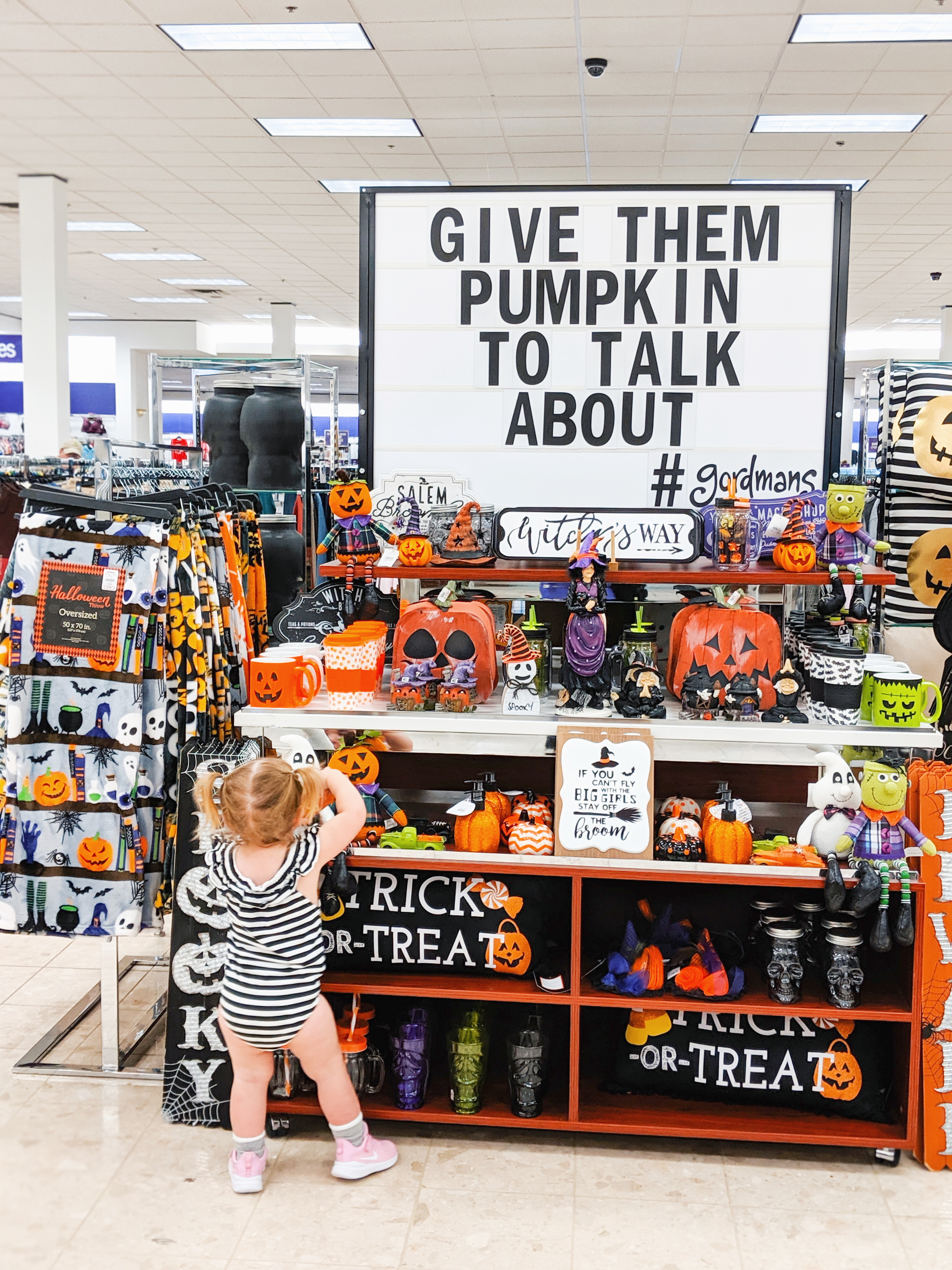 Home decor is one of my favorite sections to shop at Gordmans–clearly, Blair feels the same way.
[Here's a post I did on how I organized my makeup and jewelry using only items from Gordmans!]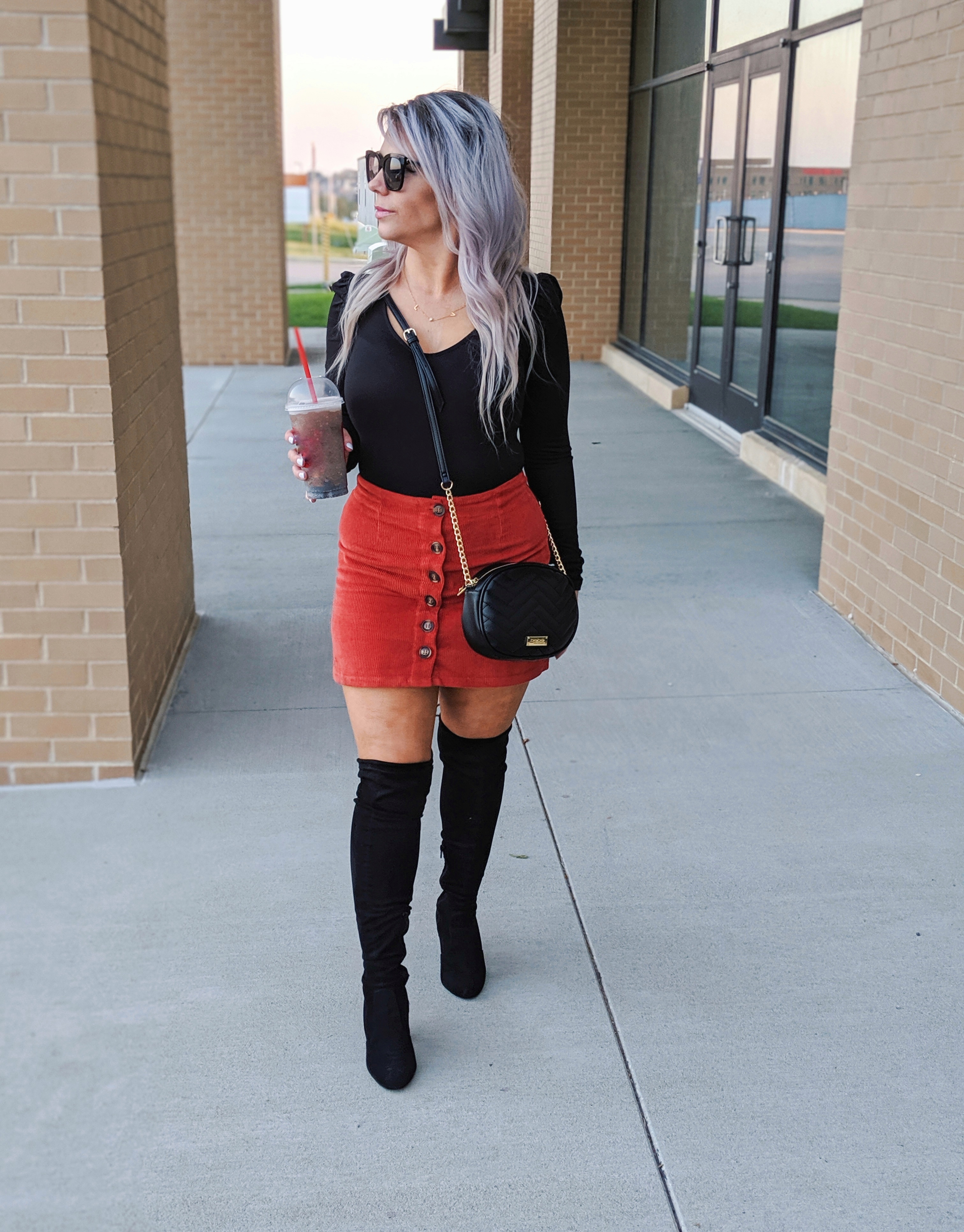 Clothing is another favorite section of mine, of course. I scored this black bodysuit, corduroy skirt, and crossbody bag at the Dyersburg, TN store's Grand Opening.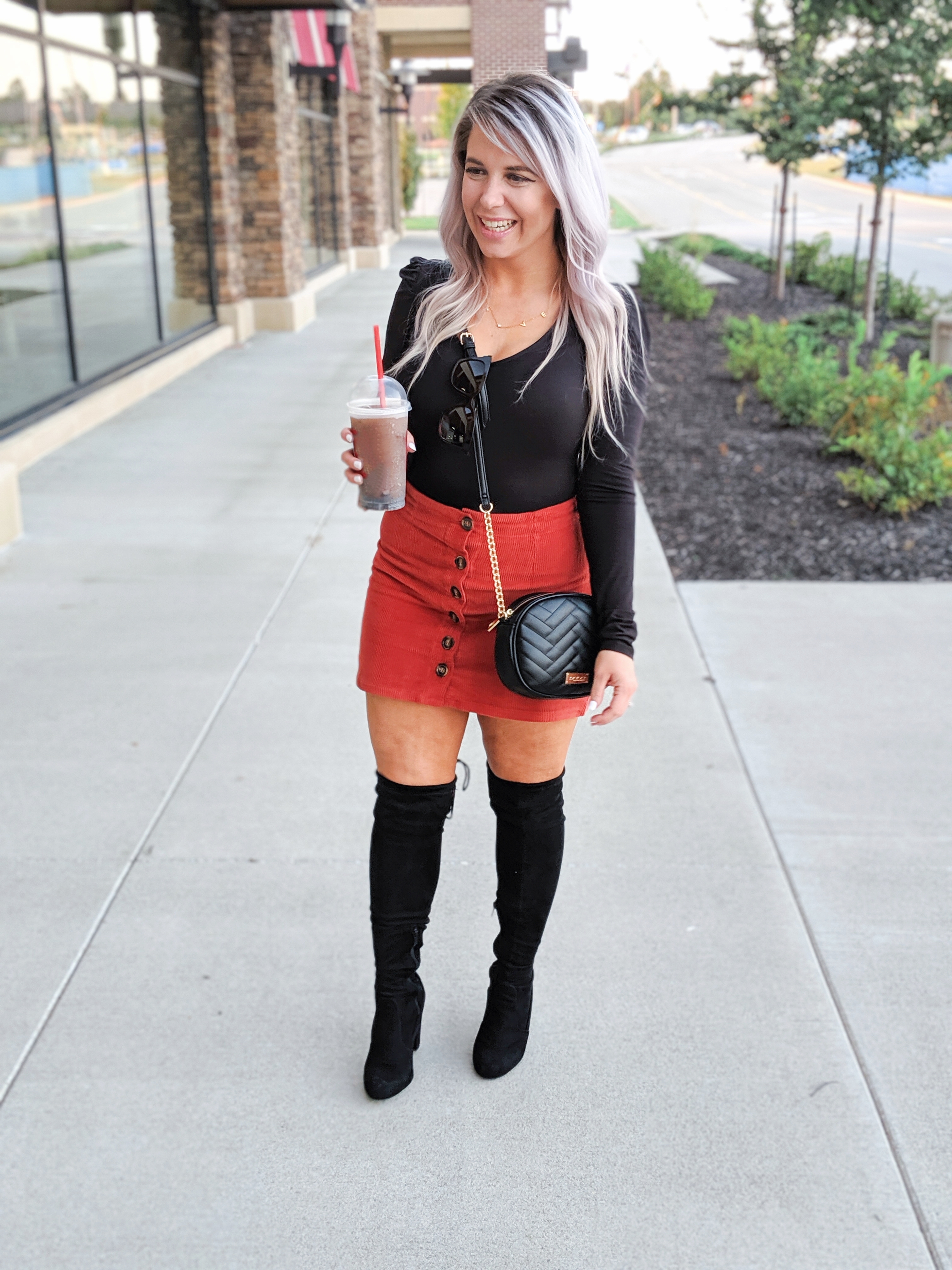 Gordmans is an off-price retailer, which means they buy excess inventory from department and specialty stores and sell it to you at a greatly-reduced cost. I always try to find the best budget-friendly deals to share with you, which is why I love Gordmans.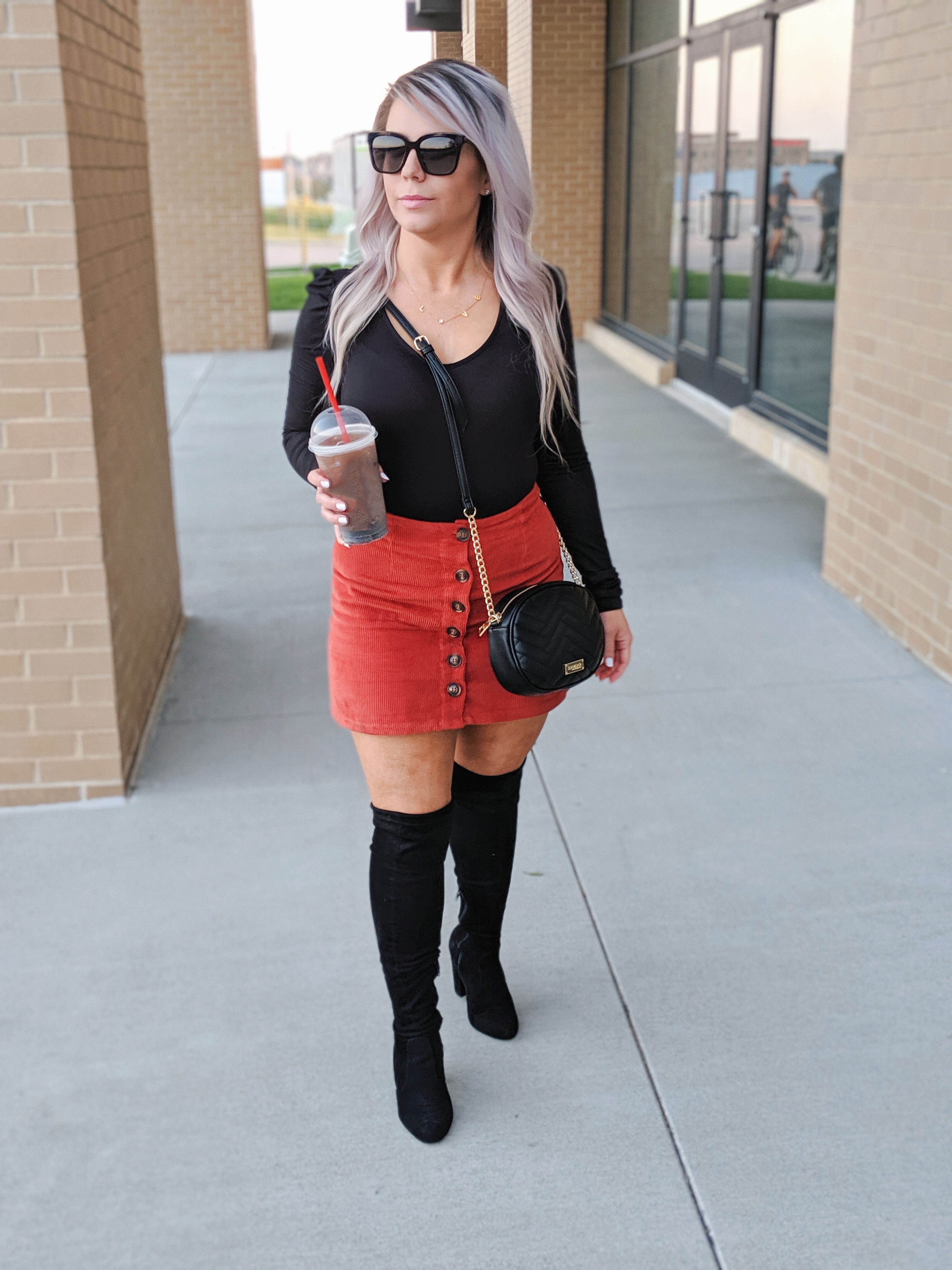 For example, this bodysuit and skirt were each about $10, about half the price of similar items I found online. And this bebe brand crossbody bag was a steal at under $20, as similar bags sell on bebe's own website for around $100!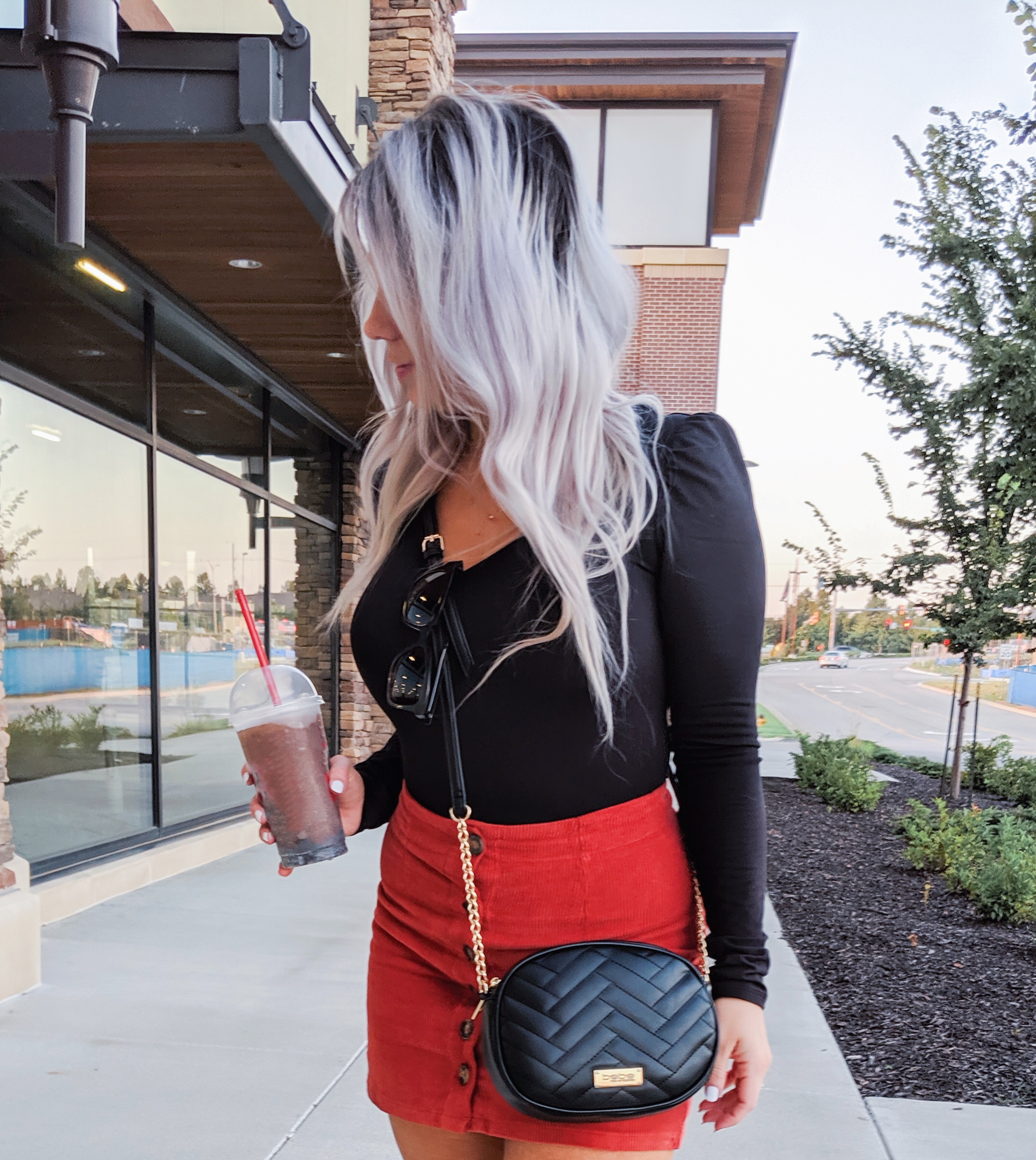 Here's a close-up where you can really see the detailing on the bag. I've been looking for a cute, versatile crossbody bag that I can bring along when I don't have to lug around my usual diaper bag. This one is perfect, and so was the price!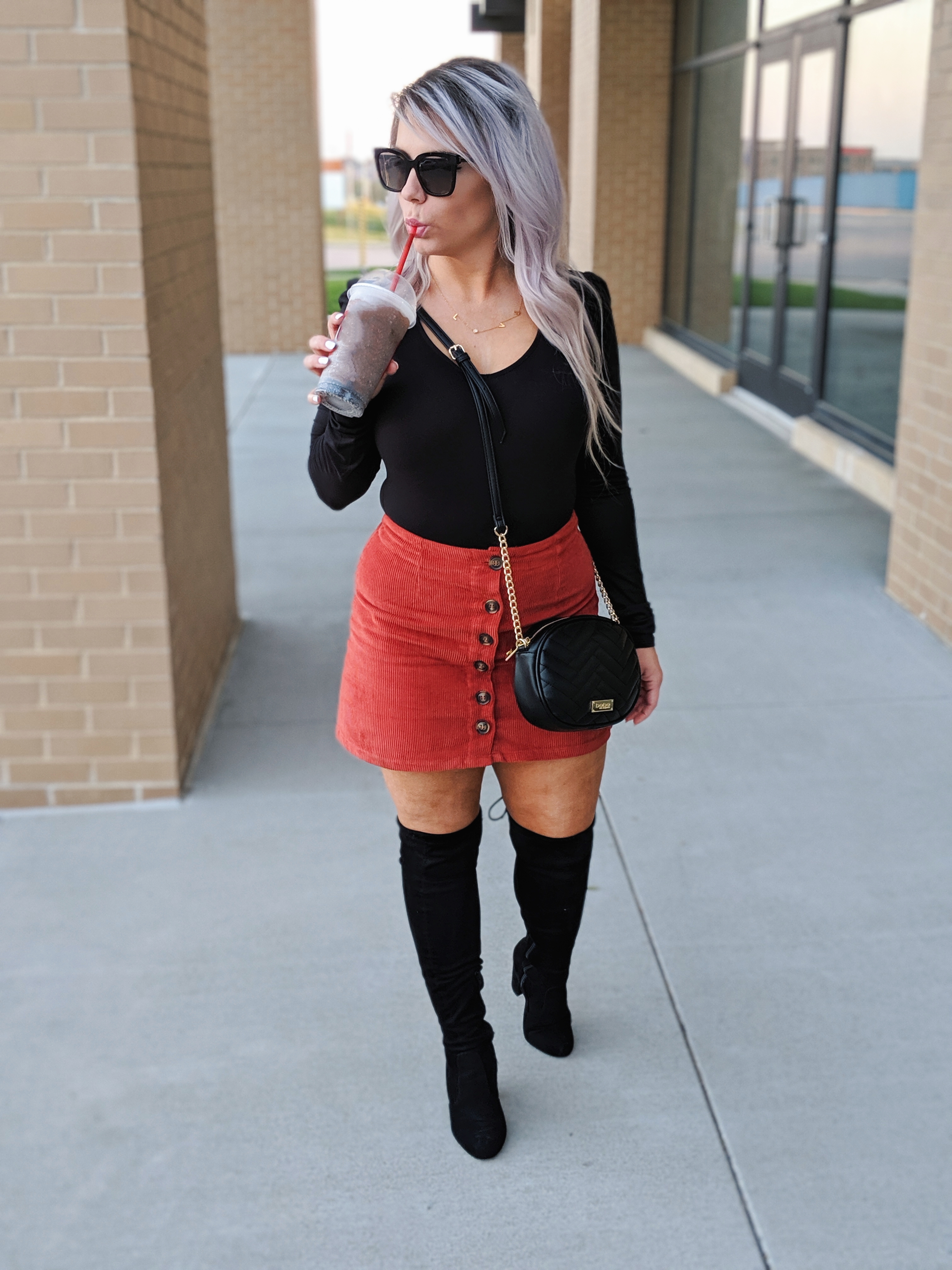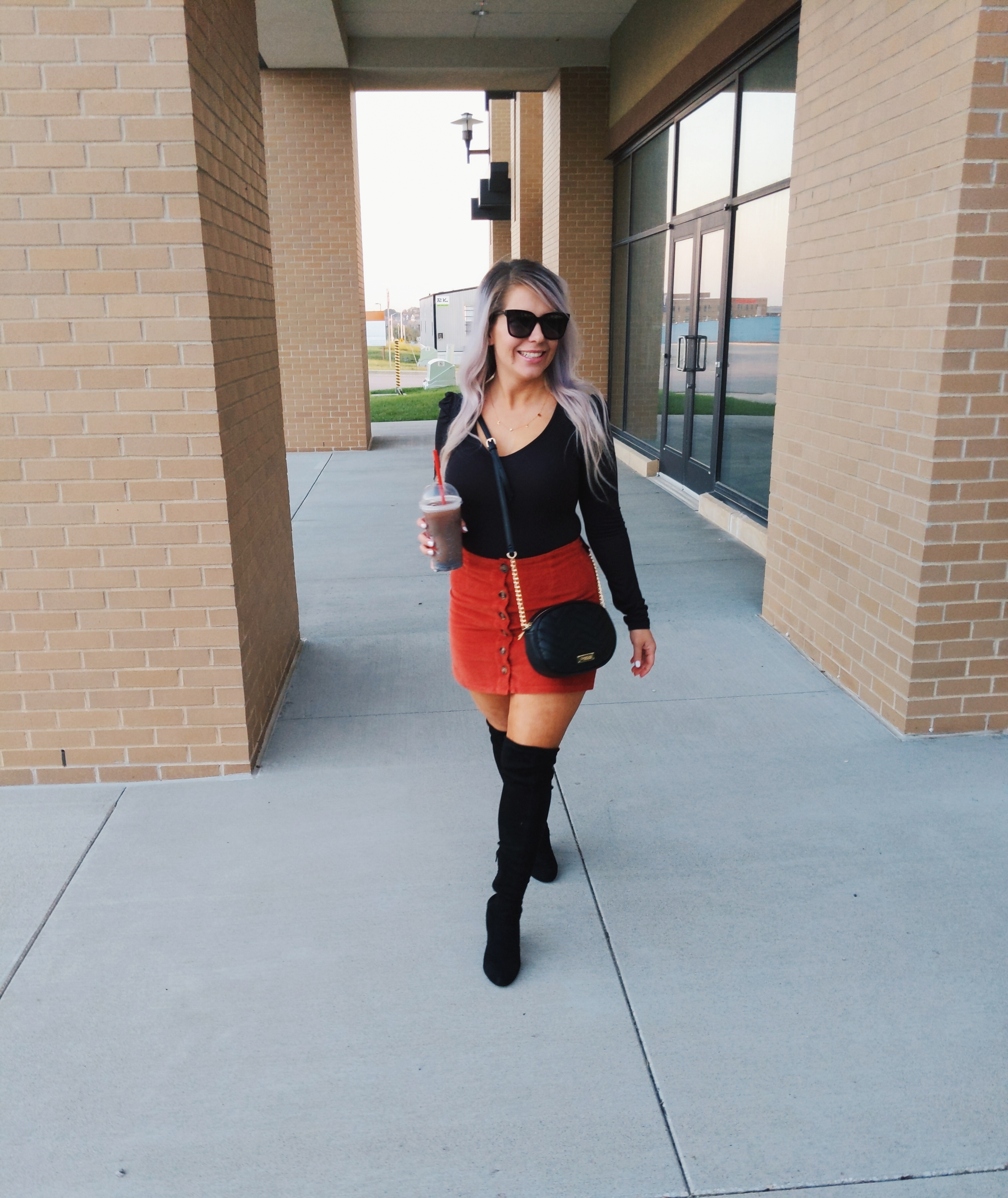 In addition to cute fall outfits, Gordmans has a great selection of name-brand athletic wear for the entire family. Here's a post I did where I styled myself and both kiddos in Nike outfits we picked up at a great discount!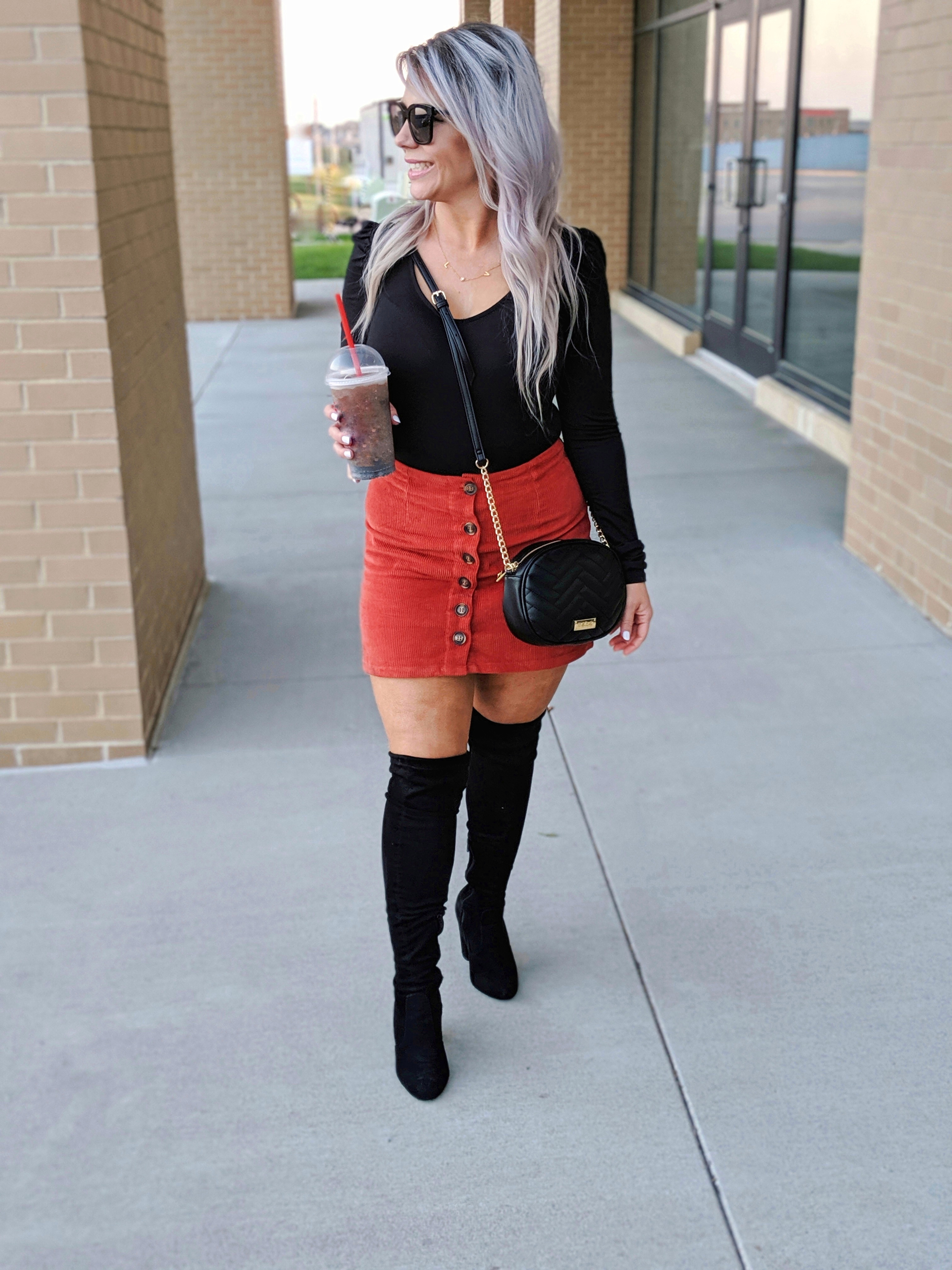 I also regularly find brands like Adidas and Champion there, too! I picked up a Champion brand white sweatshirt for myself at about half the price of what it's selling for online right now. It's a nice basic that I can layer with throughout these cooler months.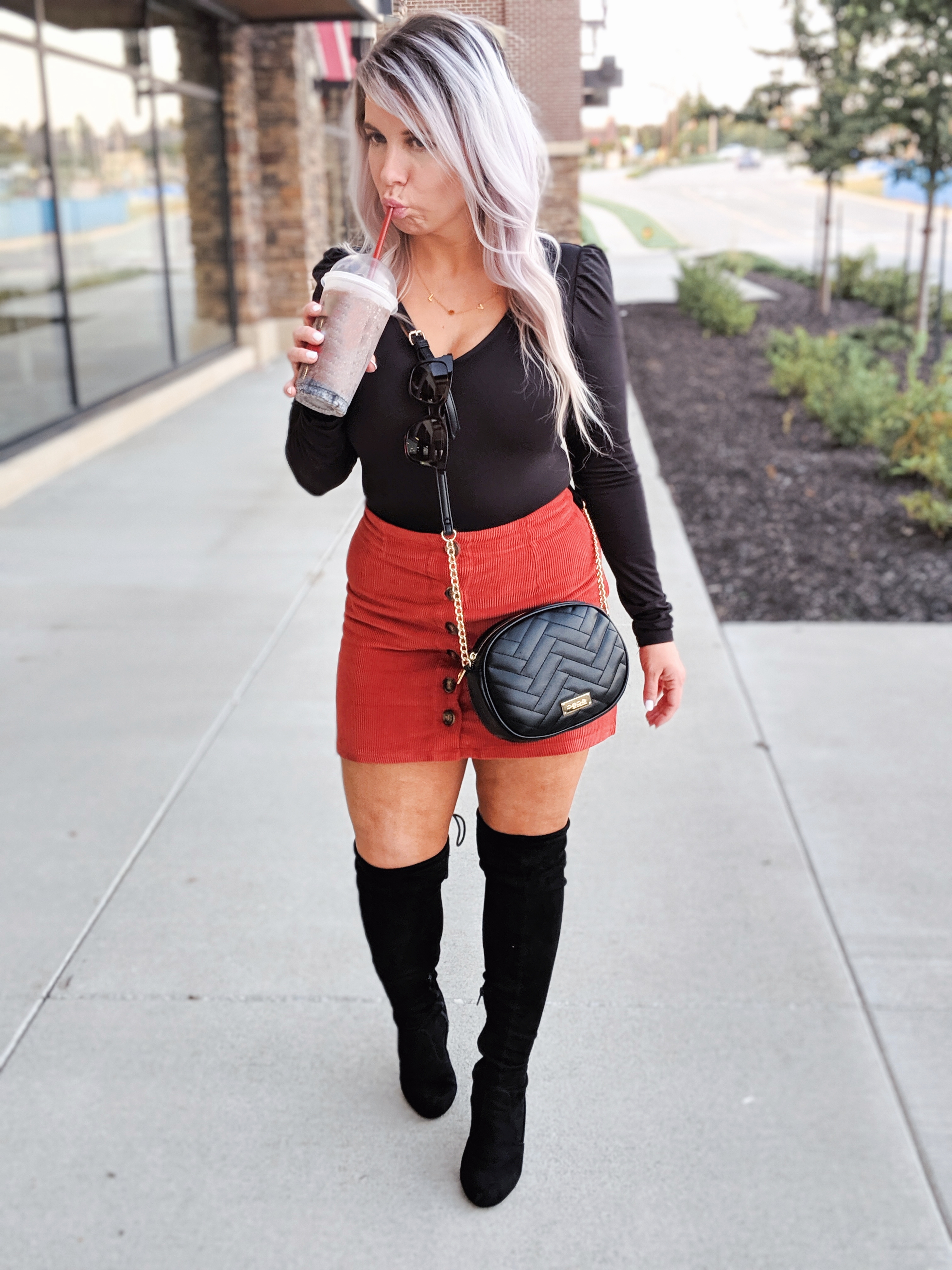 Find out if the Gordmans Grand Opening Tour is coming your way here, and make sure to check out the full list of Gordmans stores here to find your closest one!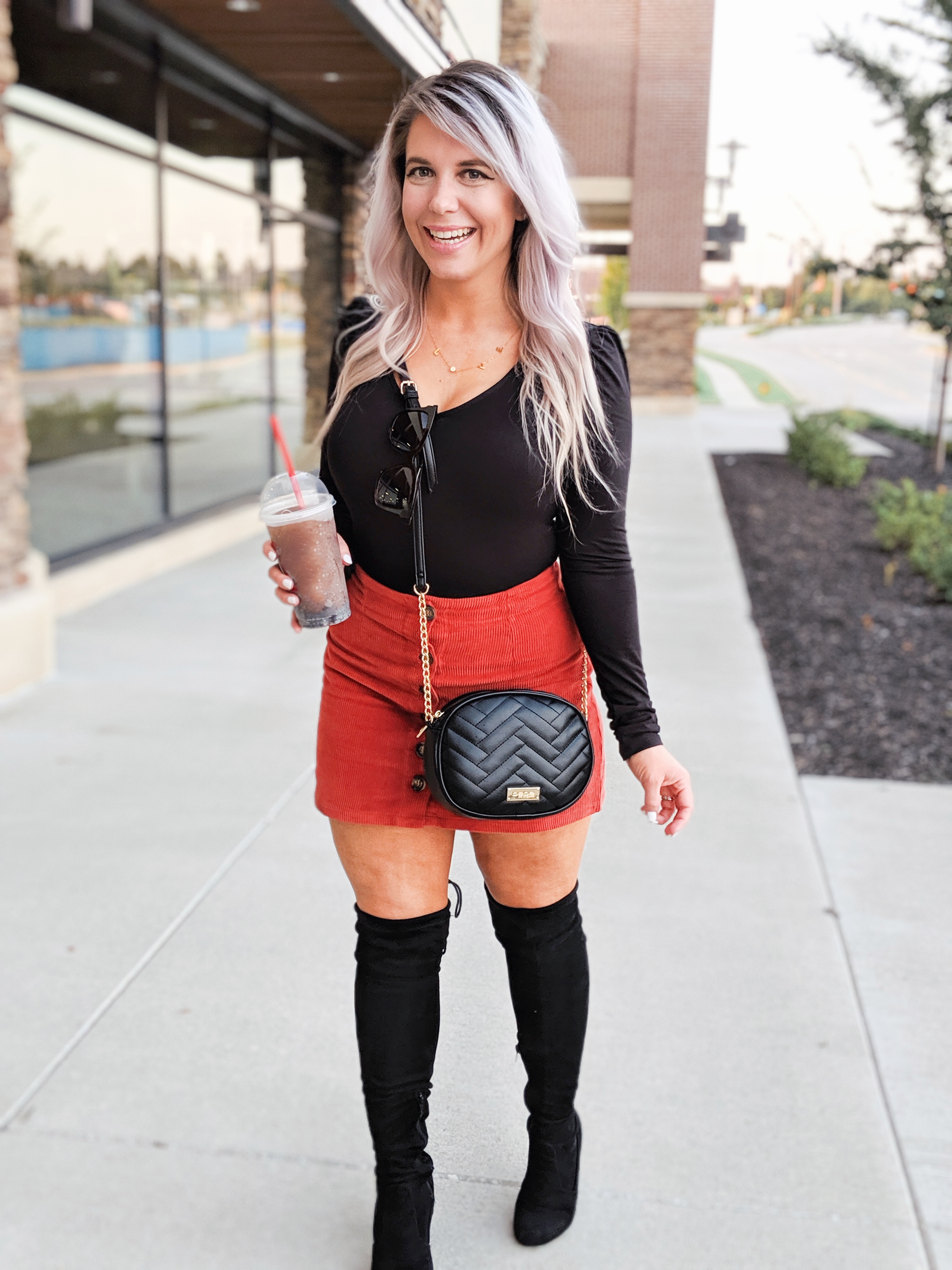 I'll be sharing more of our road trip adventures very soon! Make sure to follow me on Instagram if you aren't already, because I always share on IG first!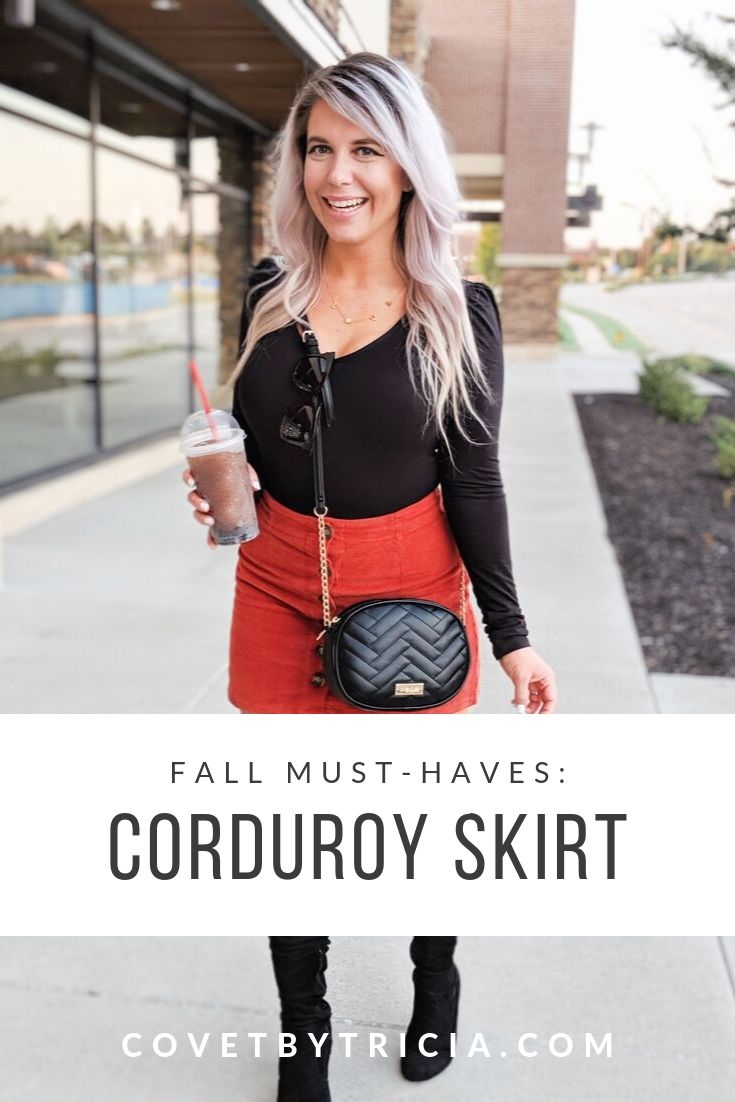 Pin these Corduroy Skirt Outfits for later!
Read these next: