Mother's Day 2020 celebrations are going to look a bit different than years past. With many areas still under stay-at-home orders and most public places closed, it might be challenging to show the special moms in your life how much you care. So, I put together some tips on celebrating Mother's Day at home during coronavirus!

If you make a purchase from this post, I may receive a commission. See our Legal page for more info.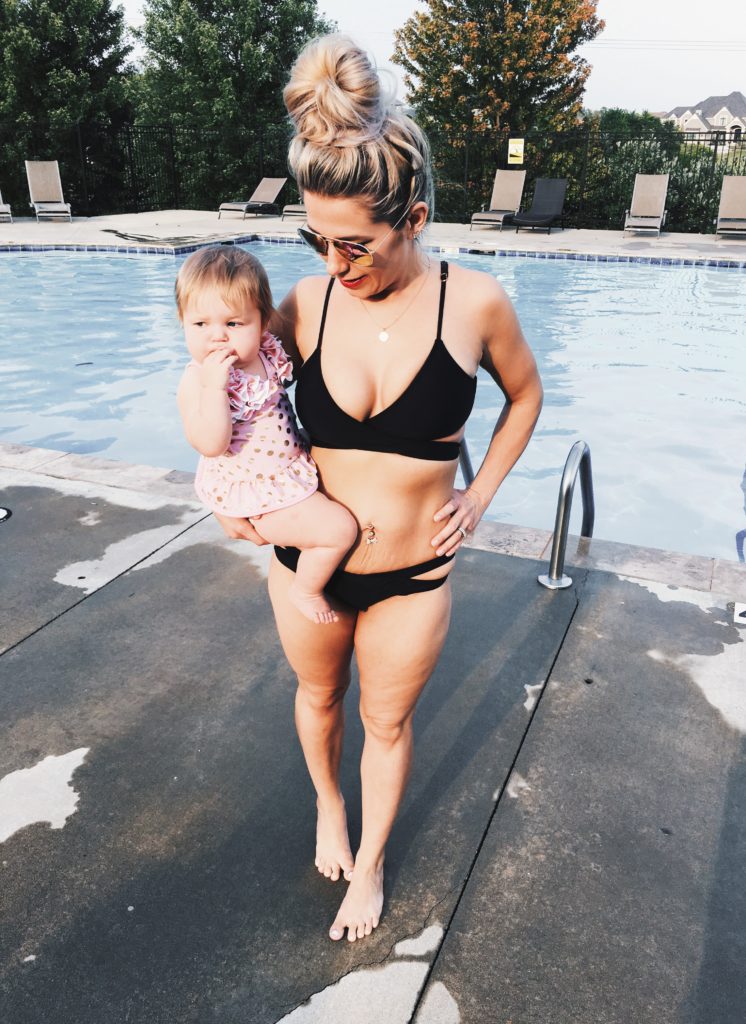 When is Mother's Day 2020?
First things first, Mother's Day is officially one week away: Sunday, May 10, 2020. So, if you haven't already thought about your plans and/or wishlist, now is the time! Especially with many retailers having extended shipping times, you'll want to order any gifts ASAP.
If you need Mother's Day gift inspo, I've teamed up with some other bloggers to share a week's worth of Mother's Day gift ideas on Instagram! Head over to my IG Stories now for all the details.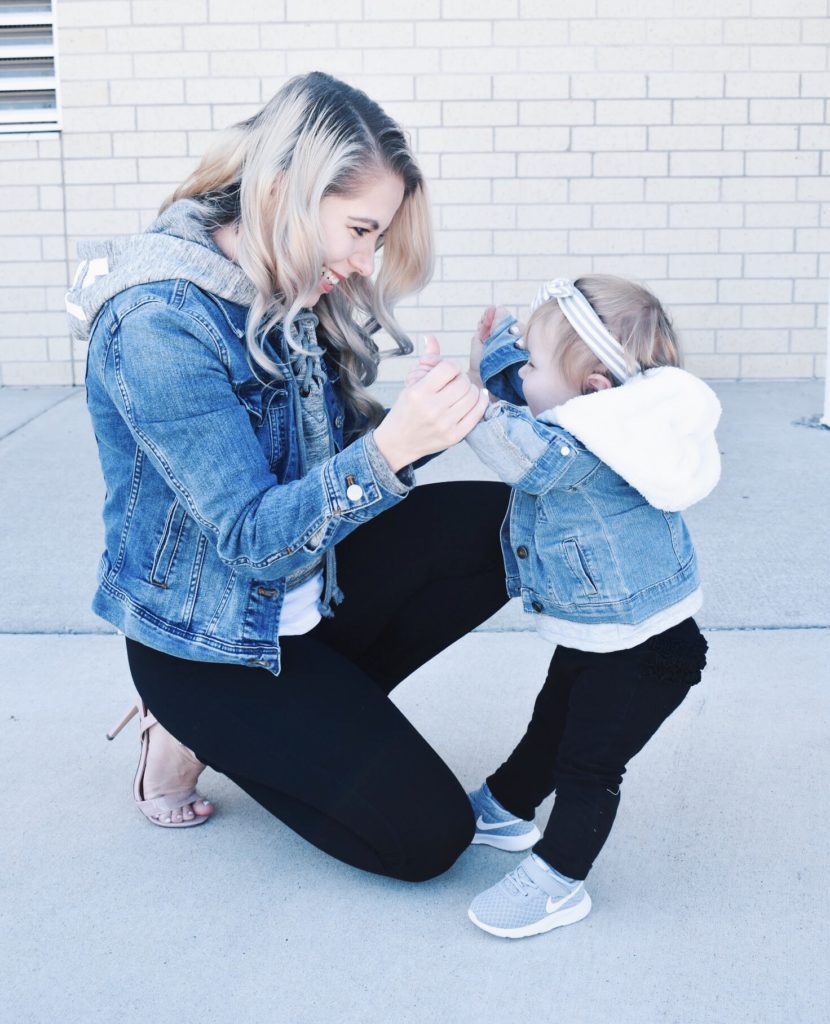 Celebrating Mother's Day at Home
I honestly don't think we've ever celebrated Mother's Day 100% at home. My husband is good about asking me what I want to do for the day, and I've never said "stay at home." So, this will be a new experience for us! Here are some ideas for celebrating Mother's Day at home during coronavirus that will help make Mom's day extra special!
Breakfast in Bed: Begin the day by serving Mom her favorite breakfast in bed. Cook something at home or take the kids to pick up take-out, giving mom some time to herself. (Try this easy breakfast casserole that can be made ahead of time and heated up on Sunday morning!)
Spa Day: A solo bath (don't forget the bath bombs!), mani/pedi (here's the polish I've been featuring on my Instagram for the past week!), or a relaxing massage are perfect ways for a mom to be spoiled right at home.
Movie Time: Pop some popcorn and have everyone gather on the couch for Mom's movie pick.
Flowers: Brighten Mom's day with a flower delivery. Or, make it a whole activity by planting some spring bulbs together!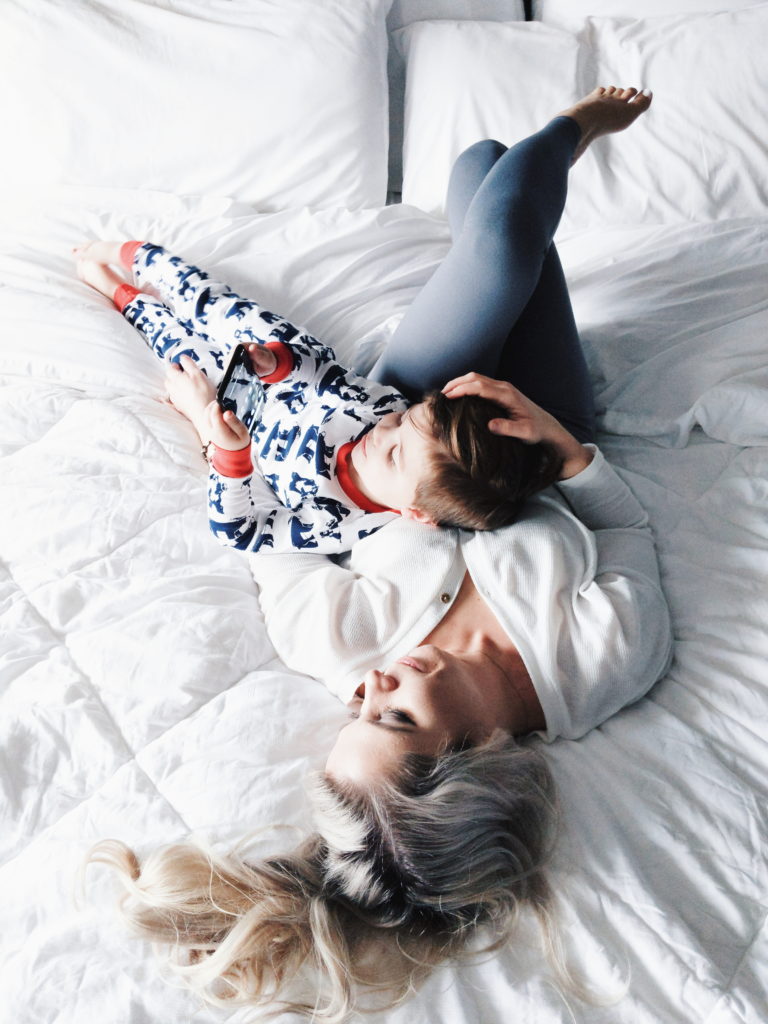 Pictures: Moms always want more photos with their kids! You could hire a professional photographer to do a front porch session for Mother's Day. Or, set up your cell phone with this simple Amazon tripod + cell phone mount and snap some pics of the whole family for years to come. (Find my tips for putting together family photo outfits here!)
Quarantini: Let's just say I've done more drinking in the past several weeks than I have the entire rest of my life. Grab the supplies to make Mom's favorite cocktail at home! (This cocktail set will make anyone feel like a pro! We use ours all the time!)
Handmade Gifts: What mom doesn't love receiving something handmade from her children? Find a multitude of DIY Mother's Day gifts on Pinterest!
Family Game Night: Whether it's on the Nintendo Switch or a favorite board game, spend the evening creating memories with a Family Game Night.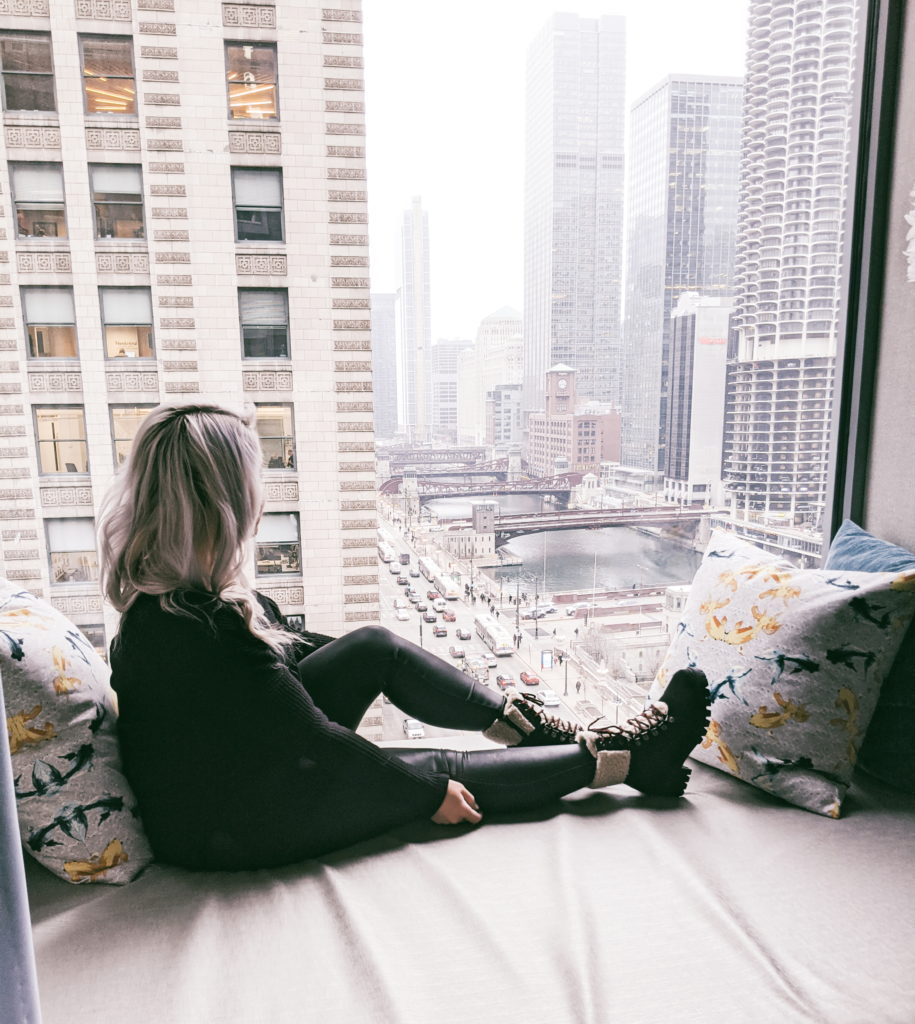 Me Time: There are plenty of moms who want time to themselves on a *normal* Mother's Day. After having been quarantined for several weeks, it's safe to assume some moms are ready to *socially distance* themselves from their families at this point. Offer to take the kids for a walk or a drive so mom can have some peace and quiet.
Celebrating Mother's Day Virtually
If you aren't able to be with a mom in your life in person, consider some of these ideas for celebrating Mother's Day virtually.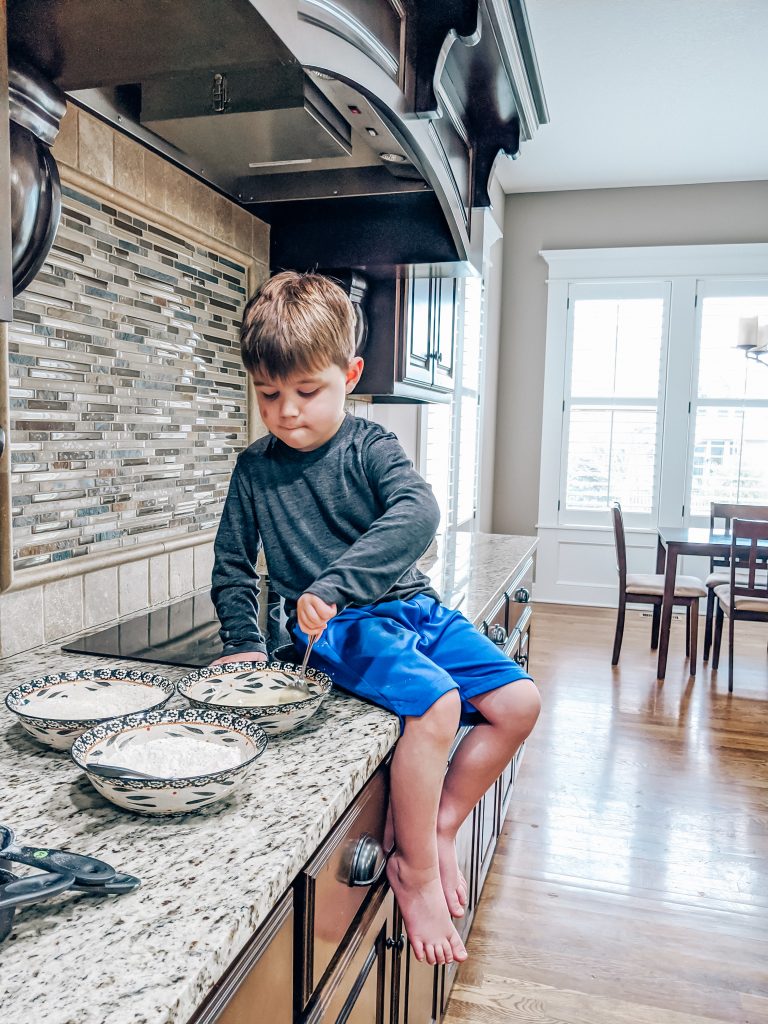 Send Food Delivery: Order Mom's favorite meal on Doordash and have it delivered straight to her door!
A Heartfelt Card: If you can't be with Mom in person, take a few extra minutes to write a heartfelt message before mailing off that card. It will mean so much more than the pre-printed greeting!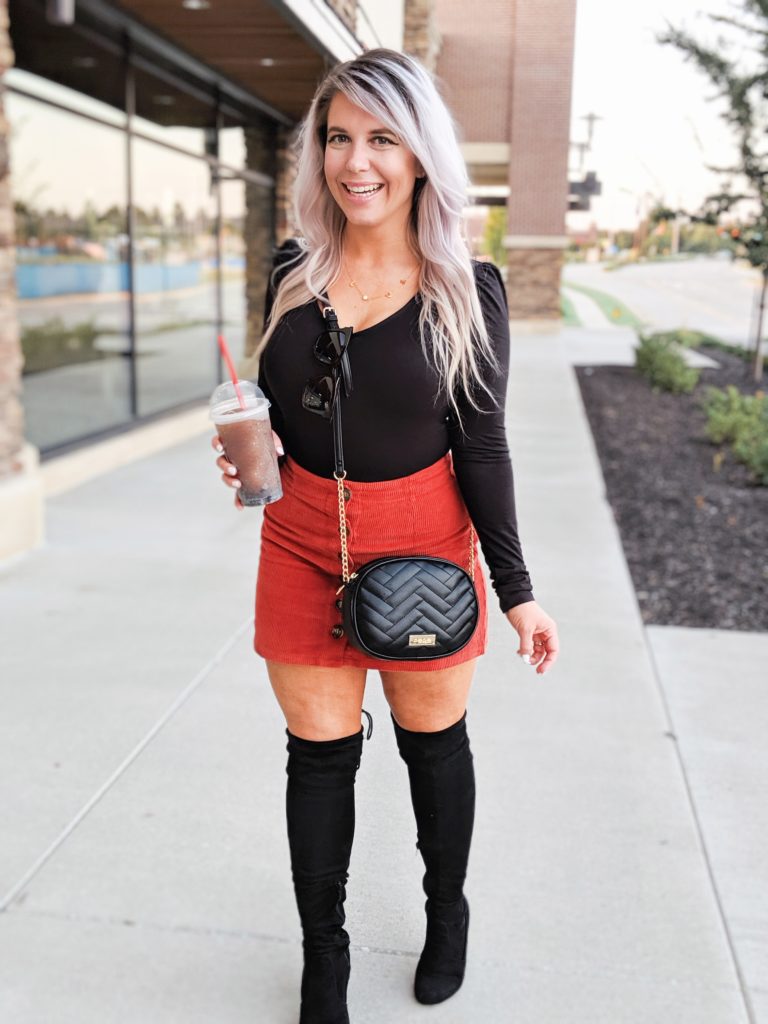 For the Fashionista Mom: If Mom loves style, send her one of these free e-cards from Louis Vuitton. (*Major* bonus points if you also ship her a gift from the LV site! Or, send her this under $50 LV dupe!)
Schedule a Facetime Date: Set up a time to chat with mom on her special day. Seeing her face will be the best gift of all!
The Most Important Tip for a Successful Mother's Day
What's the number one thing you can do for a successful Mother's Day? MAKE EXPECTATIONS CLEAR.
If you're the mom, that means being upfront with your partner about what you want on Mother's Day. Whether's it's family time or time to yourself, spending the day trying new recipes in the kitchen or eating take-out, a lavish gift or no gift at all–make it clear what you want, rather than waiting until after the fact to be disappointed.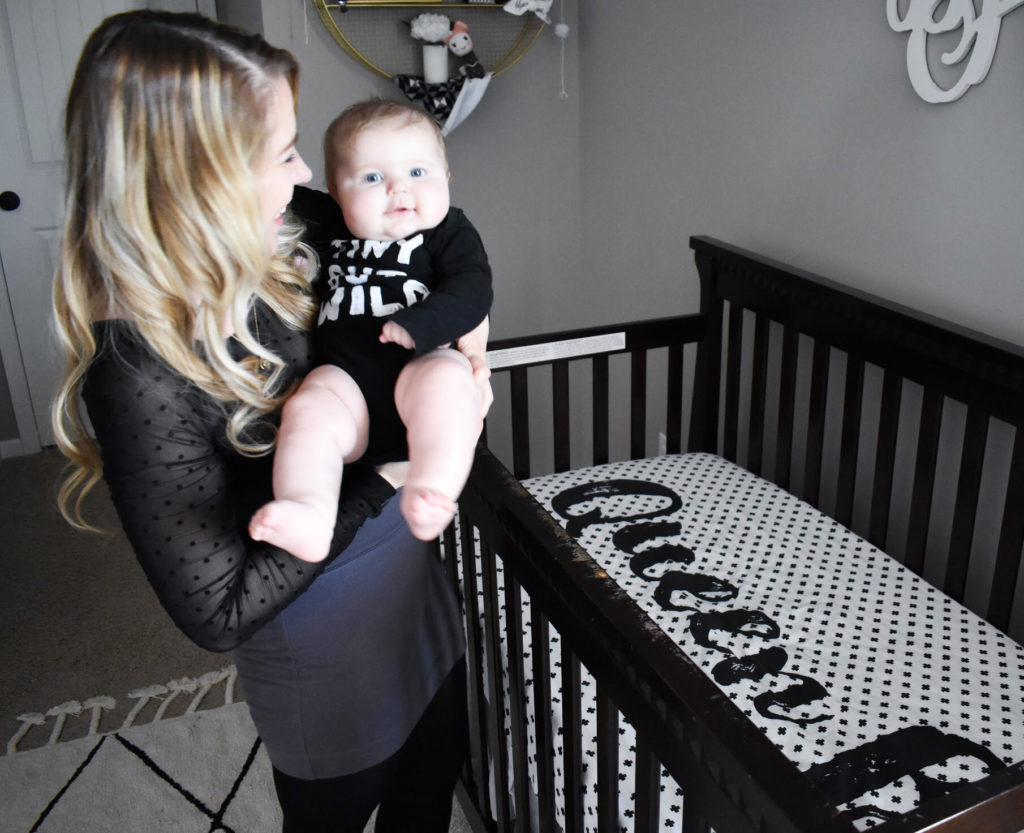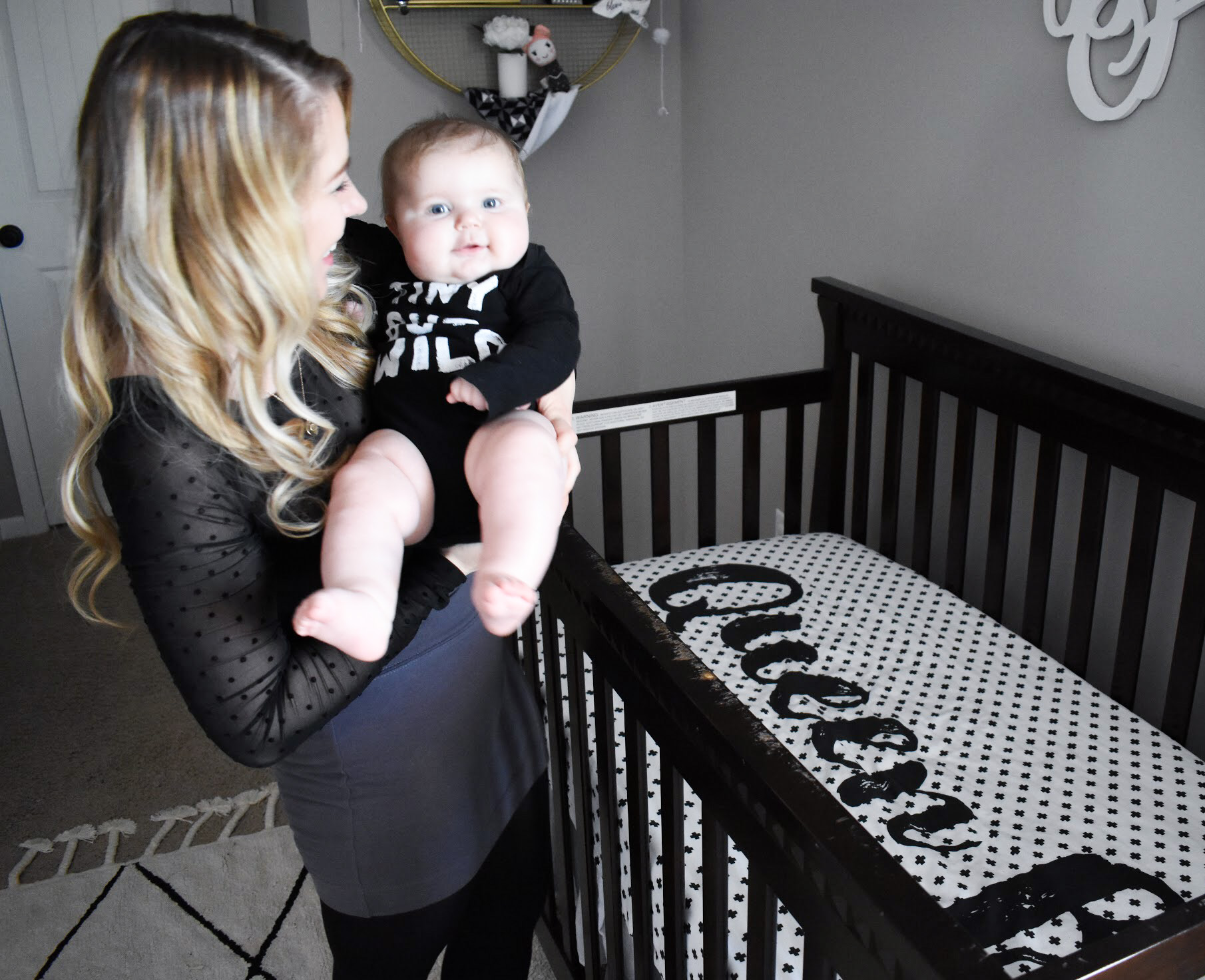 If there's one thing I've learned during my 32 years on this Earth, it's this: you don't get what you don't ask for.
And if you're the partner, ask your spouse what she wants for Mother's Day. You can suggest some of the ideas on this list to get started (and to show you've done your research!) but let her be the guide.
Shop this Post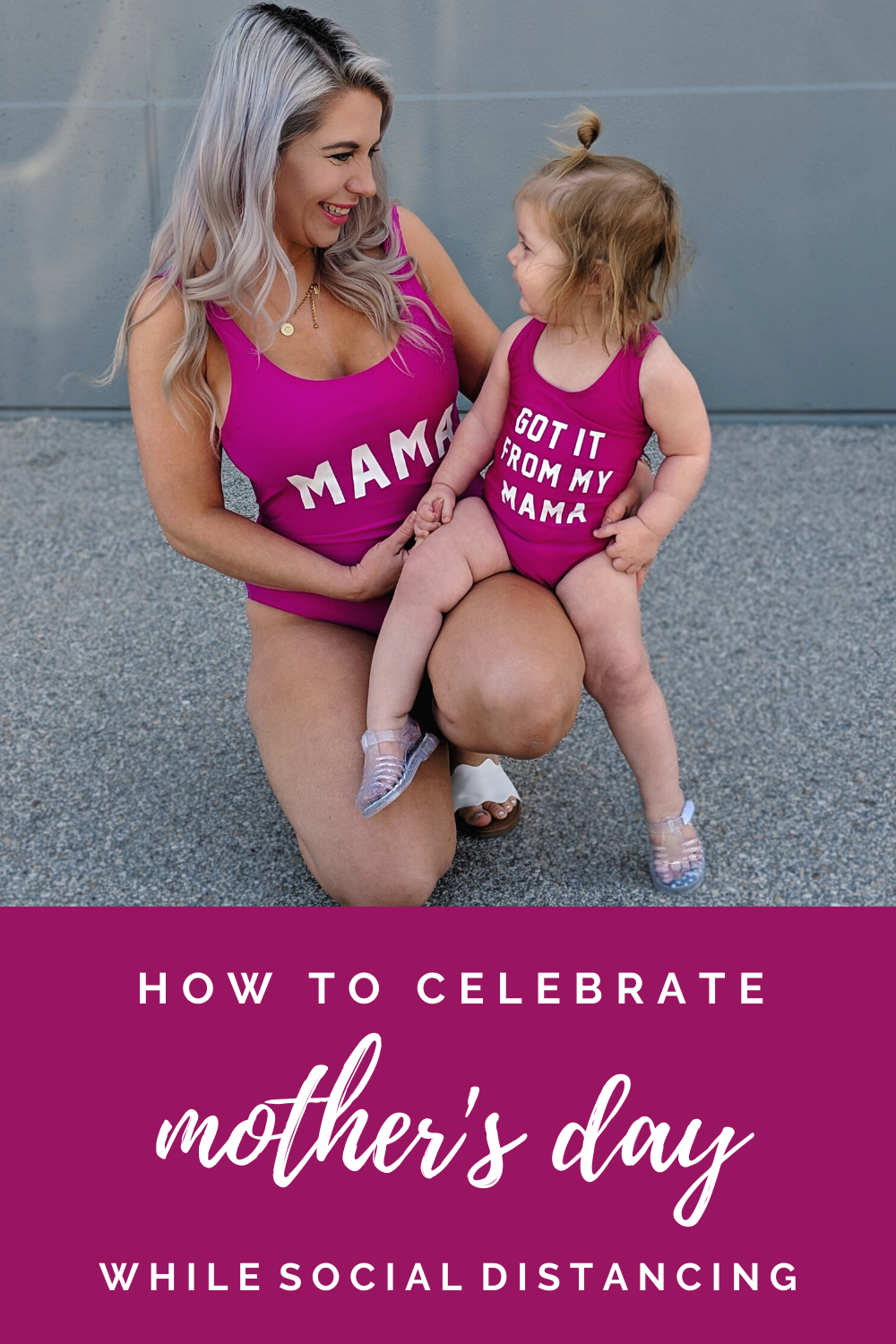 Pin these tips on celebrating Mother's Day at Home During Coronavirus for later!
Read these next: