Spring is [finally] upon us! I'm so excited for warm weather activities, outfits, and, of course, shoes! Last week, Off Broadway Shoes invited me to check out some cute shoes for spring 2019 at their newly-remodeled location at Legends Outlets Kansas City, and I jumped at the chance.


I can be a bit indecisive on my outfit selection, so I polled my Instagram Stories followers about my outfit choices for their Girls Night Out: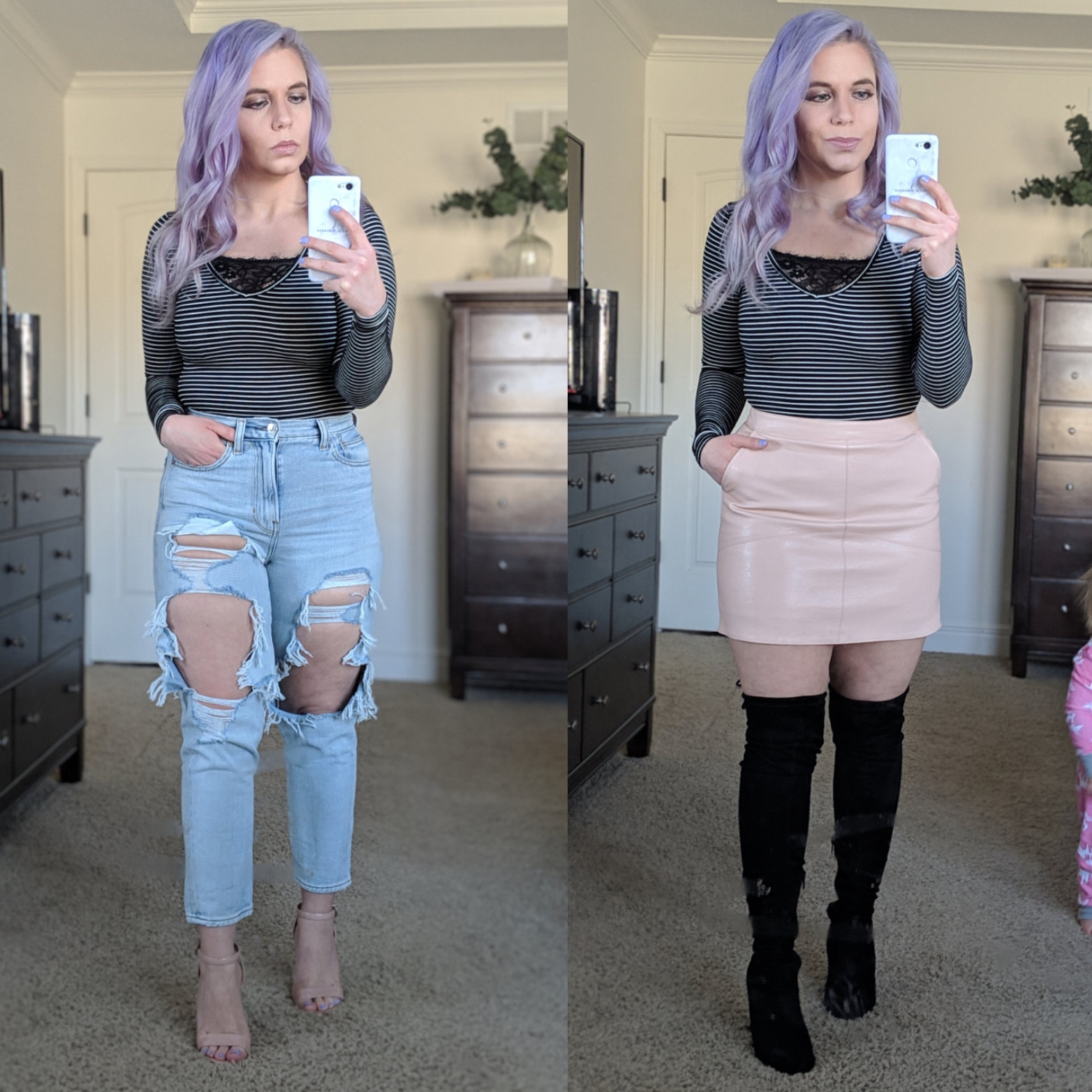 The skirt won! That was the way I was leaning, but I always appreciate the confirmation. [If you're loving the mom jeans though–which I totally do too!–here's a link for them + the nude heels I'm wearing with them. Size up 1-2 sizes in jeans.]
I wore the skirt with over-the-knee boots to the event, but fell in love with these strappy nude sandals and had to switch over to them!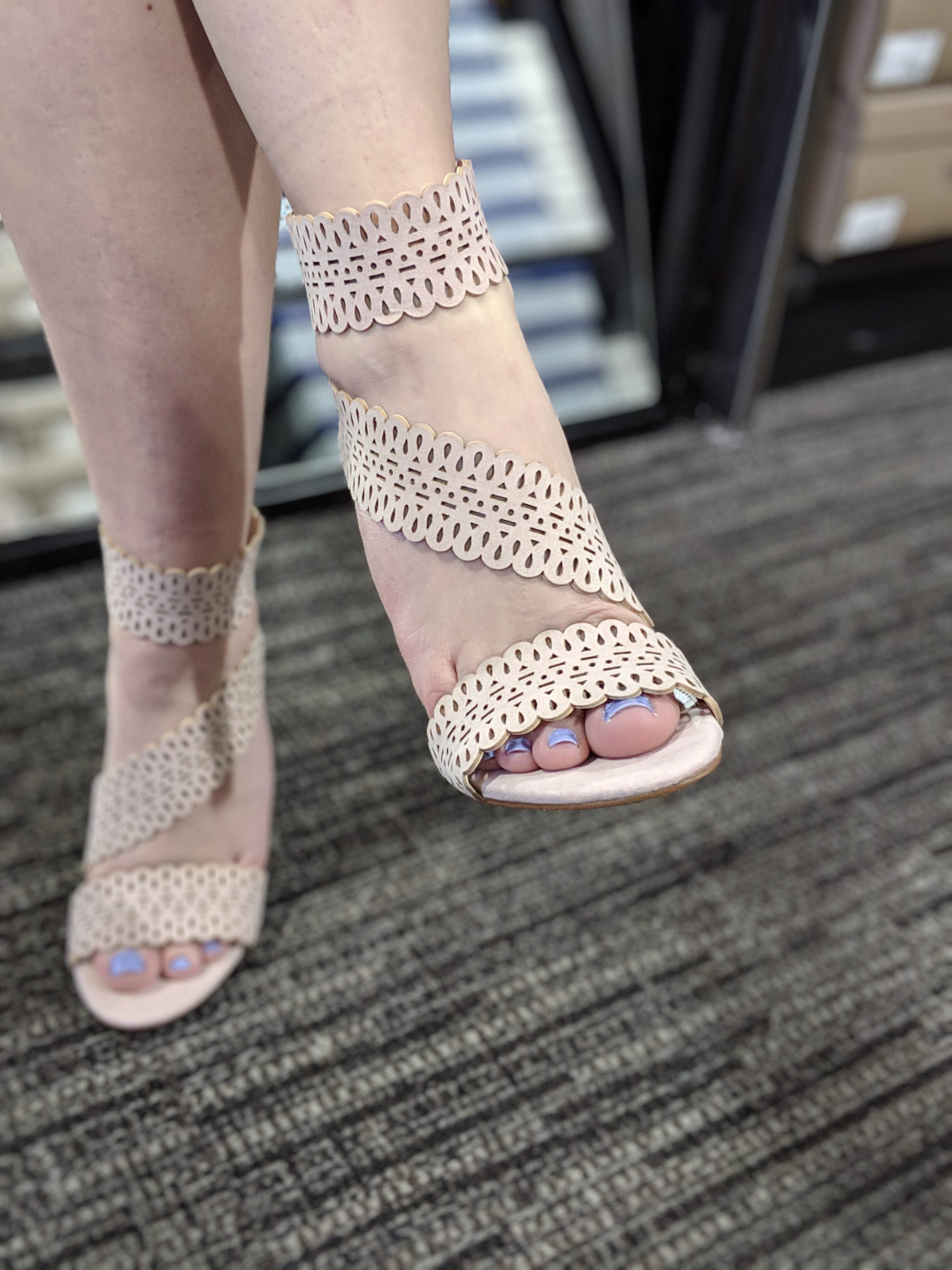 Just look at those perfect details! These are the Limelight Women's Edith Sandal–I'm wearing the blush color, and they run true to size. They even have a cute zipper going up the back of the shoe.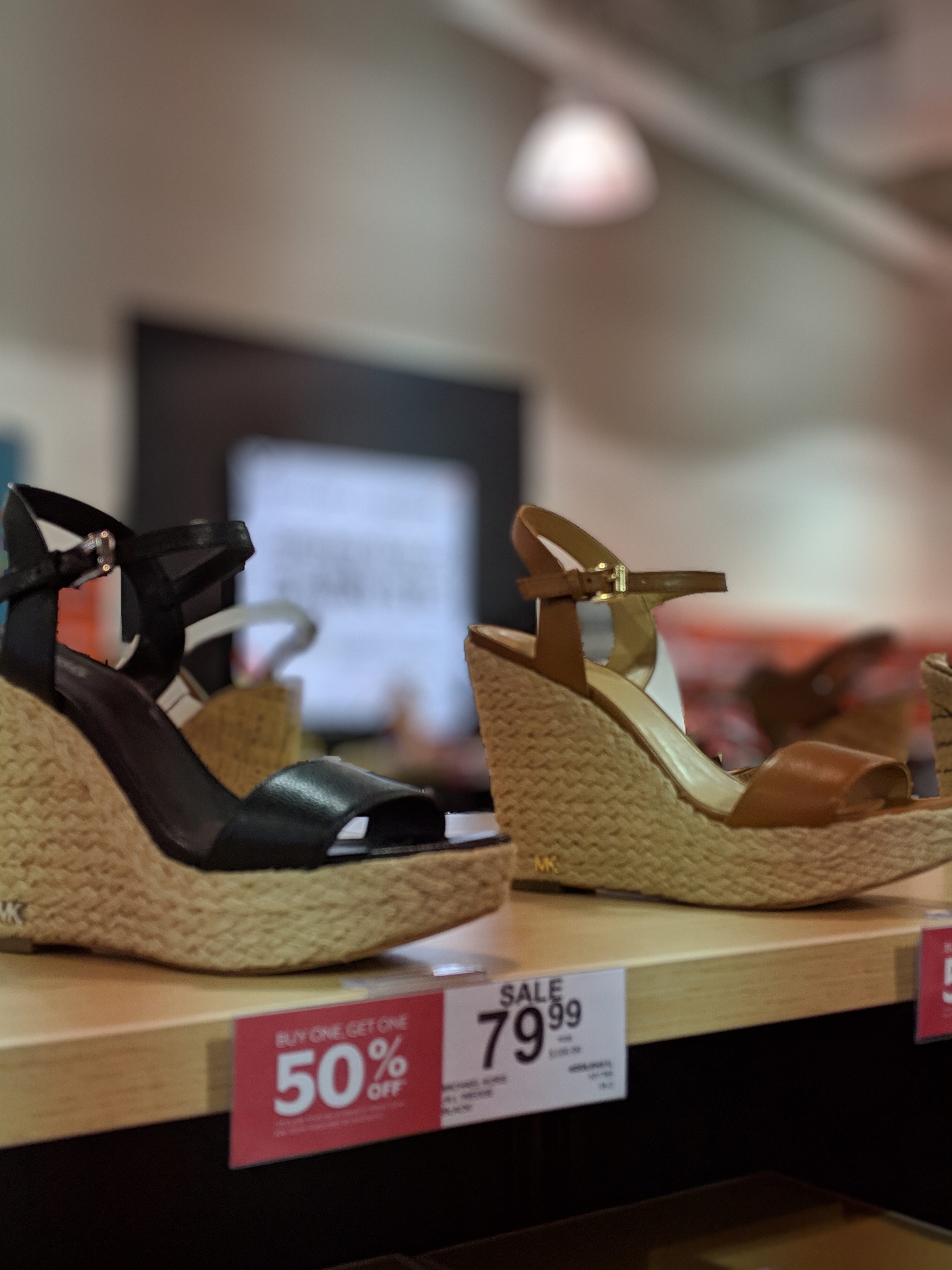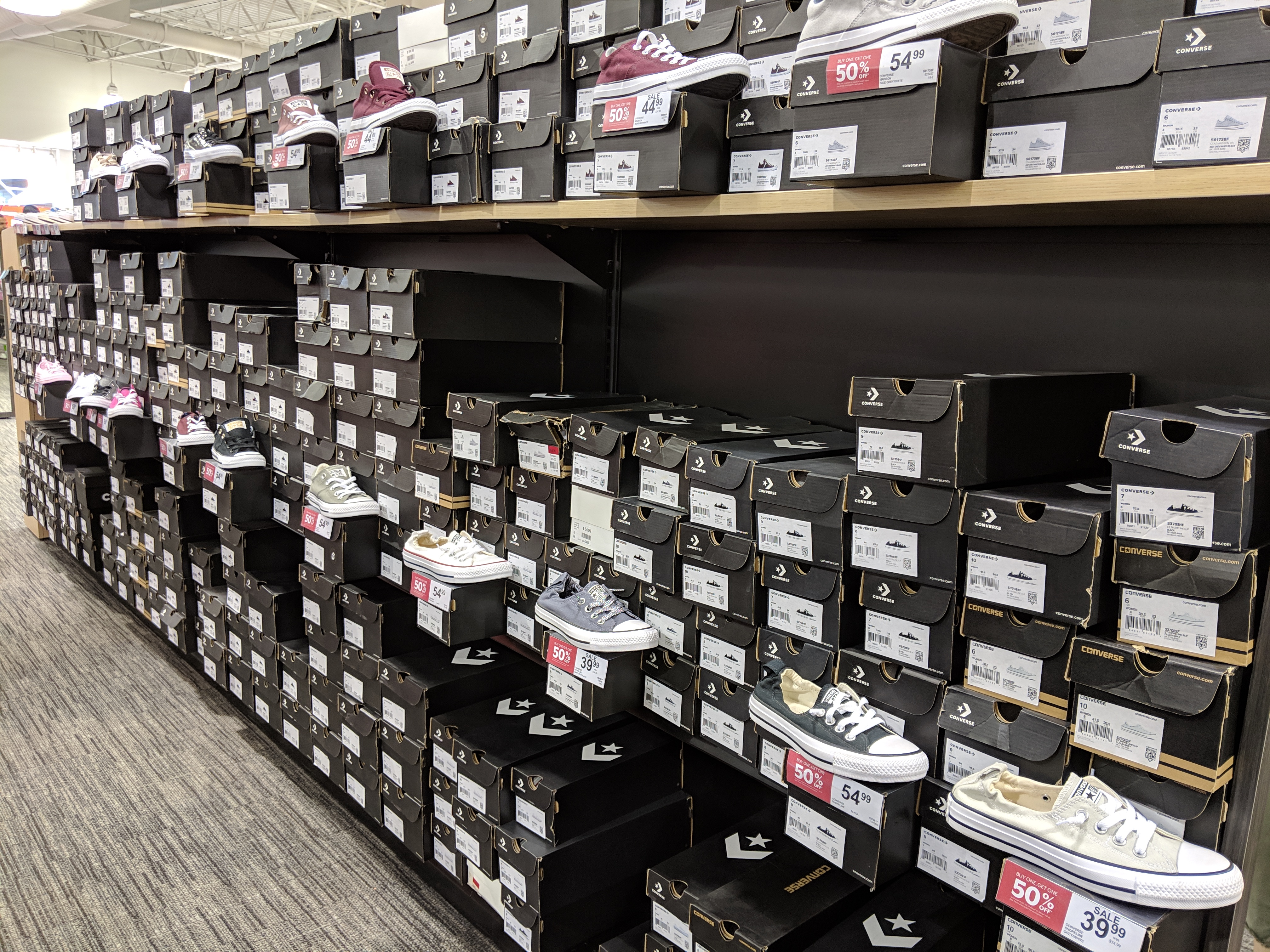 A few other favorites at Off Broadway Shoes: super cute Michael Kors wedges [these came home with me!] and wall upon wall of Converse [many available online, too!].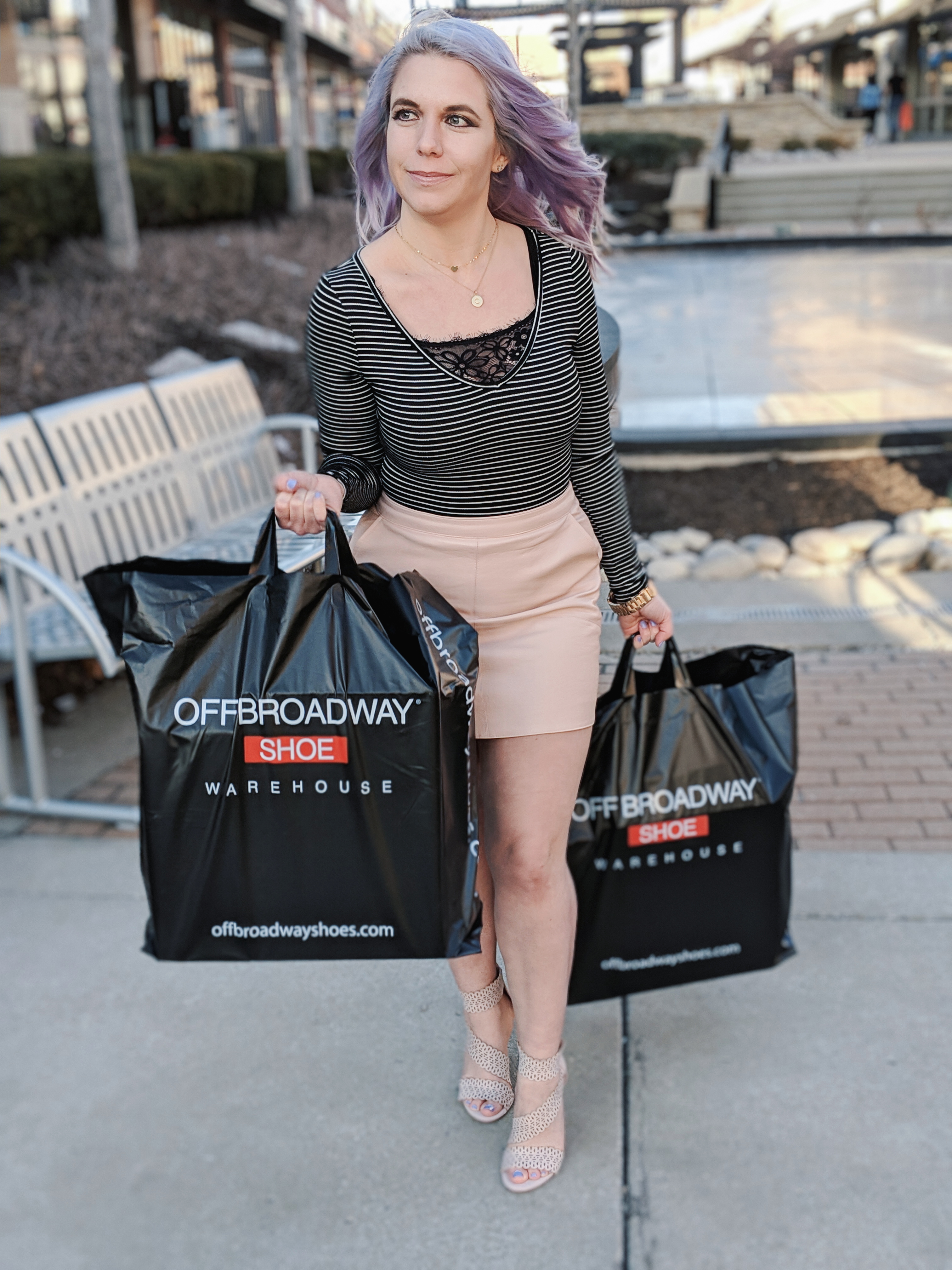 Obviously, I didn't have any trouble filling up these shopping bags! Here's a peek of some of the cute shoes for spring 2019 inside these bags: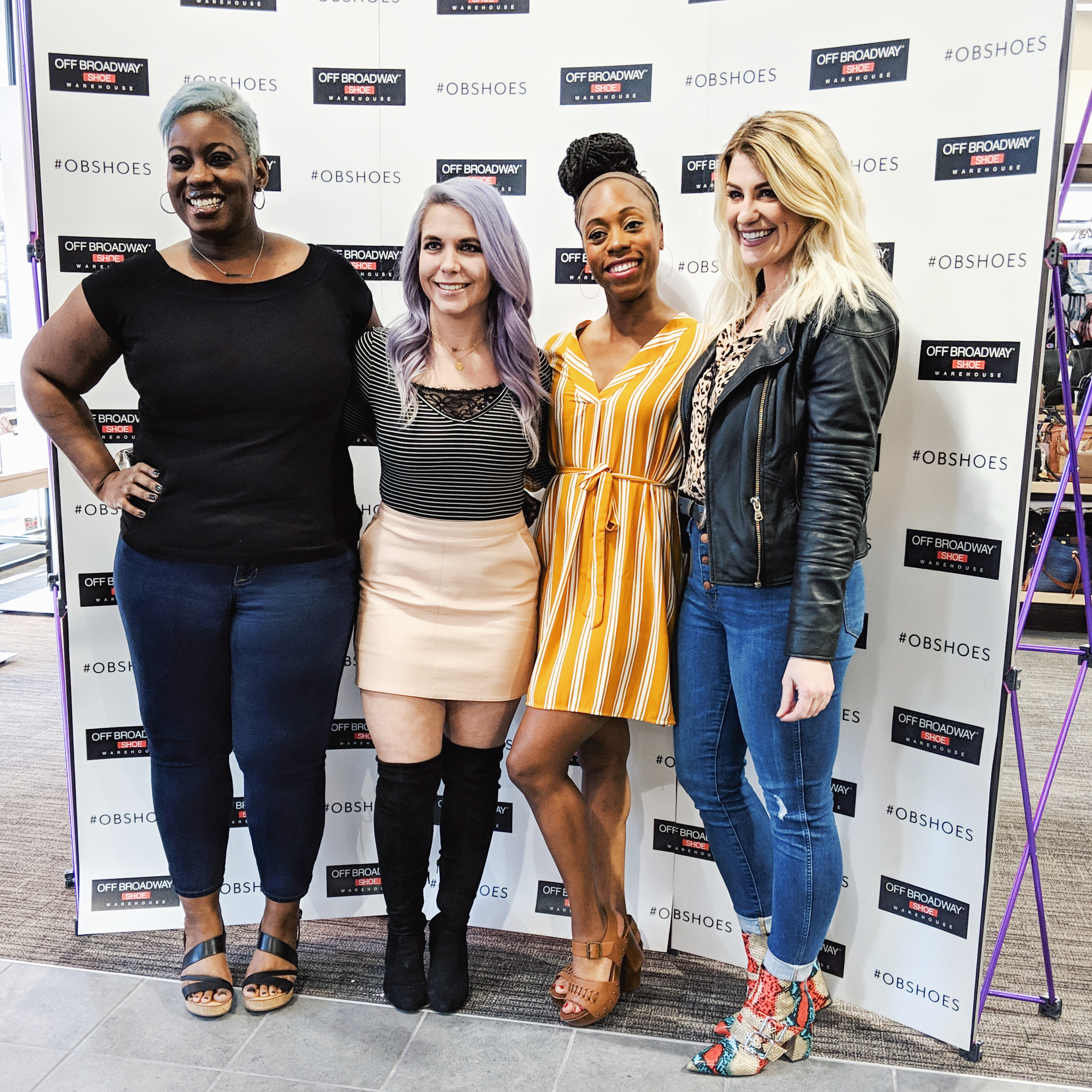 Meeting other bloggers in real life is always fun, but a little weird at the same time. You feel like you know someone you've never actually met, you know? Luckily, these ladies were super sweet and totally easy to talk to! Here are a few other Kansas City bloggers who attended the Girls Night Out event [left to right]: Mikita of All Things Mikita, me, Britt of Britt's Space, and Ashley of Le Stylo Rouge.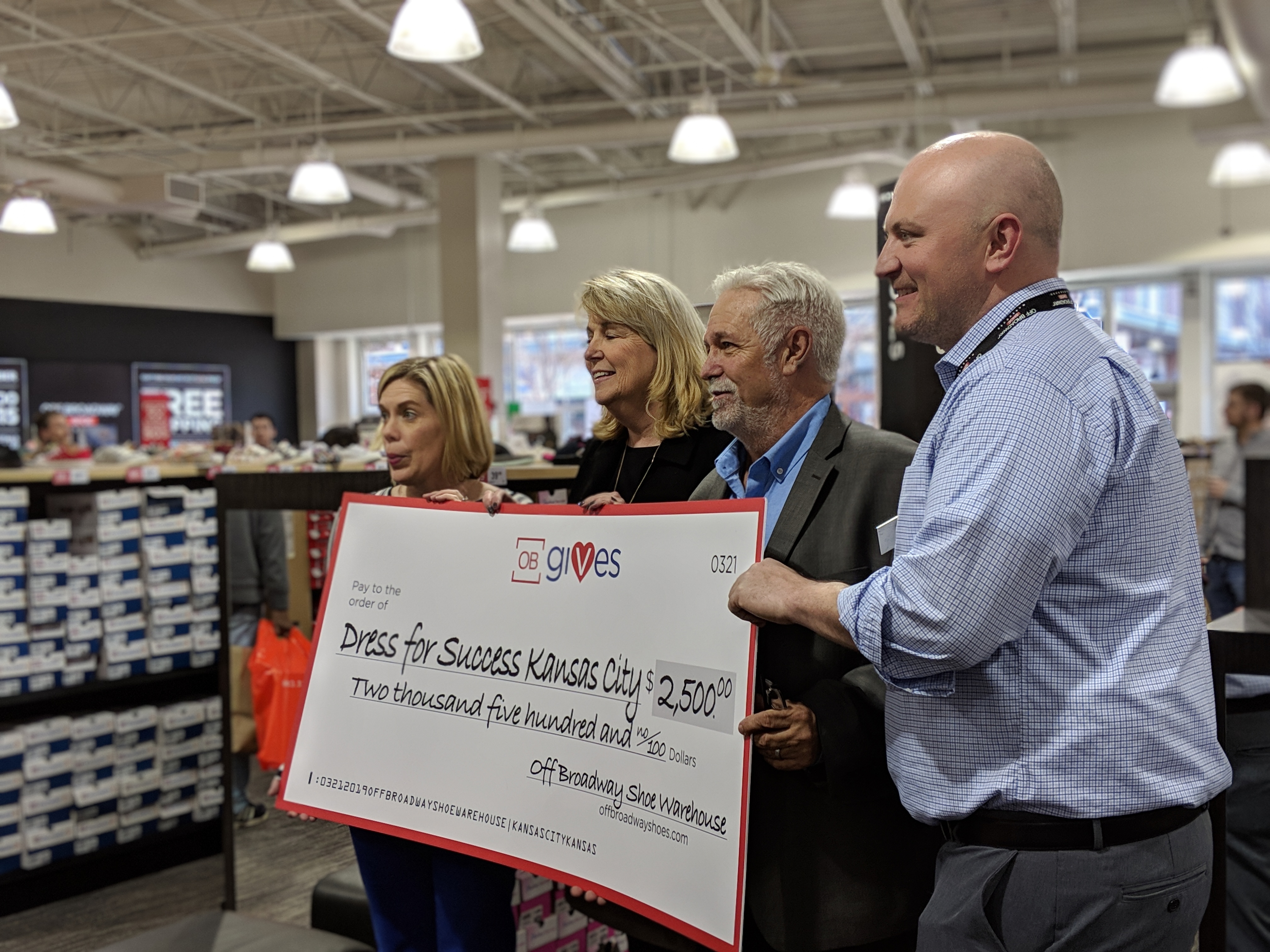 We all took a break from shopping for cute shoes for spring for a presentation of this check from Off Broadway Shoes to Dress for Success Kansas City. Dress for Success is an organization that helps empower women by providing support, professional attire, and training for women to find independence through employment. A very worthy cause! You can find out more about Off Broadway Shoes' OB Gives program on their website.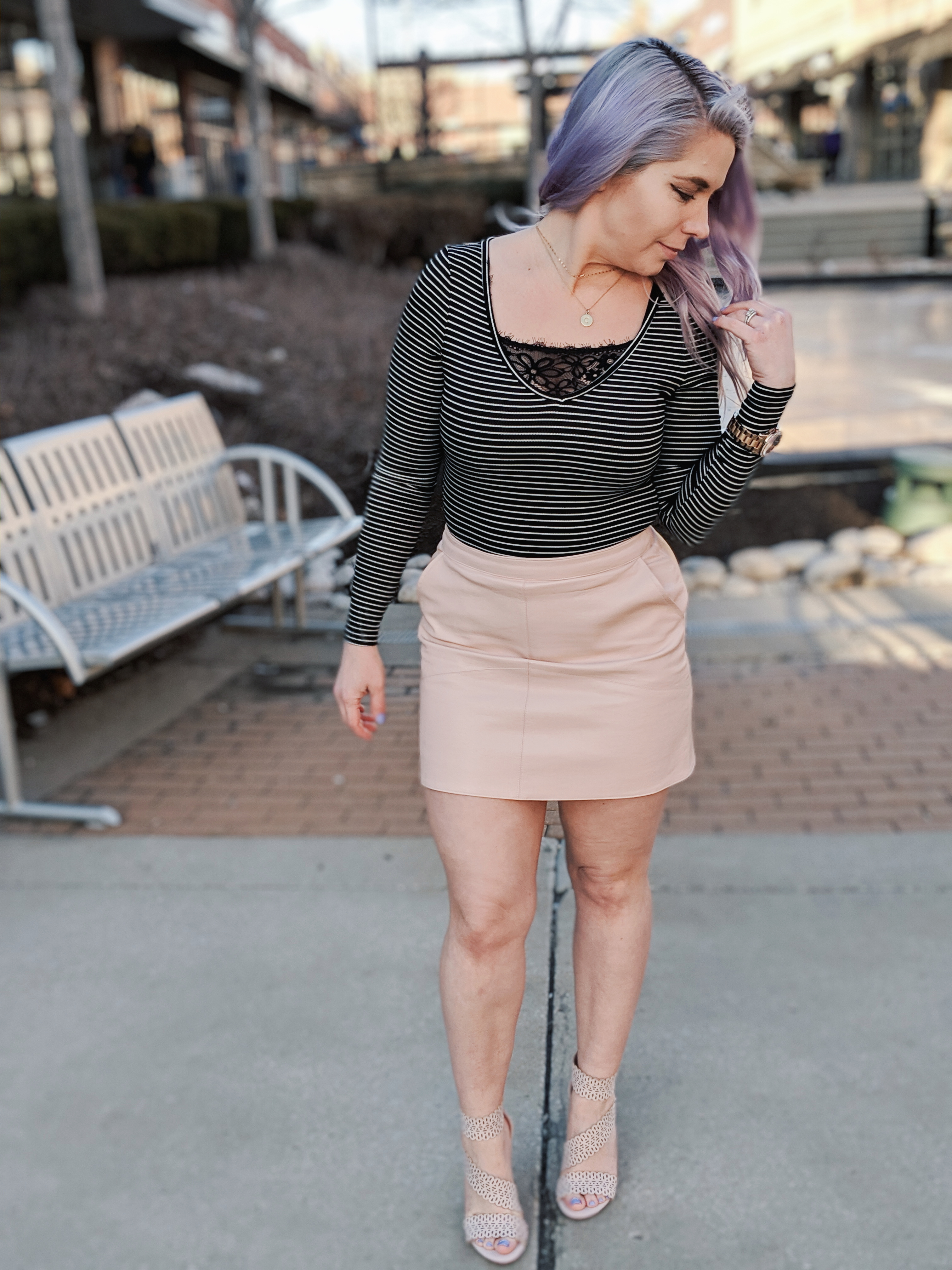 Although I found lots of cute shoes for spring 2019, these strappy sandals were by far my favorites. I love pairing a nude heel with a skirt to elongate my legs. [If you're new around here, I'm only 5'1″, so every little bit helps!]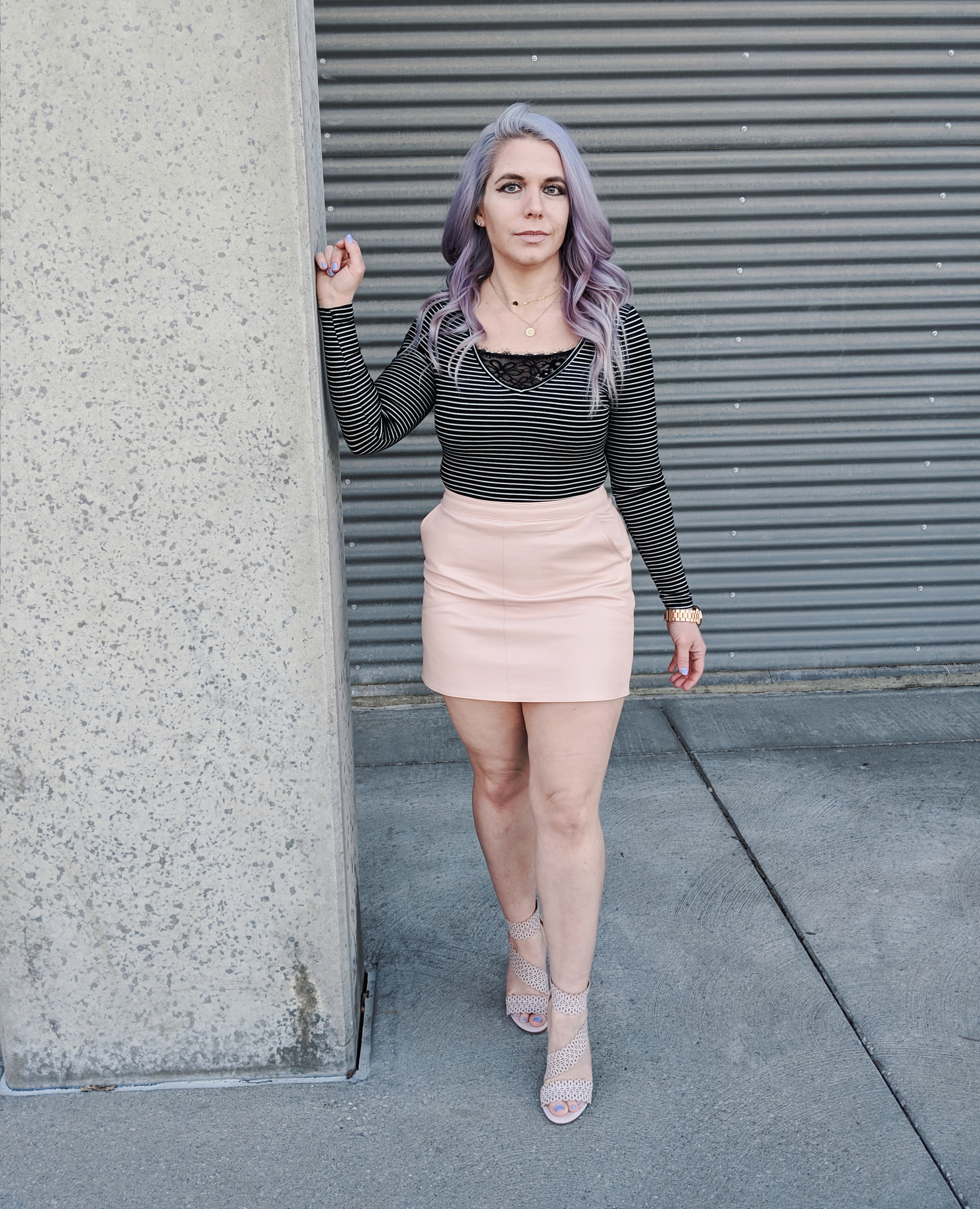 The perfect pedicure is key for spring! Off Broadway Shoes actually sent me a bottle of this gorgeous polish–it's OPI You're Such a Budapest–in advance of the event, and I couldn't wait to try it out. The shade even matches my purple hair! [P.S., this top coat is my favorite for making a DIY manicure last!]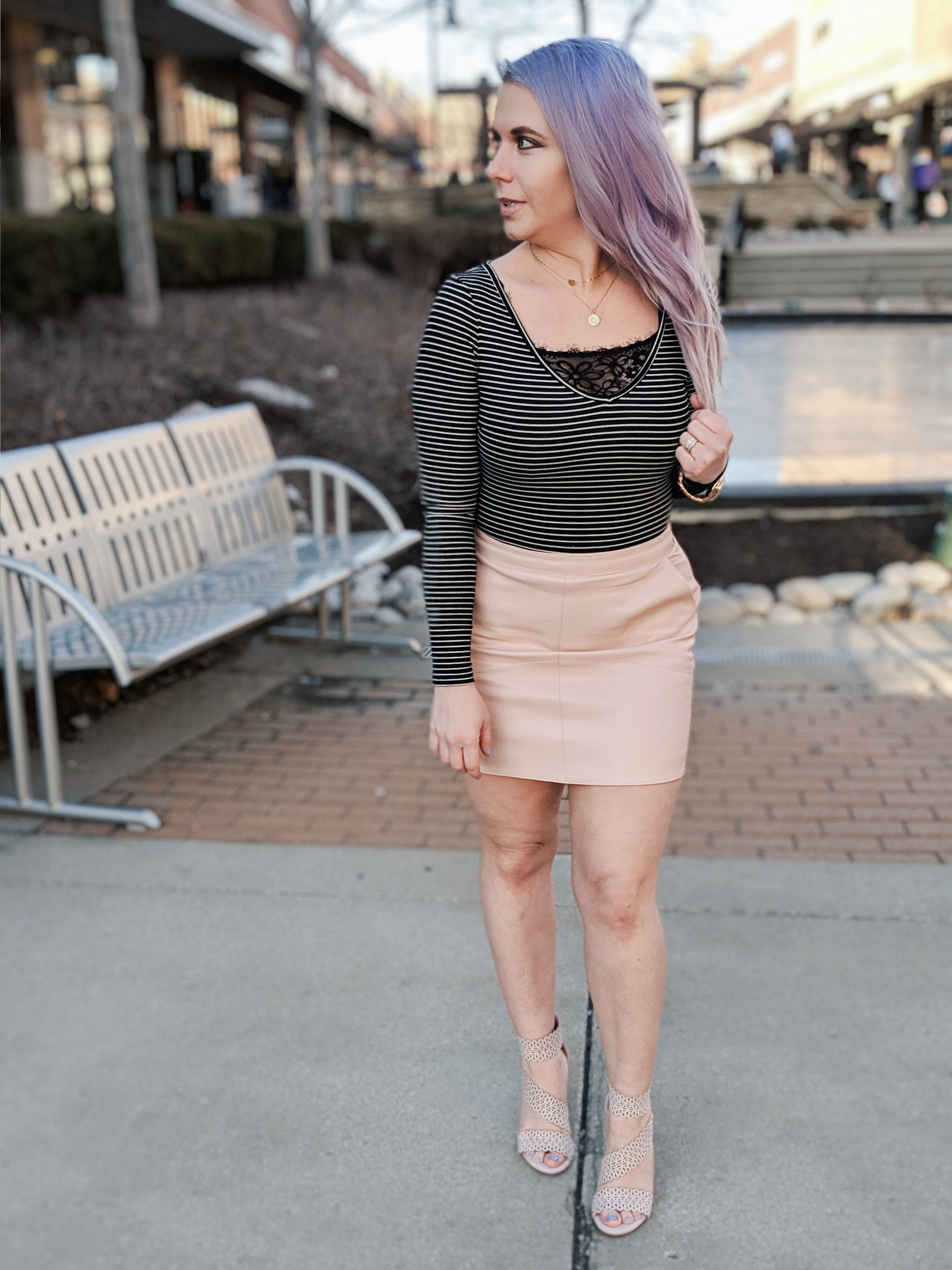 Bralettes are huge for spring 2019! If you follow me on Instagram, you know I've been wearing this one A LOT lately. It's a higher cut than most bralettes, so the lace peeks through under a v-neck [as seen here], plus it works well with an off-the-shoulder top or even an oversized tank top. Plus, it's under $15!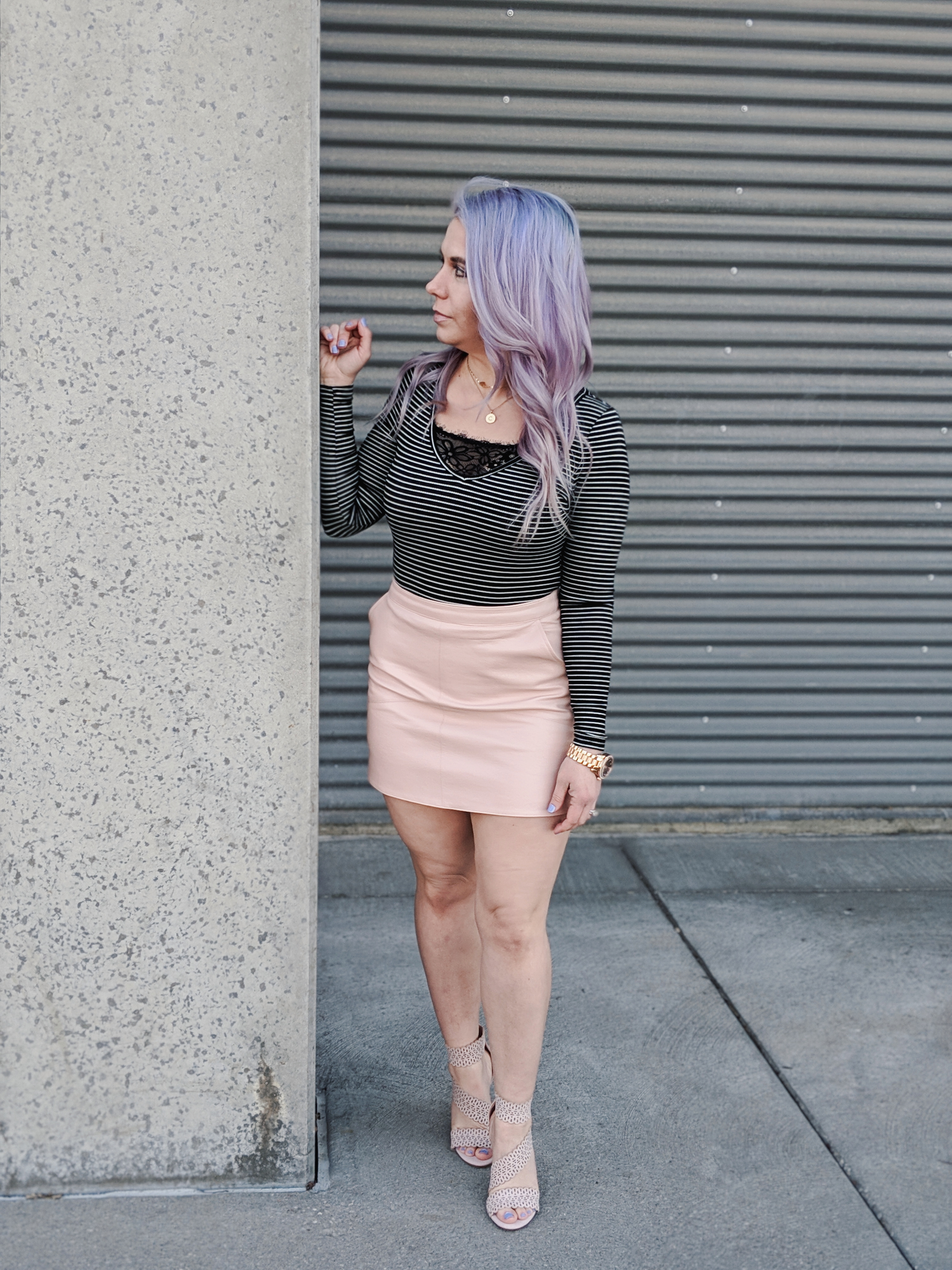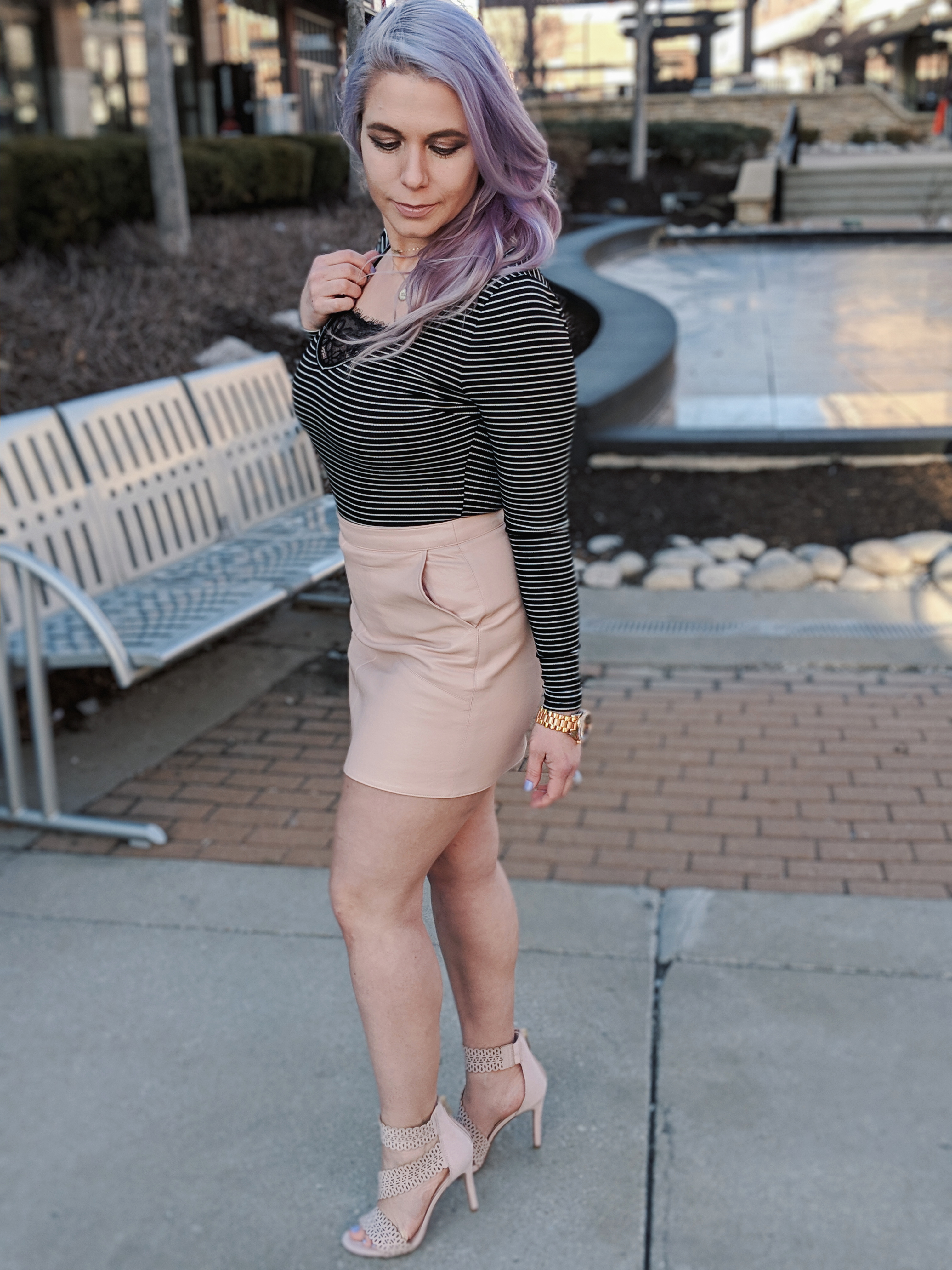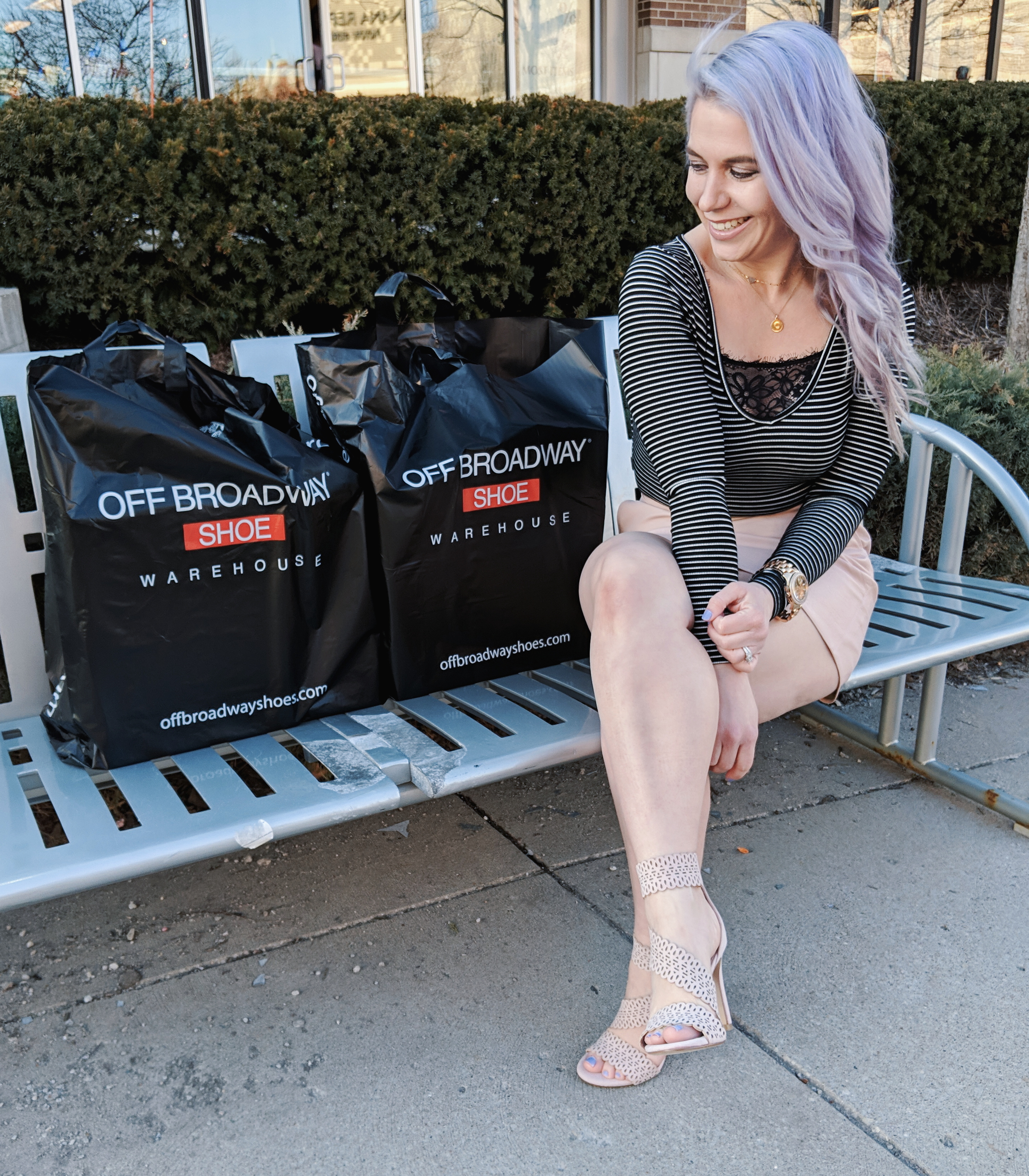 So thankful to Off Broadway Shoes for partnering with me to showcase their amazing collection of cute shoes for spring 2019! I visited the location at Legends Outlets in Kansas City, KS, however, you can click here to find a location near you!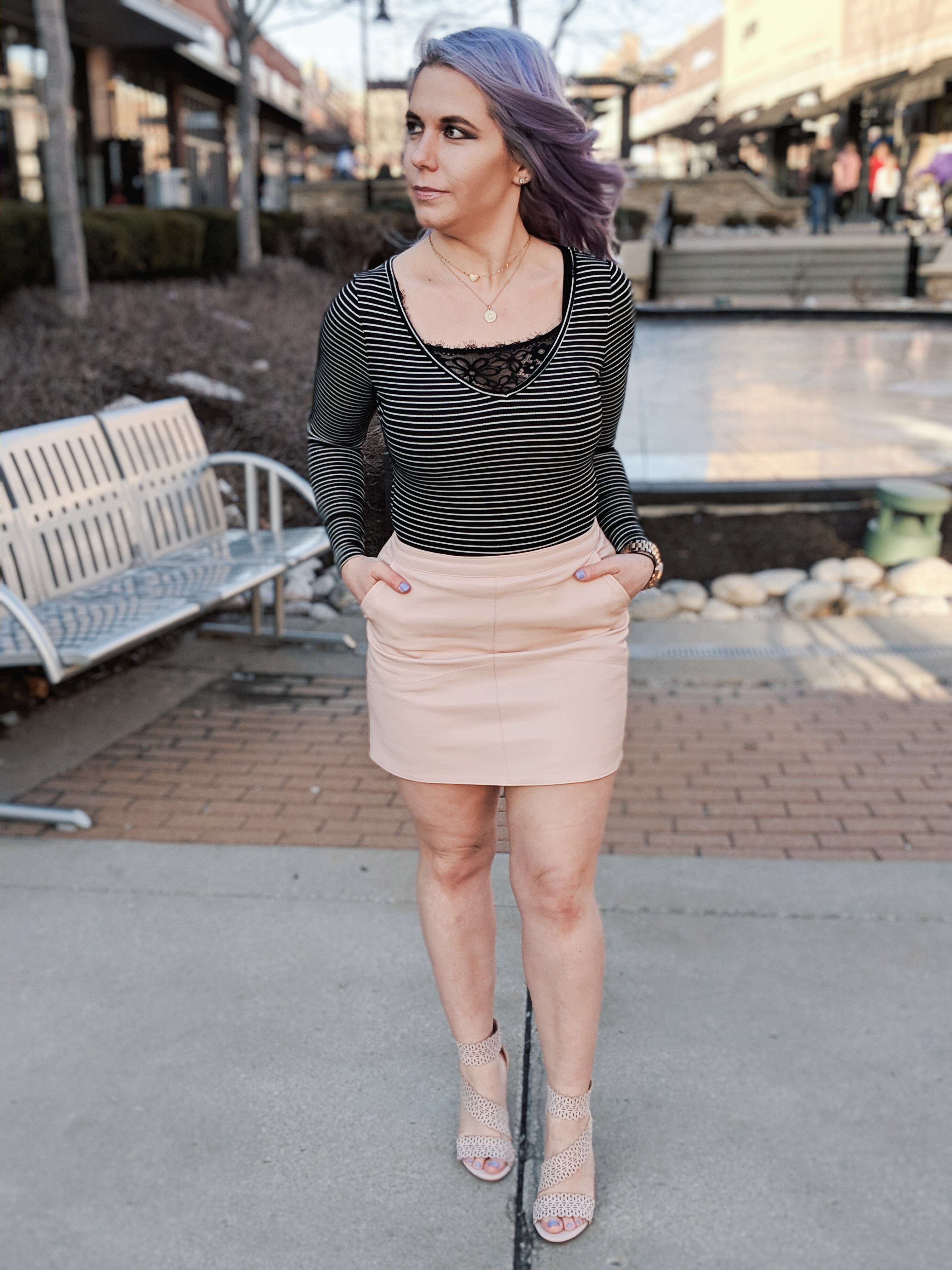 I've linked all the pieces I wore here:

And some of my favorite cute shoes for spring 2019 here: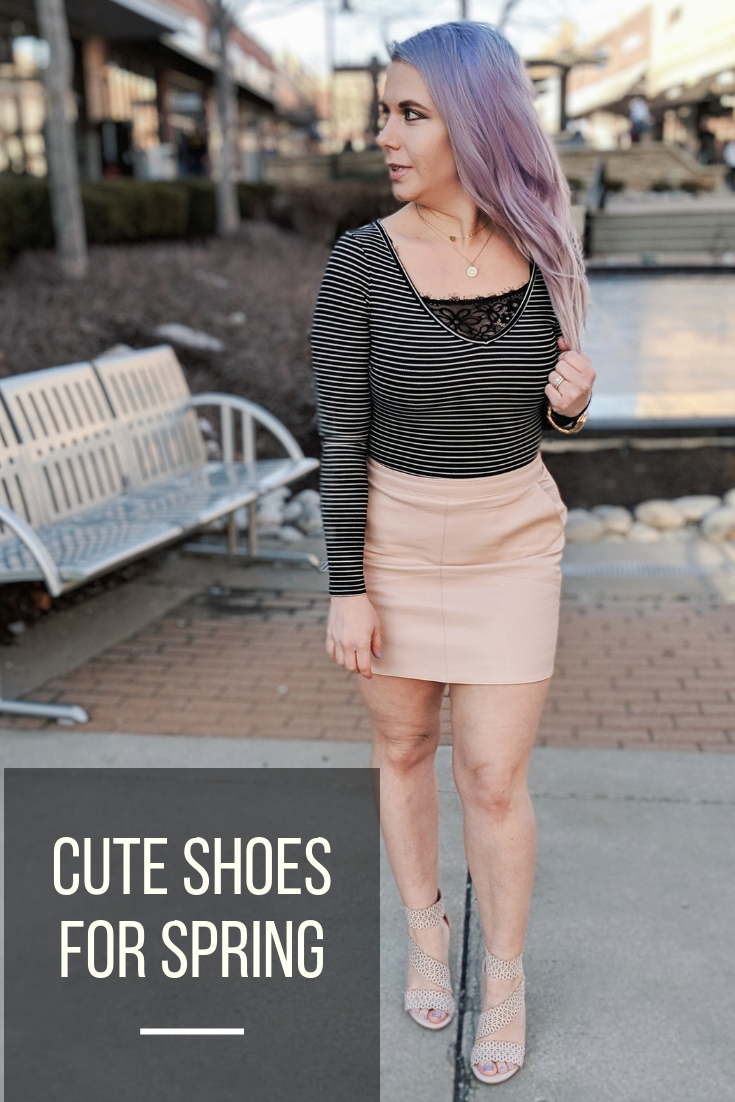 Pin these cute shoes for spring 2019 for later!
More spring inspo: