Bralettes are one of the hottest trends of the moment, but they can be a bit intimidating to wear. One of my goals with COVET by tricia is to help my readers dress with confidence, including integrating more daring trends like bralettes into your everyday style. So, here's how to wear a bralette in your 30's…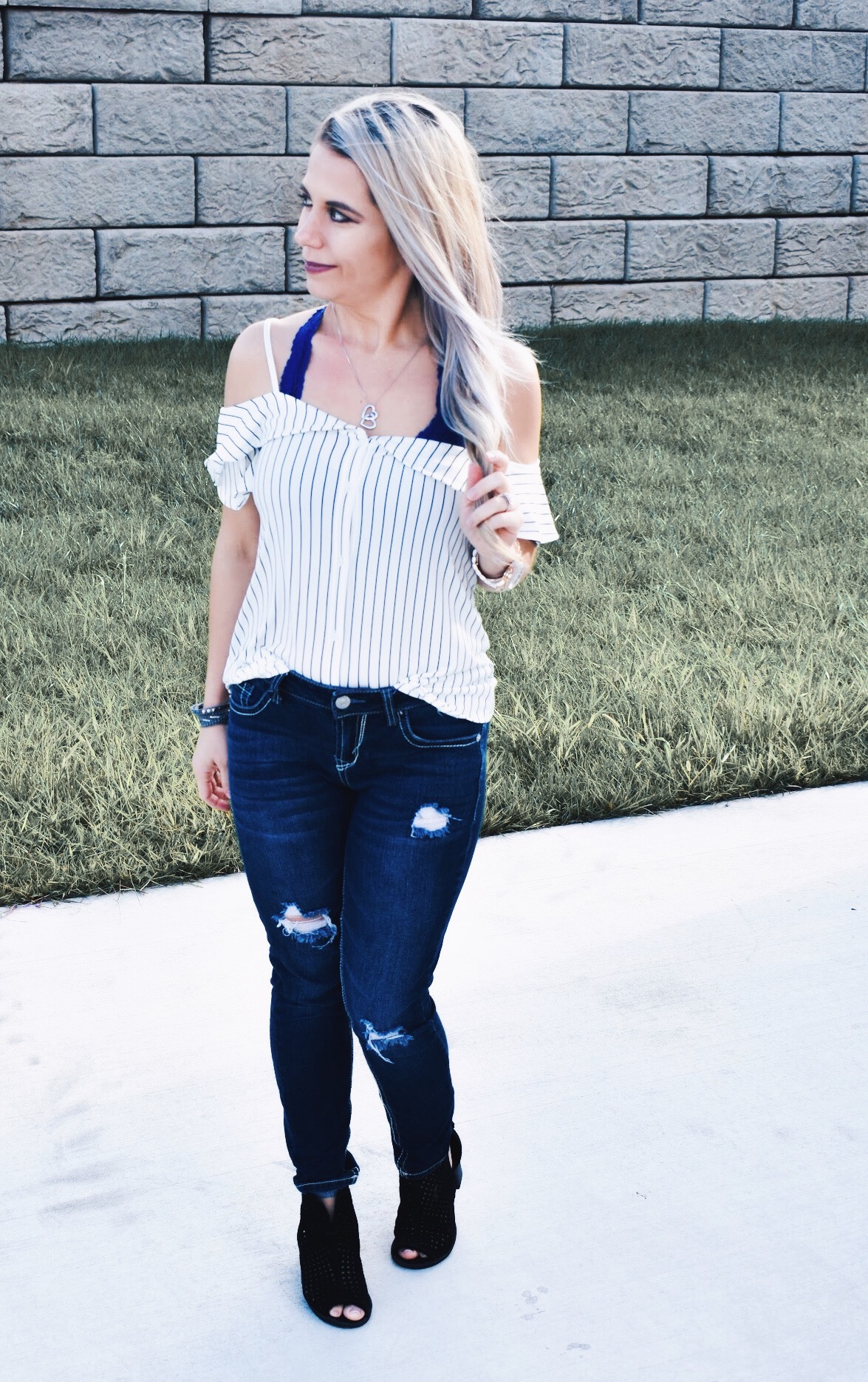 Shop this Look:
Bralette [under $10, comes in 4 colors!] // Blouse // Ripped Denim [super comfy + available in short/long lengths] // Booties [4 colors] // Wrap Bracelet [use code COVETBYTRICIA to save 30%] // Rose Gold Watch [similar from same brand]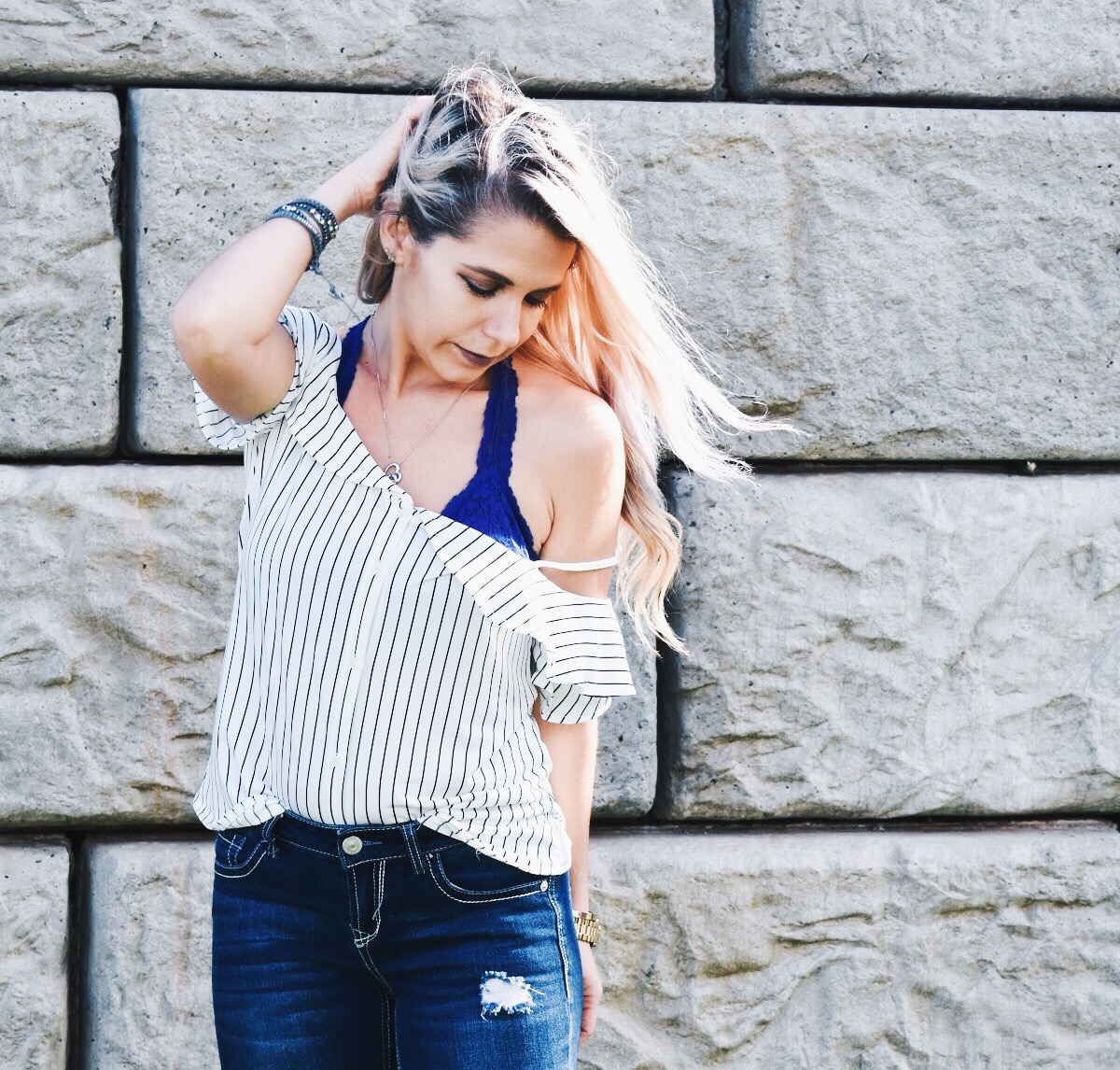 Can you wear a bralette in your 30's? The answer is yes. Bralettes are a fun and flirty way to spice up a basic outfit, and I wear my favorite ones on a regular rotation.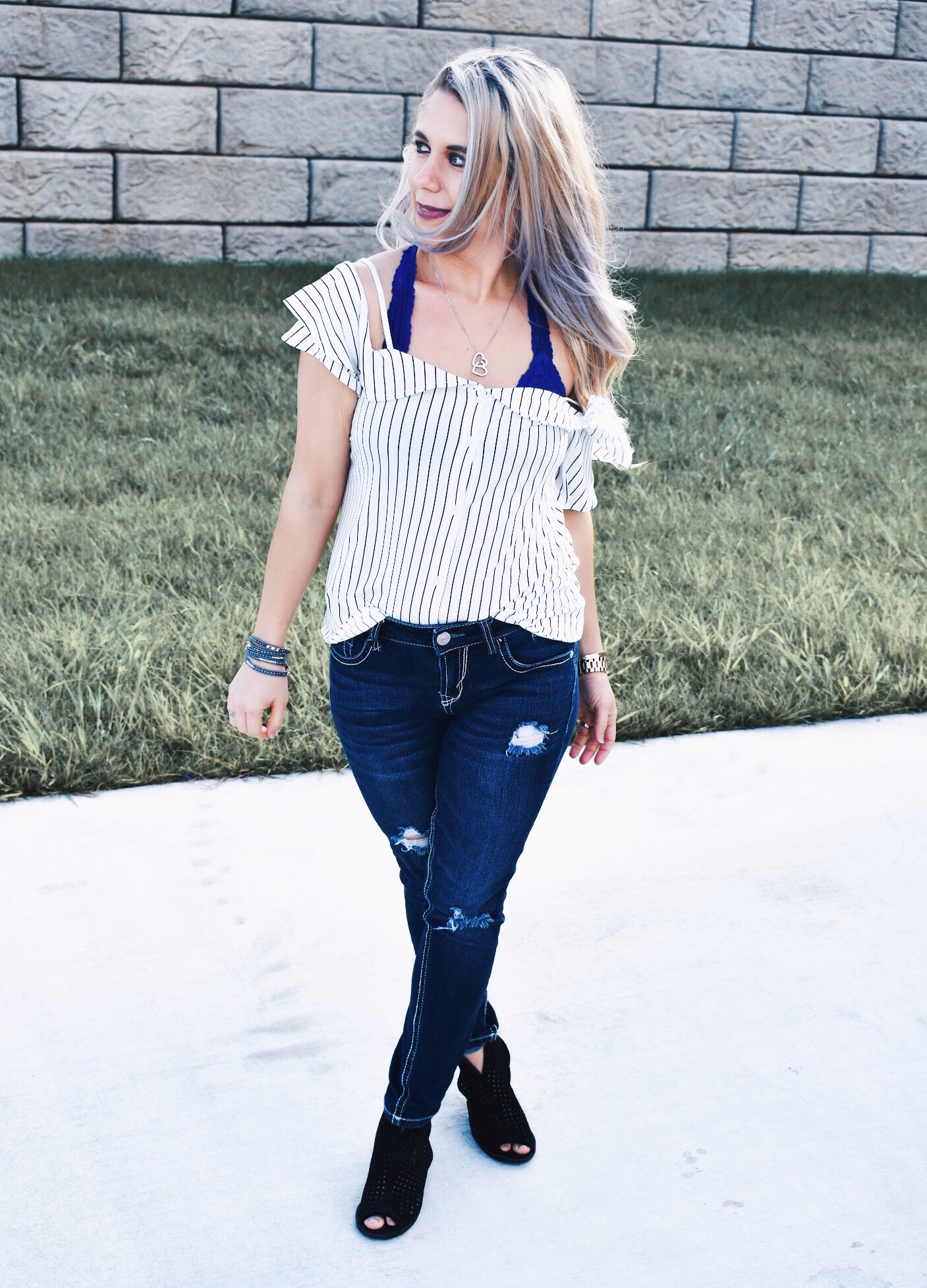 I've posted about this same bralette before as part of a winter date night look with an open-back sweater. This bralette is one of my favorites because it's super affordable [under $10!] and actually provides some support.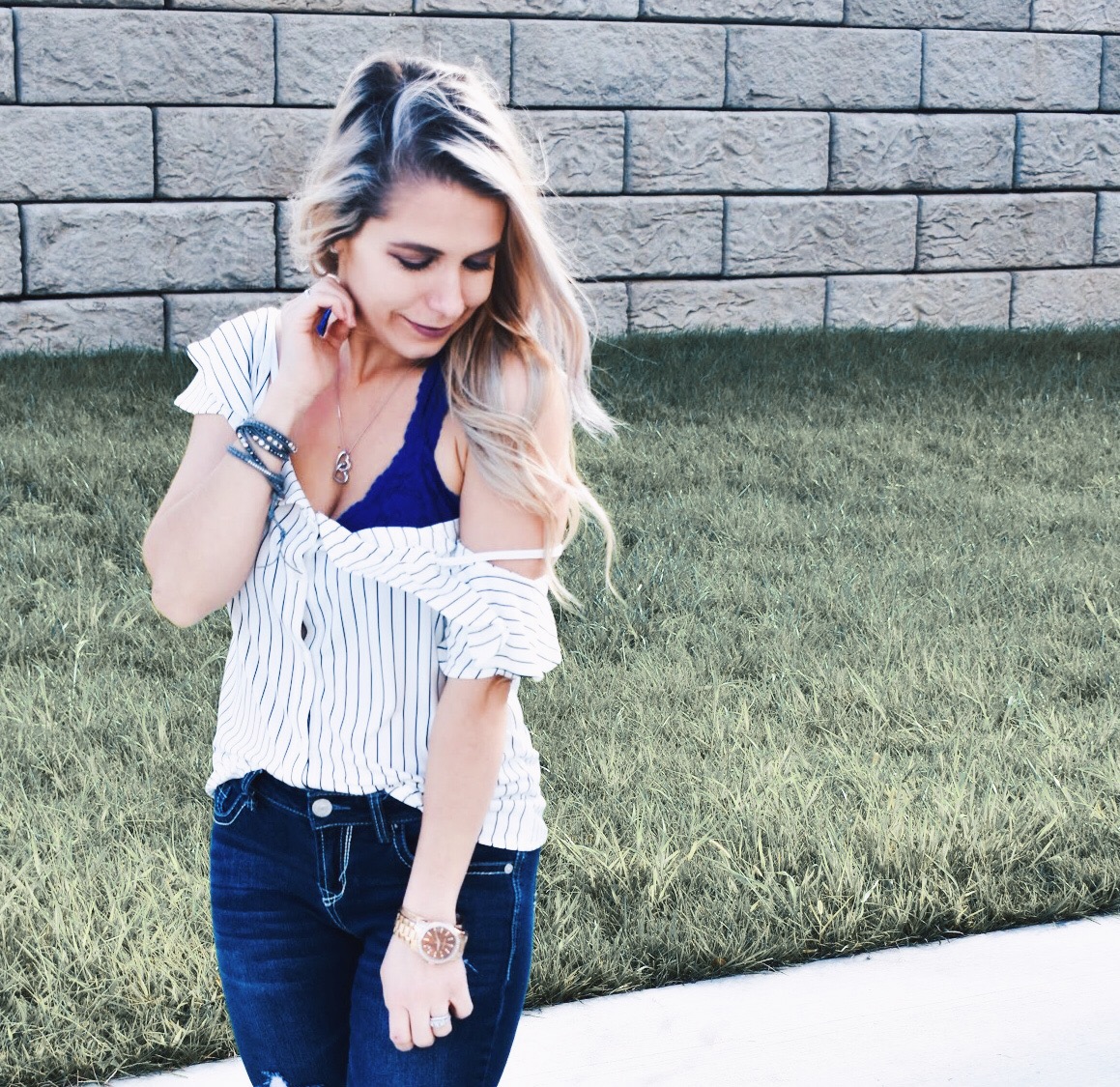 I love the delicate lace design. It gives any outfit an instant feminine vibe. For this look, I balanced the feminine lace with a striped jersey-like top. This would be a fun look for a baseball game!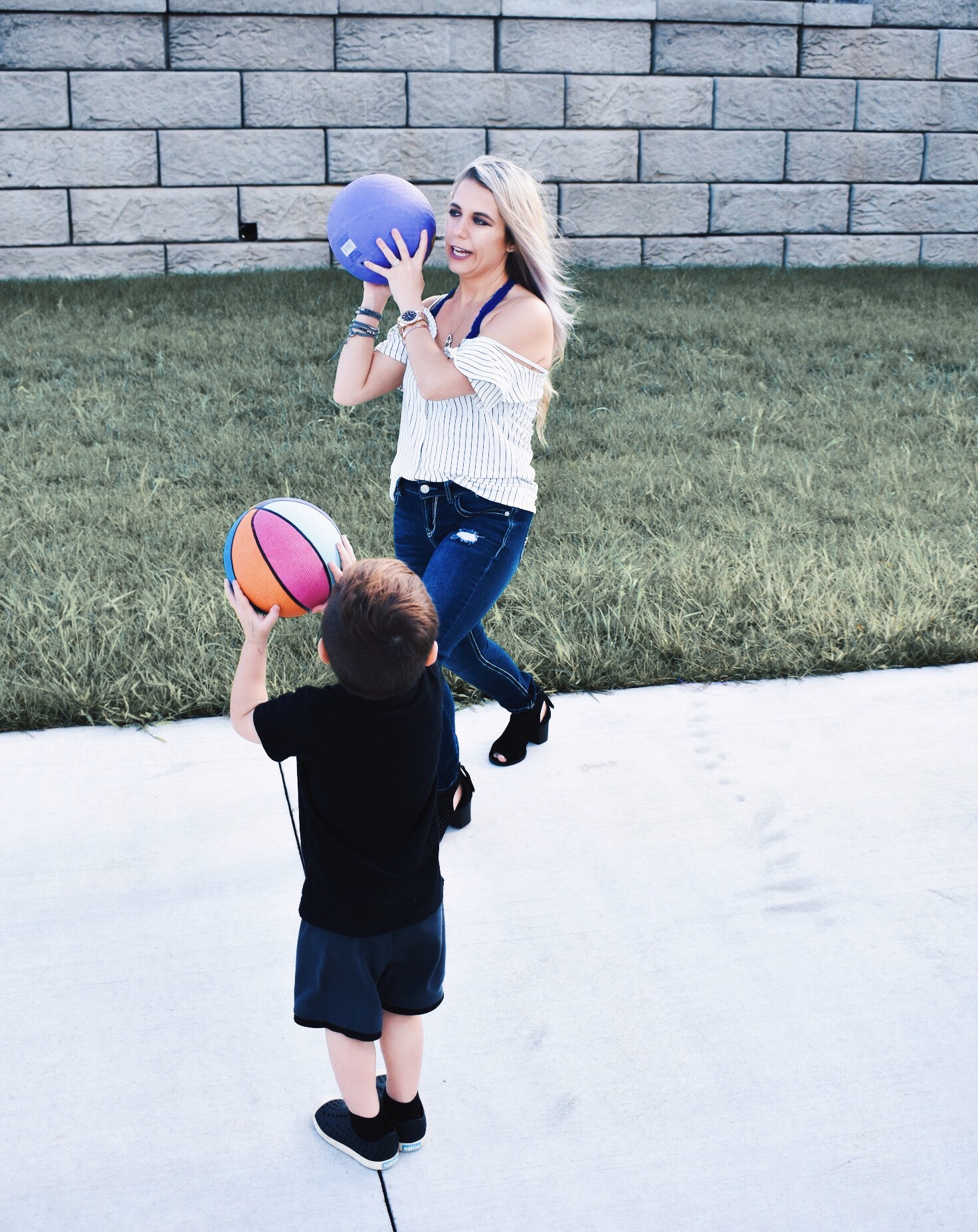 Or a pickup game of basketball. Here's a little [extremely awkward] behind-the-scenes action for ya… 99 times out of 100, my little ones are with us when we shoot blog outfits. We shot this look at a local park to try to occupy Colton. Here, he's trying to recruit me to play basketball.
He's actually really, really good at basketball. He started playing in a little kids league this past week, and he's obsessed. He has a better shot than me! And it won't be long before he's taller than me, too.
We even talked about him being a basketball player for Halloween. He decided he wanted to be Super Mario, though… which is also what you guys voted for on my Instagram Stories!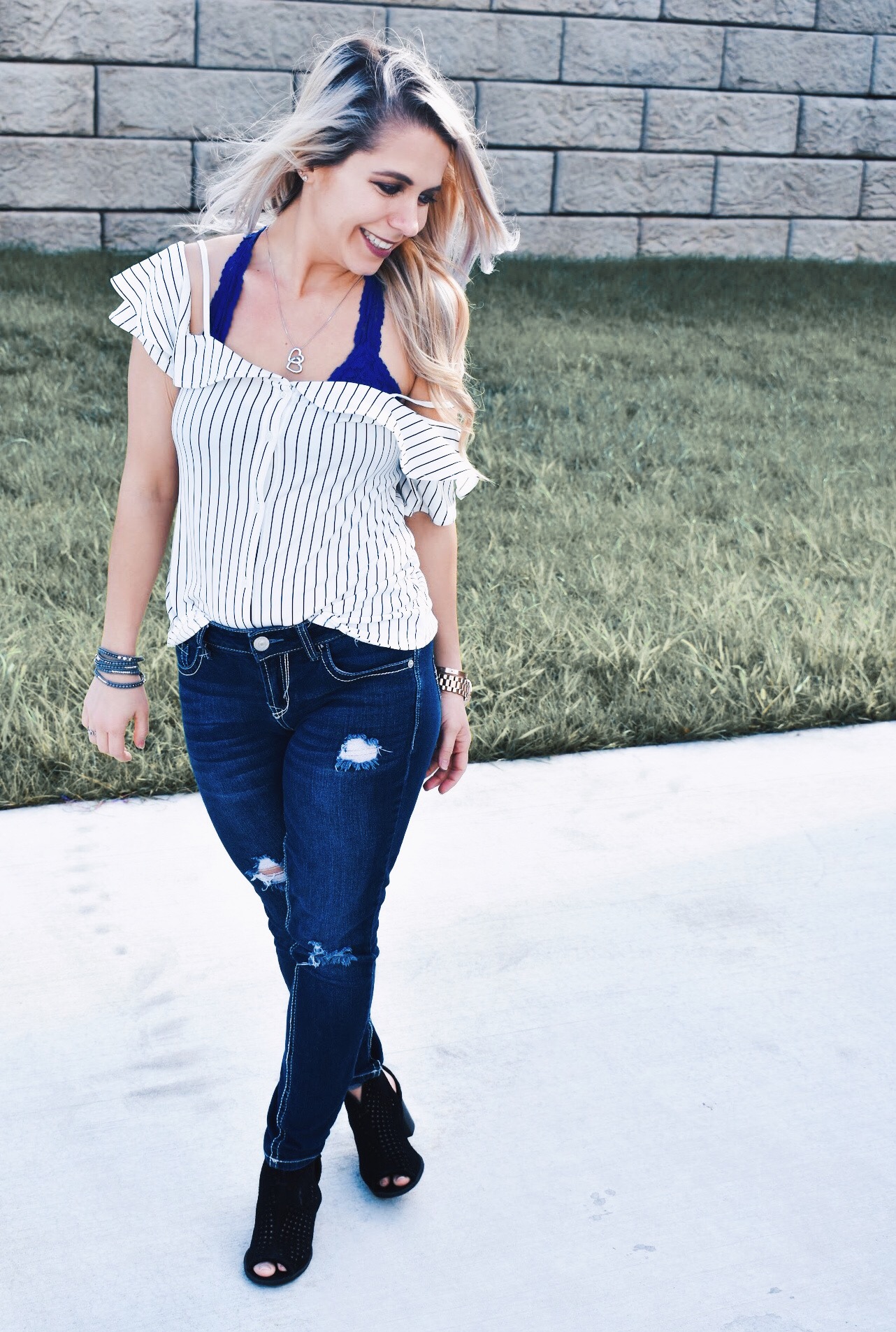 This outfit is just one example of how to wear a bralette in your 30's! There are lots of ways to incorporate the bralette trend into your wardrobe. Here's one of my favorites for the winter months!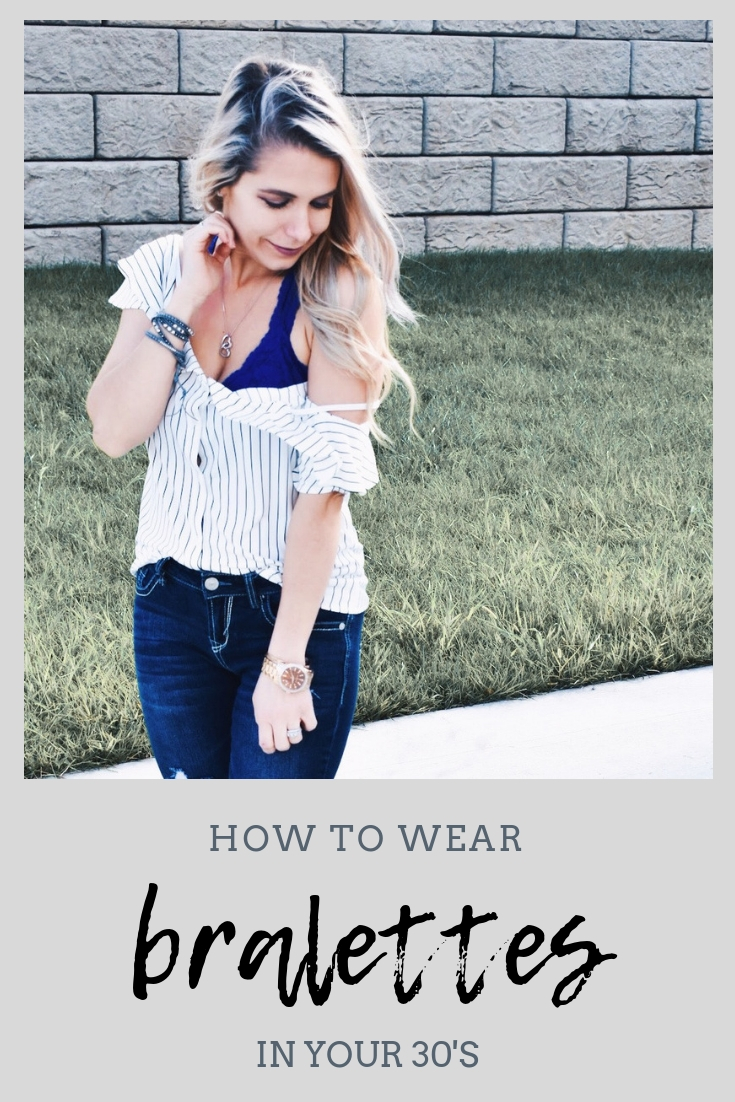 Pin these tips on How to Wear a Bralette in Your 30's for later!
More Kansas City Fashion Blogger Inspo: