This post contains affiliate links. Please see our Legal page for more information.
My son is always hungry. He loves to snack throughout the day. Who doesn't? We are out and about most days, so I'm always on the lookout for portable, toddler-friendly snacks. I first discovered toddler snack mix at one of Colton's friend's birthday parties. He (and all the other kids!) gobbled it up. I've been making it regularly ever since. This is Colton and I's favorite "recipe" for toddler snack mix.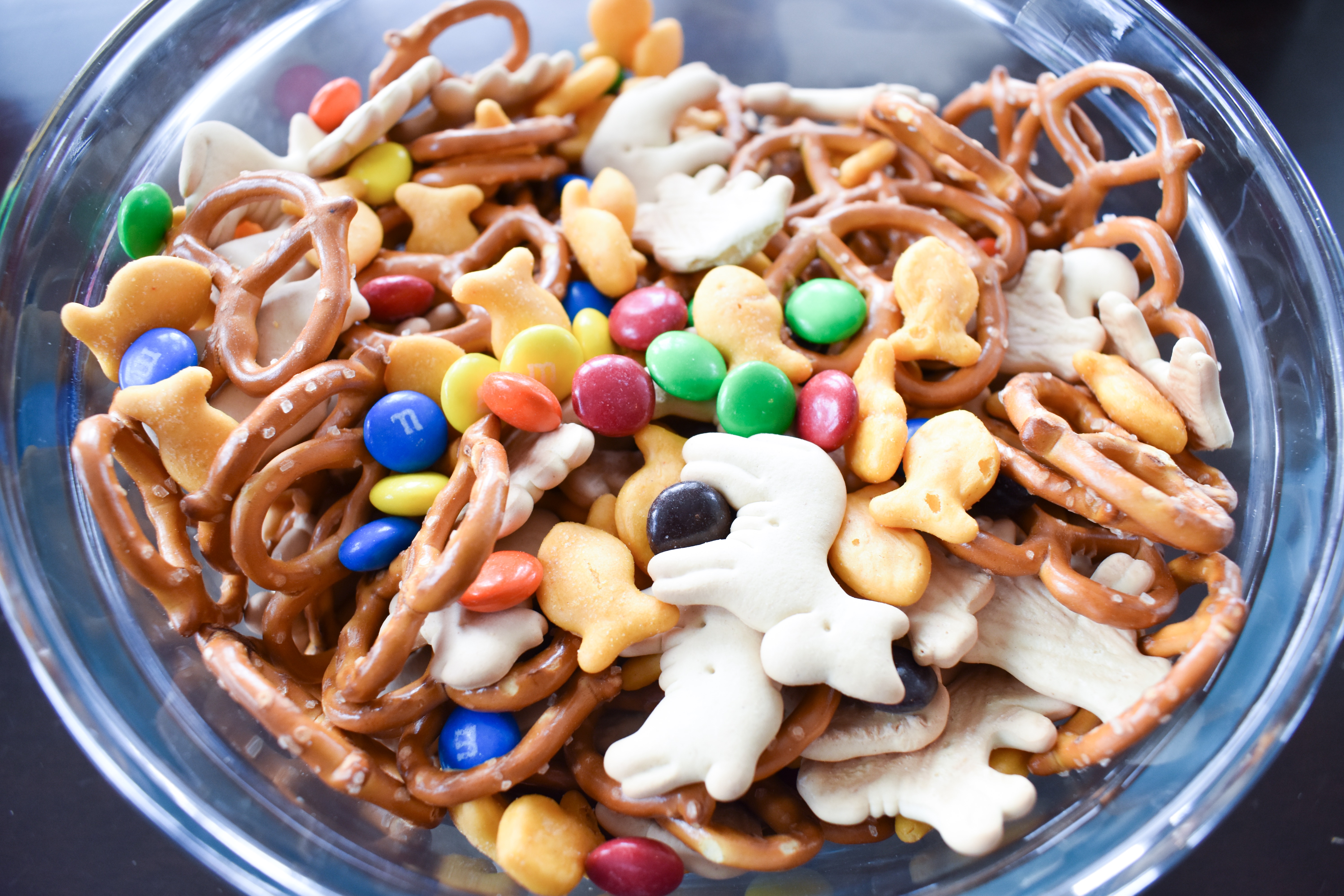 I put "recipe" in quotation marks because, as you can see, there's not much to it. That means that Colton gets to make it himself, which is part of the appeal.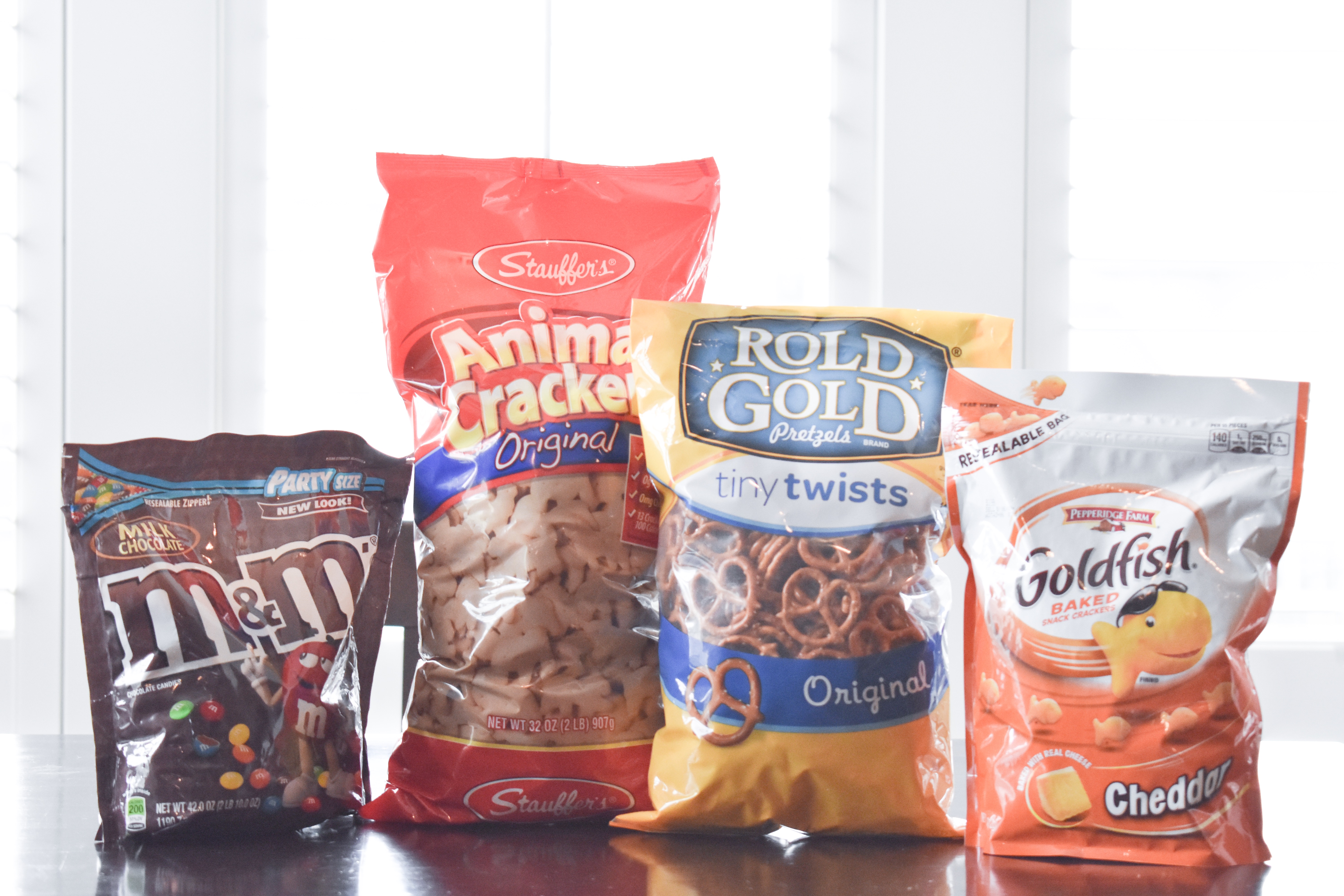 To make this toddler snack mix, you'll need M&Ms
, animal crackers
, pretzels
, and Goldfish crackers
. Of course, you can edit the ingredients to match your little one's taste. For example, when Colton was younger, I used to add vanilla-flavored puffs
.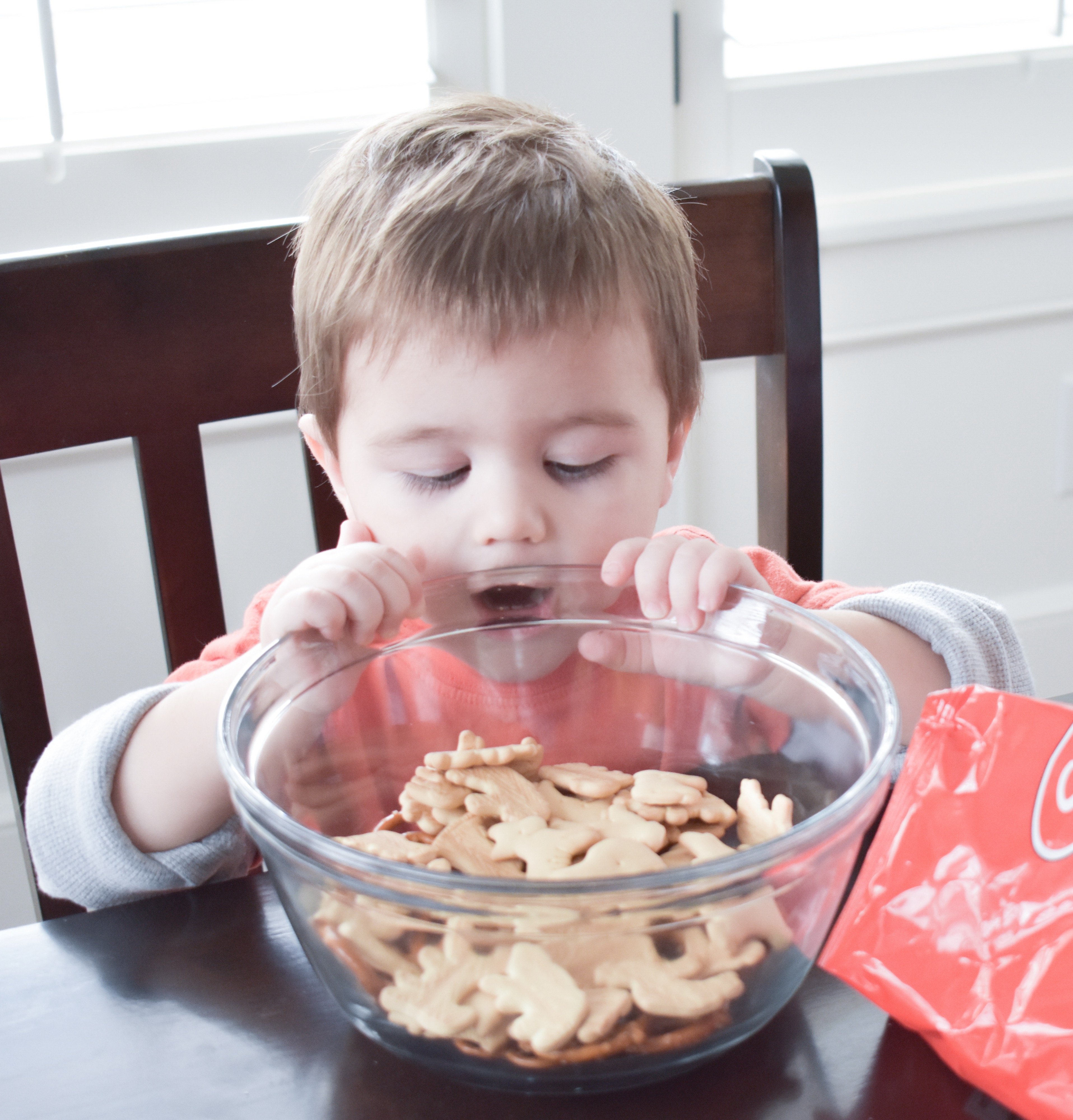 Simply grab a large bowl and let your toddler go to work! Like most little ones, Colton loves to help out in the kitchen. Look at the pure joy on his face!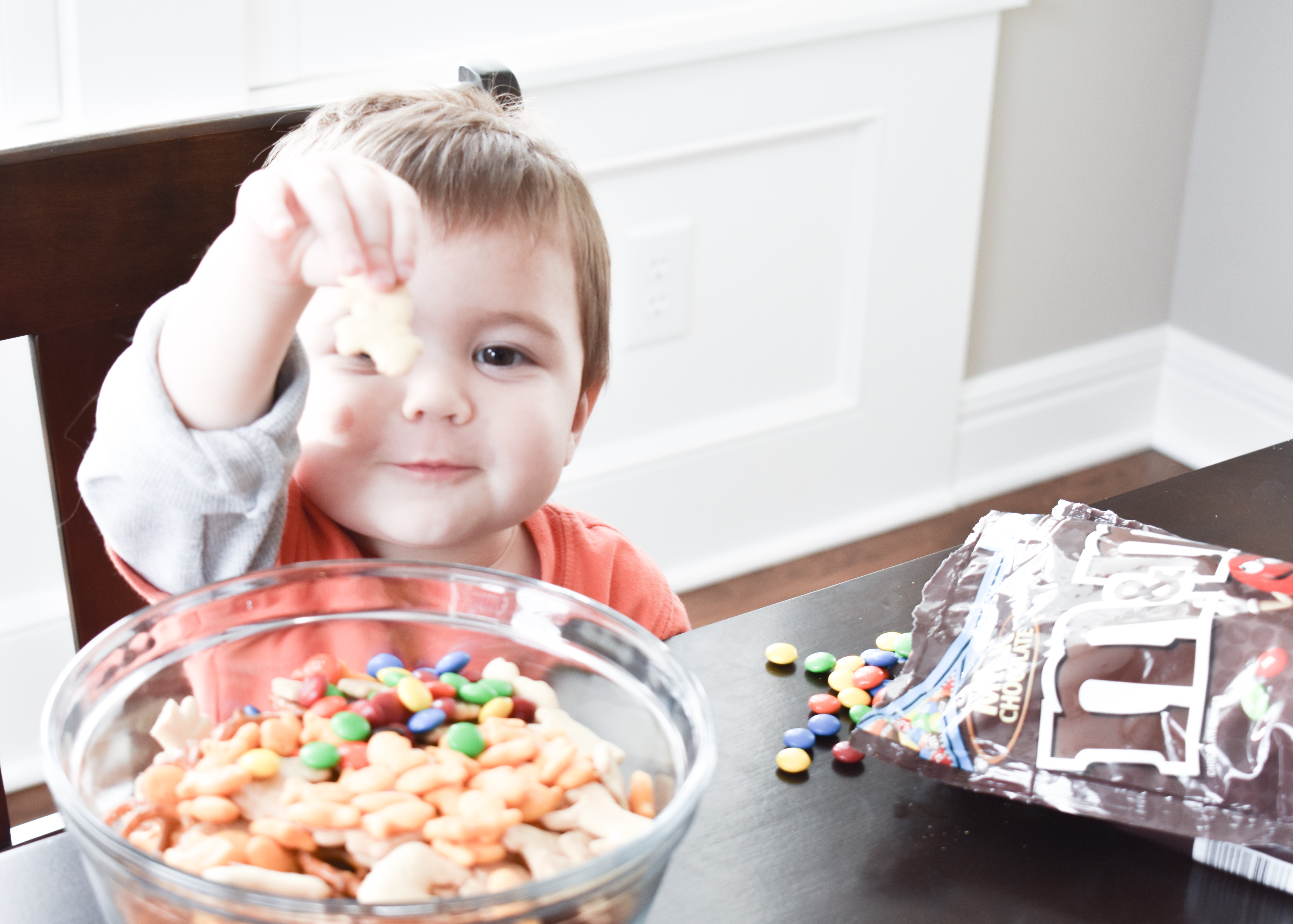 The M&Ms tend to sink to the bottom of the bowl. Once your little helper has added all of the ingredients, you'll need to help mix them up to get an even distribution. If your toddler is anything like mine, your most important task will be to keep a close eye on the ratio of M&Ms to other ingredients. If Colton had his way, the snack mix would be 90% M&Ms!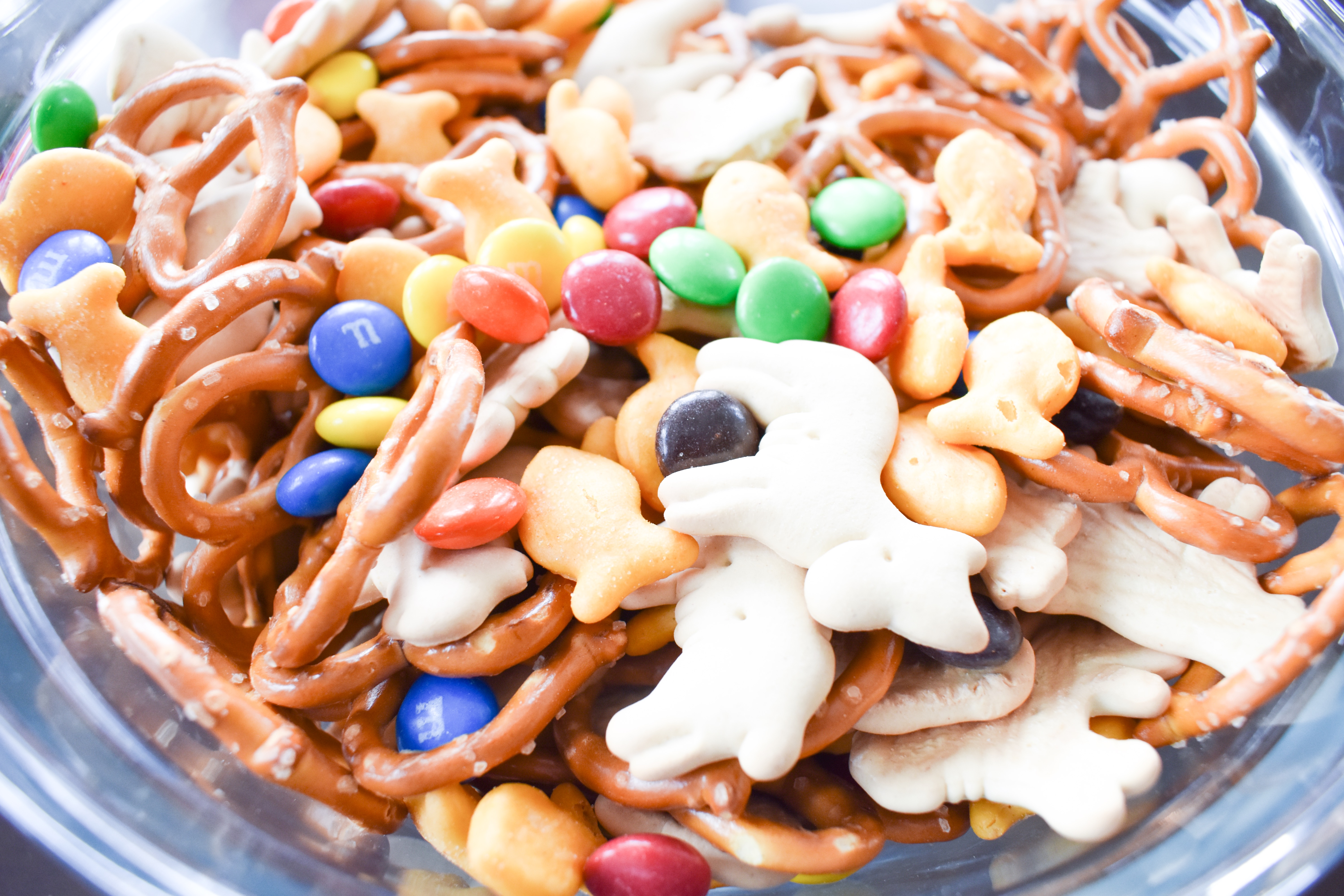 Once you've mixed up the ingredients, you're all done. Easiest "recipe" ever, right? That's my kind of cooking!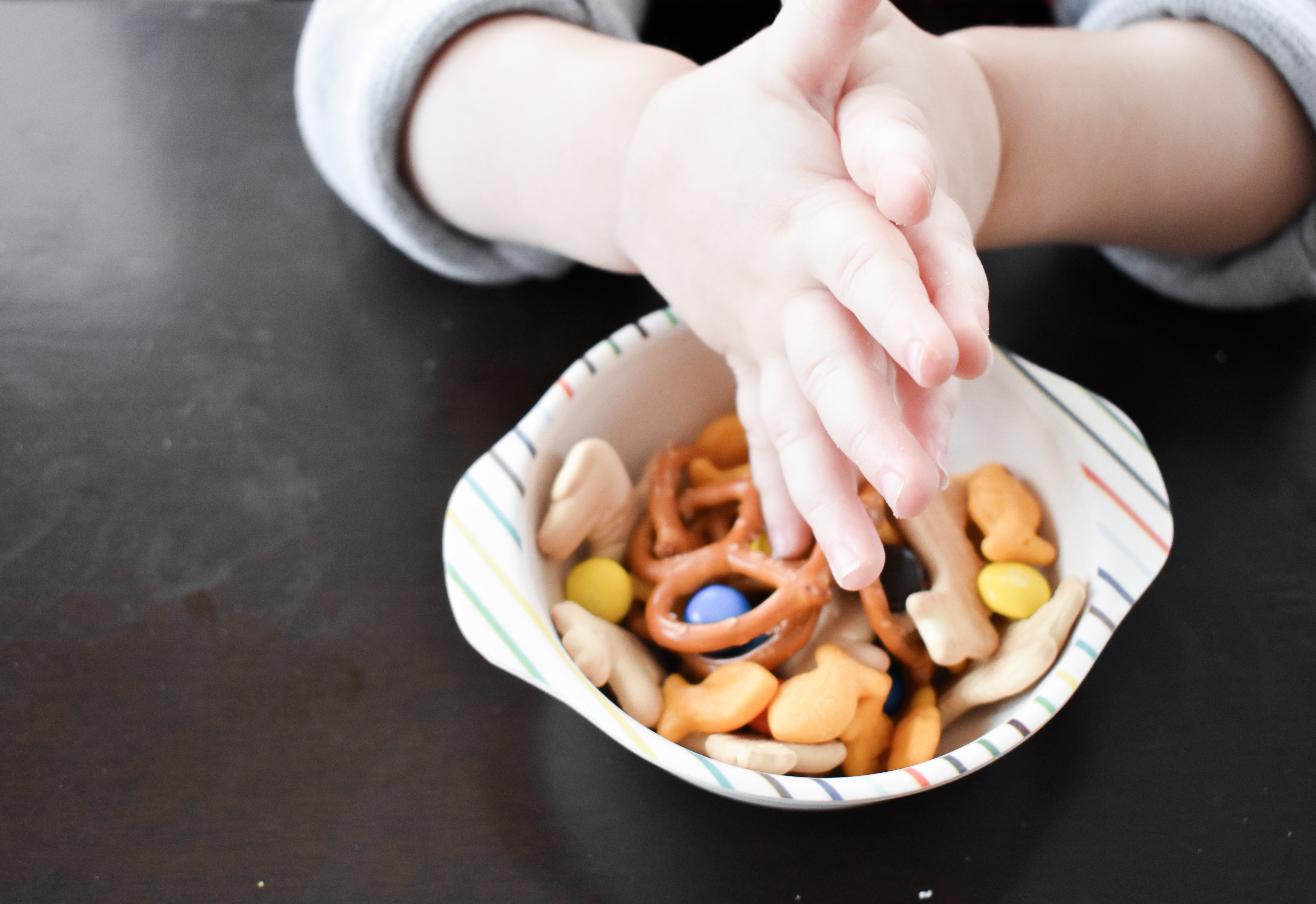 Colton always wants to sample his handiwork right away. Who can blame him?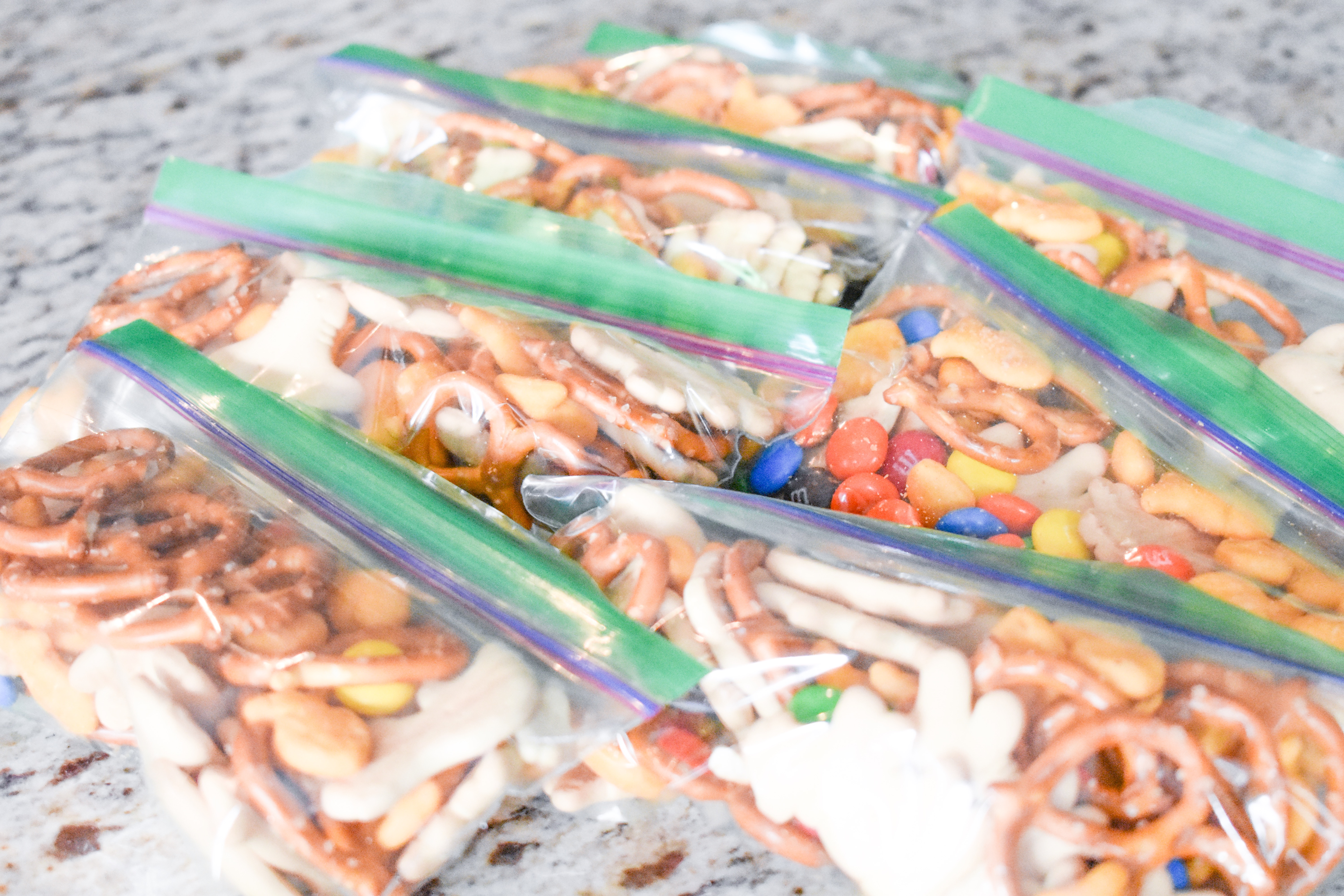 I usually divide our toddler snack mix into snack size baggies. This makes it super easy to throw a couple into my diaper bag and provide a yummy snack on the go. Colton knows that I always have snacks in my bag, because he'll start digging around in there when he's hungry. Okay, sometimes I do the same!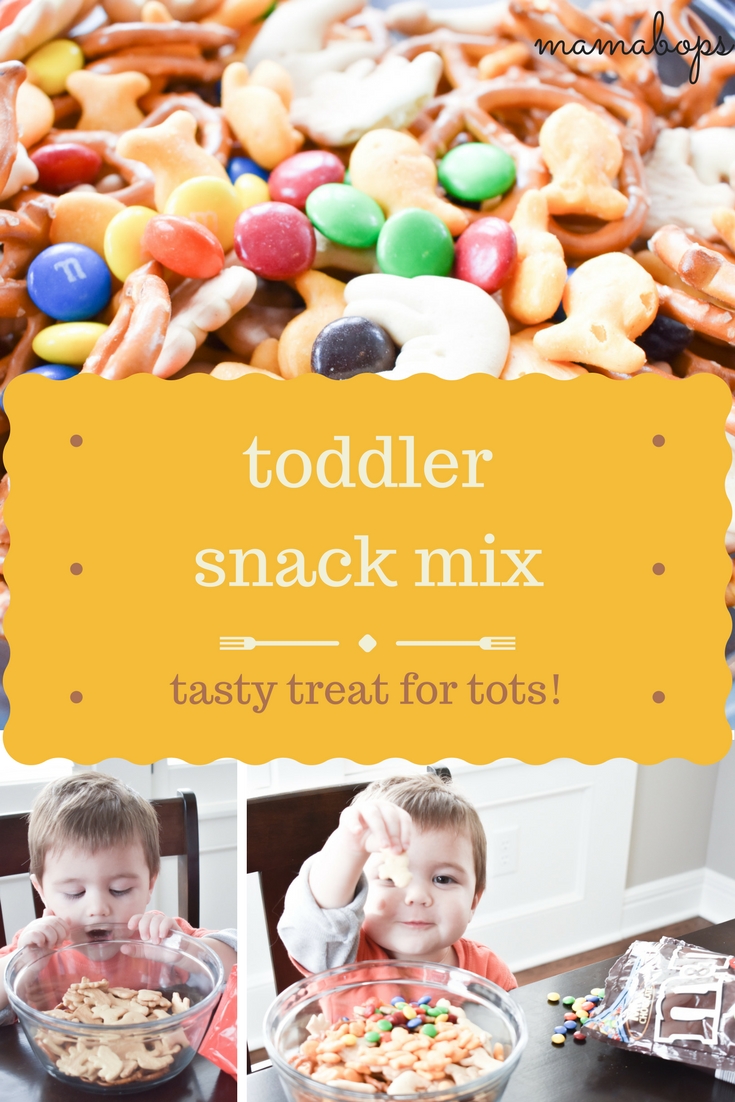 Don't forget to pin this toddler snack mix recipe for later!
Have you ever made toddler snack mix? What are your toddler's favorite ingredients?