This is your PSA that Christmas is 2 months away! That means it's time to start thinking about your 2023 holiday cards. This year, I planned ahead (for once) and have my holiday cards ready to go. I'm so excited to share them with you!
This post is sponsored by Sticker & Co. and contains commissionable links. Please see the Legal page for more info.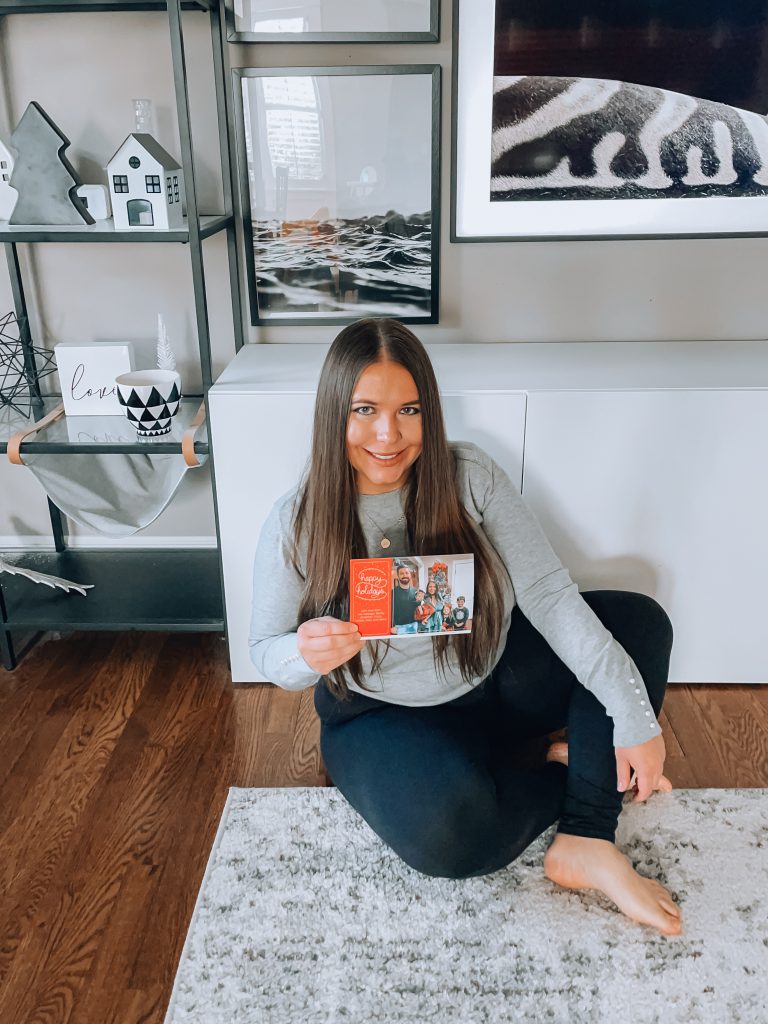 Our holiday cards for this year are from Sticker & Co. and they are the most unique holiday cards I've ever had! I loved the idea of these cards as soon as I saw them. They're a Christmas card and a sticker, all in one!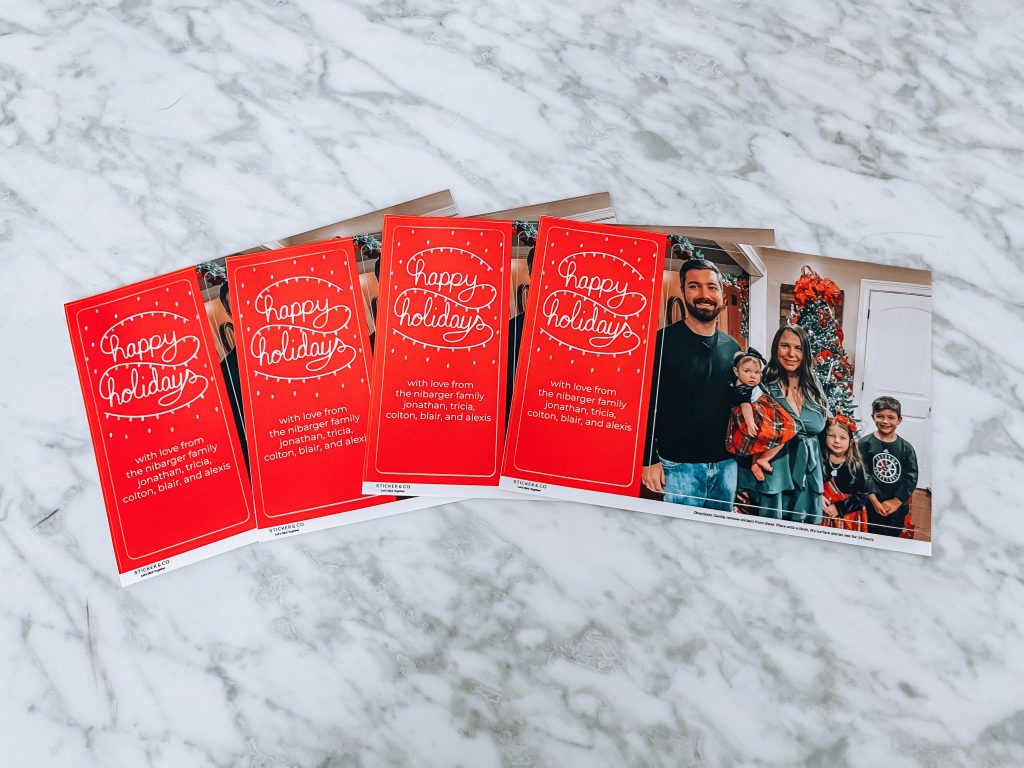 Here's what our cards look like. Of course, the recipient can choose to display them as is, just like any holiday card. However, these cards can also become a sticker!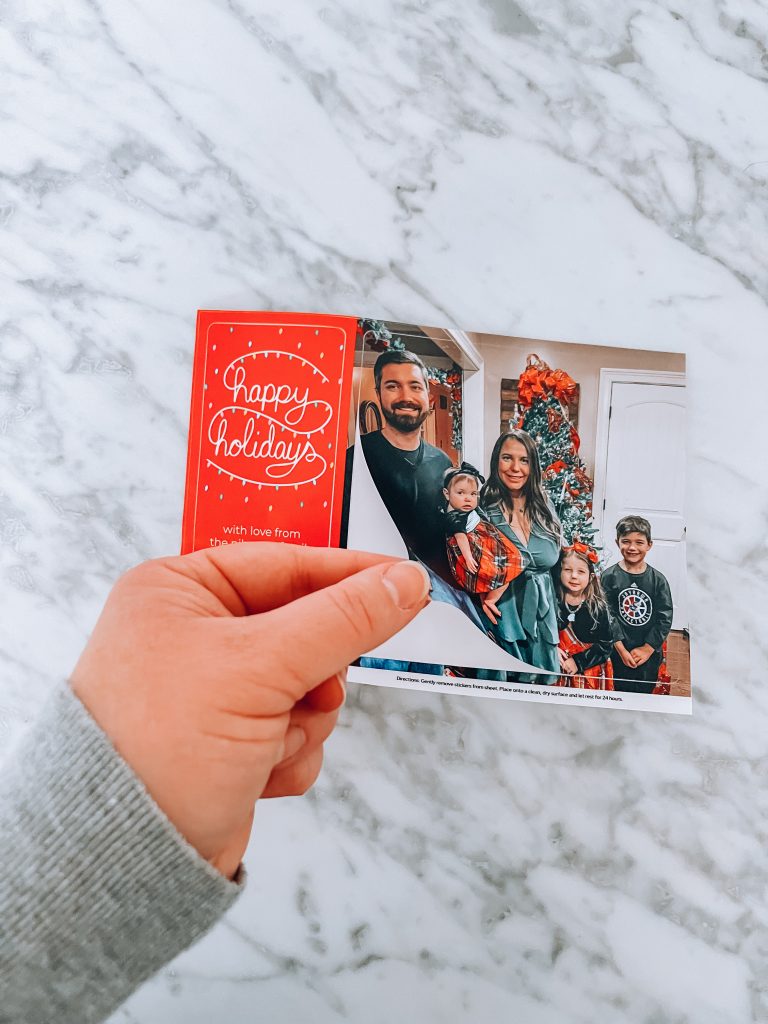 I absolutely love the card/sticker concept because I know how much our family members enjoy getting photos of the kids. This way, they can use the sticker feature to display the family photo all year long!
Sticker & Co. offers two varieties of stickers for the cards, so you can choose whichever works best for you and your recipients' needs. The first choice is a "wall decal," which is paint-safe and can be removed and repositioned. The second option is a "permanent sticker," which are waterproof, dishwasher safe, and have a matte-laminate finish.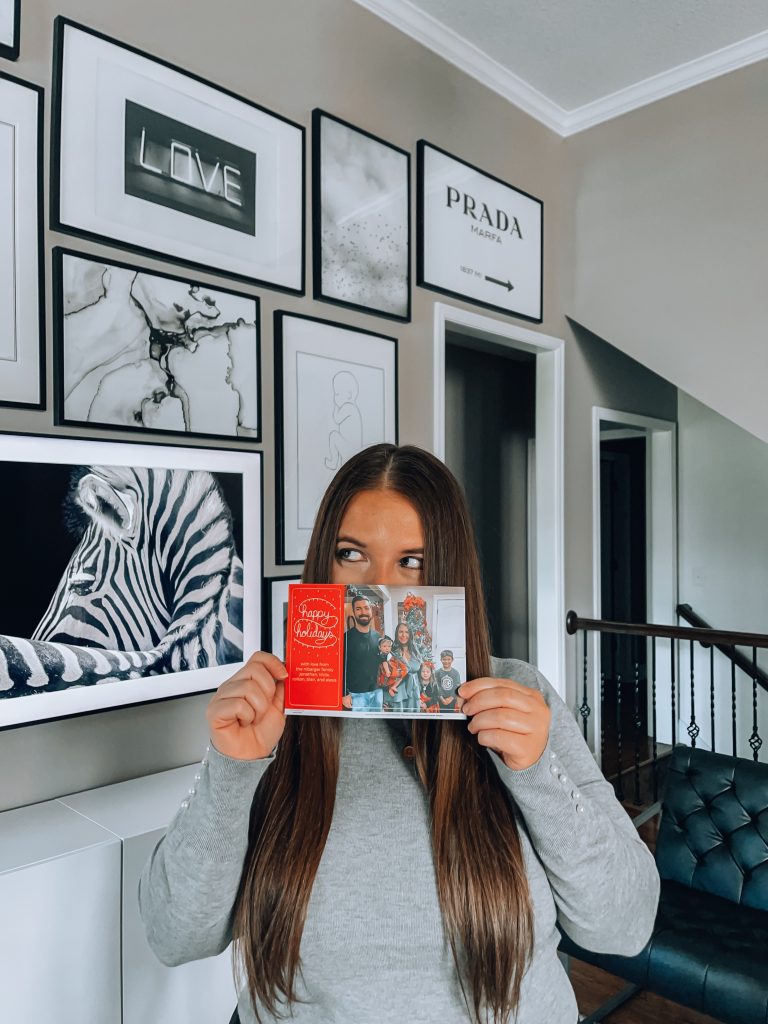 I chose the permanent sticker option for our Sticker & Co. holiday cards, and I'm very pleased with it. The quality is top-notch.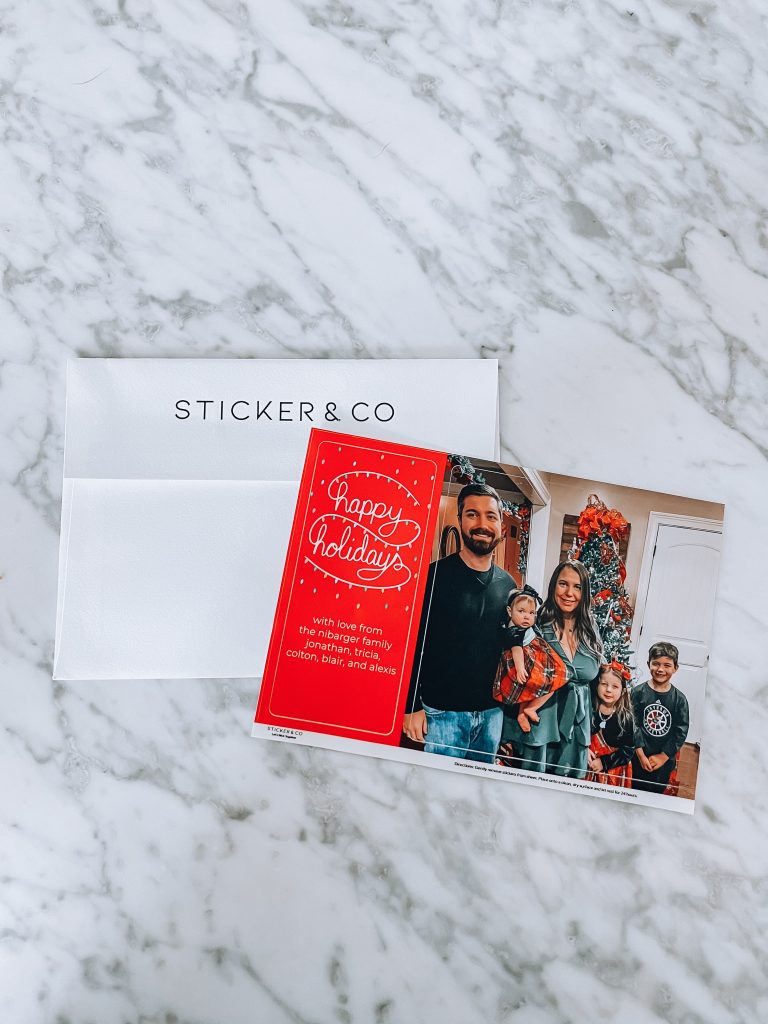 Sticker & Co. also sends nice, heavy envelopes for mailing your holiday cards. Overall, the quality of the entire package is great. I think it will make a great presentation to our recipients.
Did I mention they offer several different designs to choose from? You can check out all of the Sticker & Co. holiday card designs here.
If you want to re-create the design of our cards, here's what I selected:
Design: Happy Holidays Lights Sticker Greeting Card
Material: Permanent Sticker
Layout: Horizontal
Palette: Red
Each design allows you to choose from different color palettes, so you can match the aesthetic of the card to the colors in the photo you choose to upload.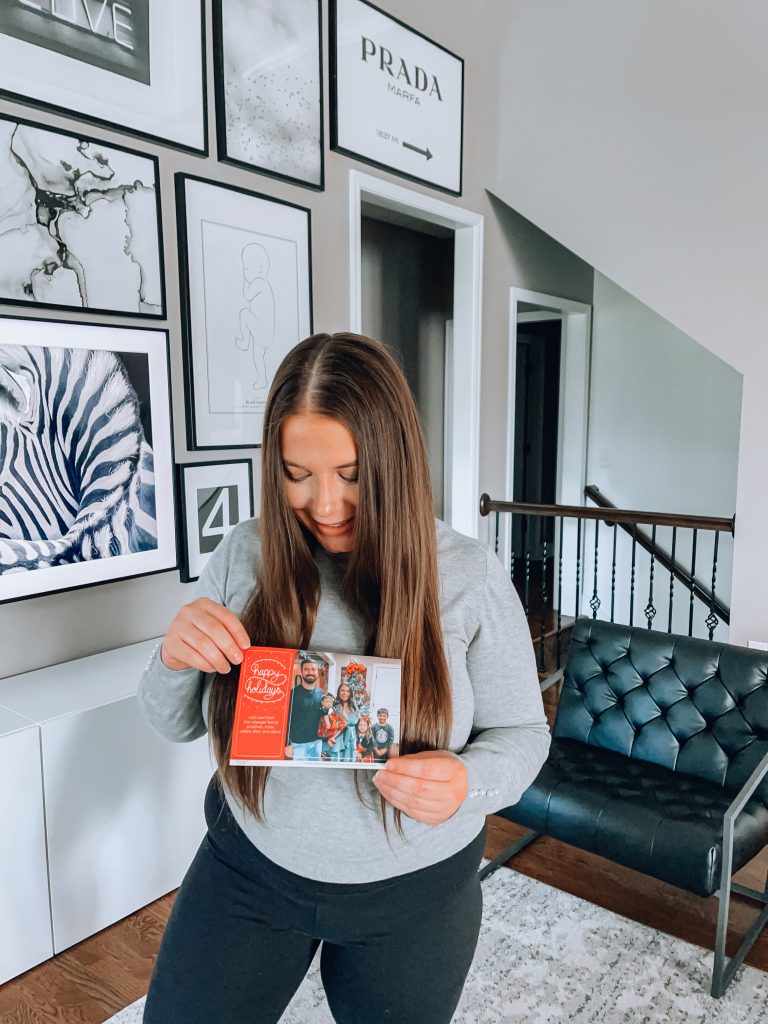 With Sticker & Co., you don't have to have a professional photo shoot to create a professional-looking holiday card! The system allows you to upload your own image, so you can choose any favorite photo in your camera roll that you like. One of my favorite tips for making a basic cell phone camera image look better is to add a preset to it in Lightroom. I have probably 100 different presets loaded on my phone that I use in a variety of different lighting situations! So, don't let a lack of professional photos stop you from creating an amazing holiday card this year!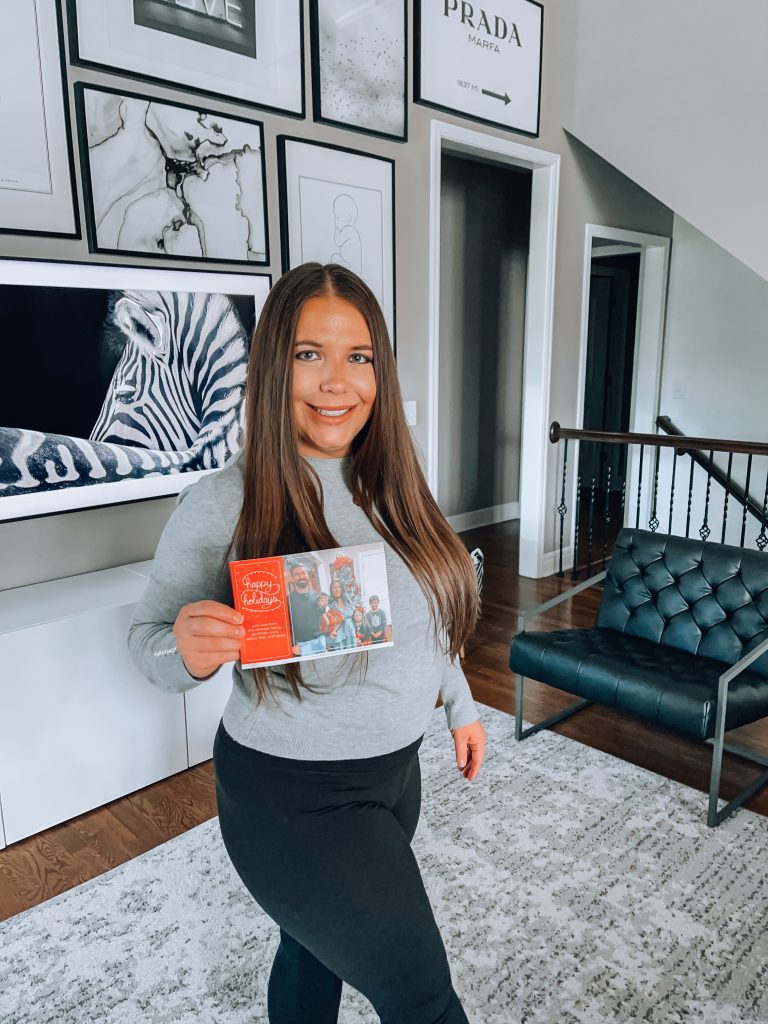 By the way, they don't just have holiday cards! Sticker & Co. has lots of great gift ideas that you can personalize right on their site–think custom pop sockets, photo walls, and more! Check out the entire variety of products here.
Plus, right now you can use Sticker & Co. coupon code EARLY20 to save 20% sitewide! It's the perfect time to get your holiday cards and personalized gifts ready to go under the tree. What are you waiting for? Create your own Sticker & Co. holiday cards today!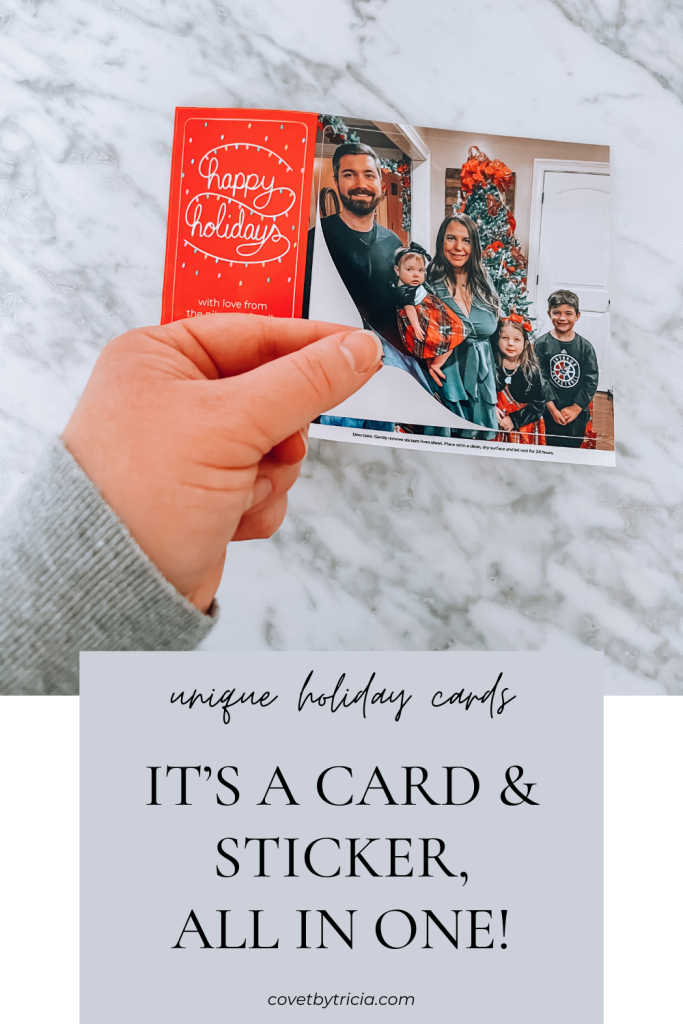 Pin this Sticker & Co. holiday cards review for later!
Read these next: