Bralettes are one of the hottest trends this season, and I love finding cute outfits to show them off. Today, I'm showing some of my favorite halter bralette outfit ideas. Read on to find out what to wear with a halter bralette…

This halter bralette outfit ideas post is sponsored by Nikkiaz.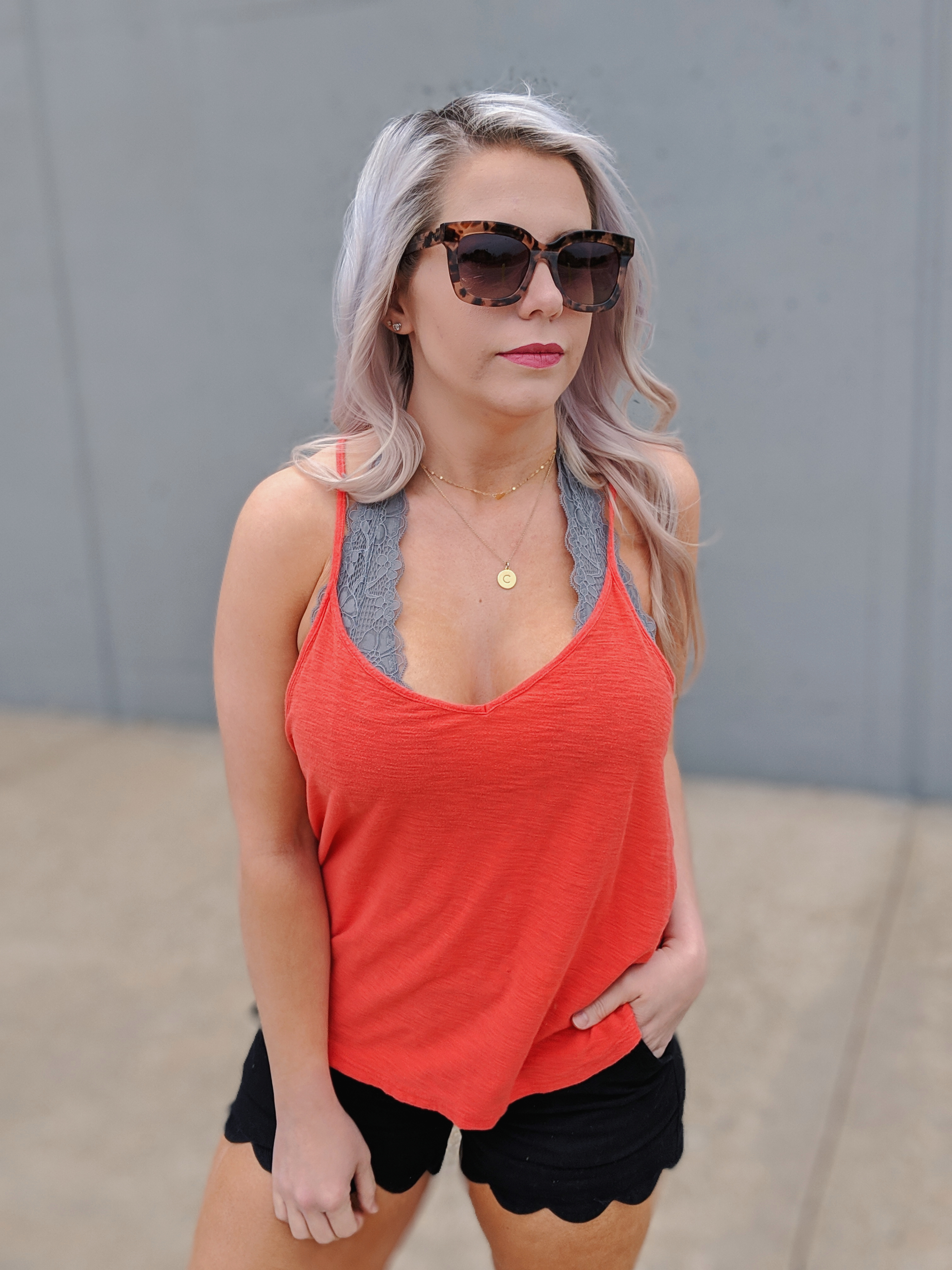 Shop this Halter Bralette Outfit: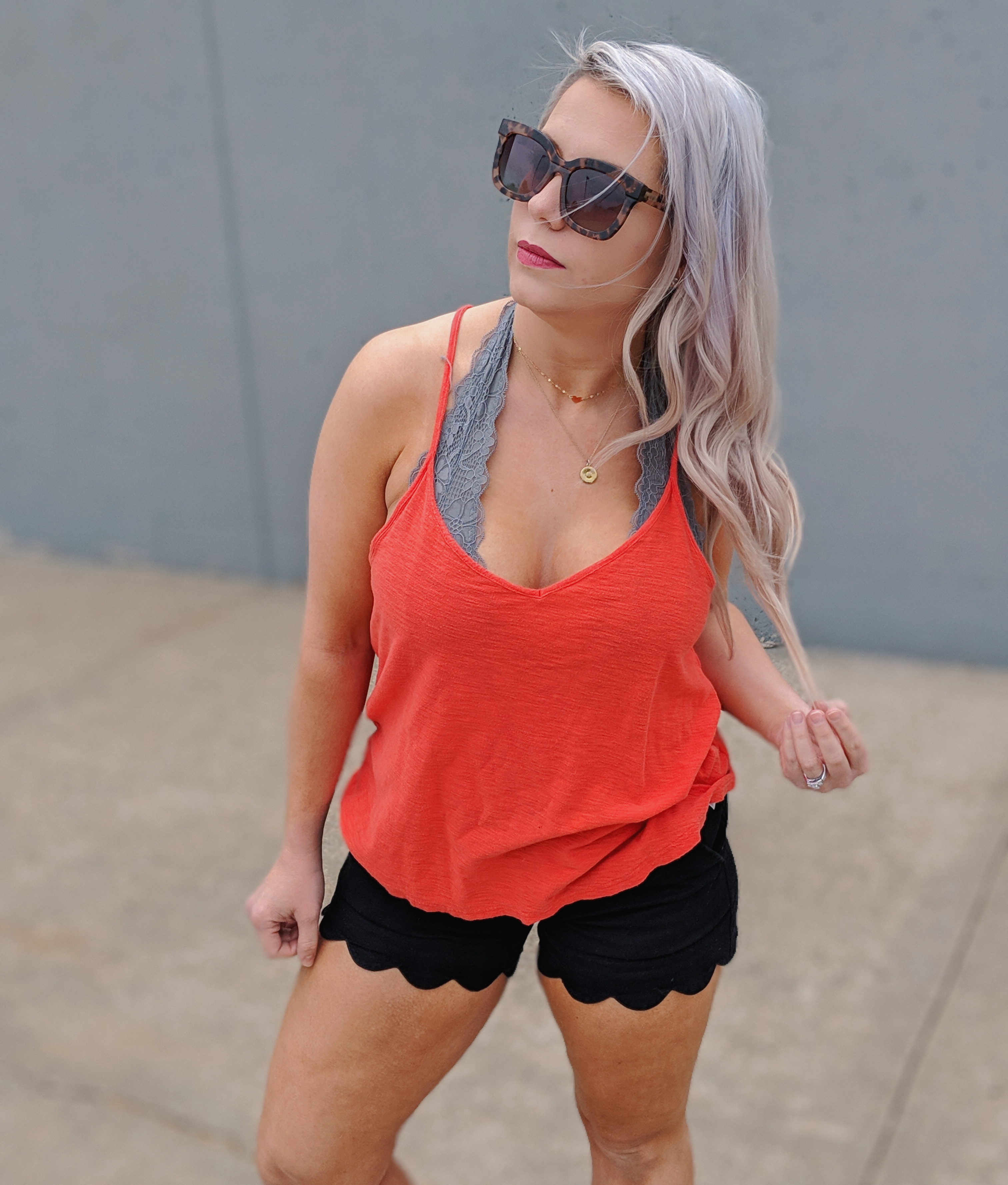 In the summer, one of my favorite ways to wear a halter bralette is under a loose tank. A tank with spaghetti straps works especially well for showing off a halter bralette.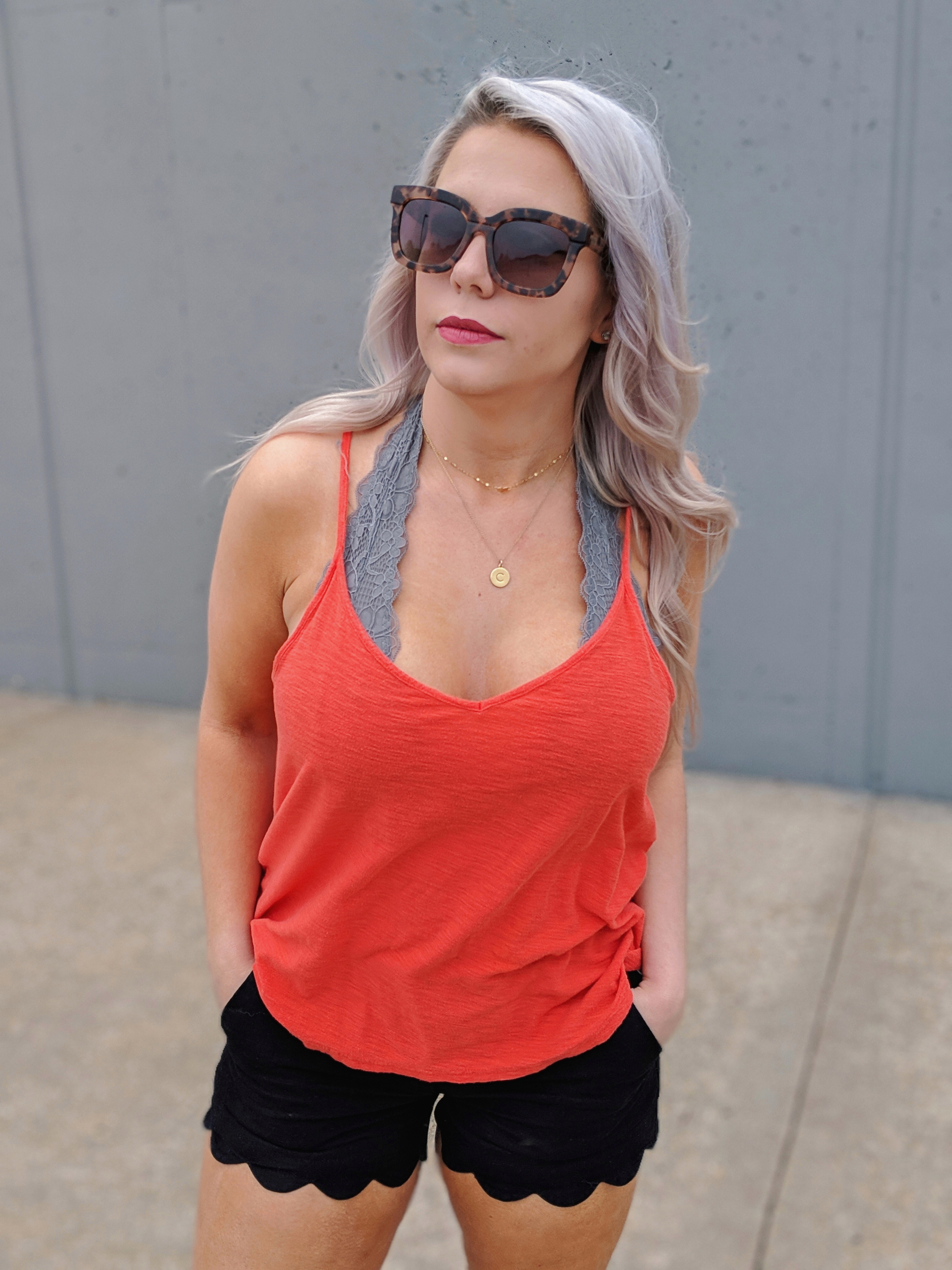 The halter bralette I'm wearing in this photo is this one from JOJOANS brand, available at Nikkiaz. It's available in several different colors–I chose grey because it will be so easy to match with different outfits.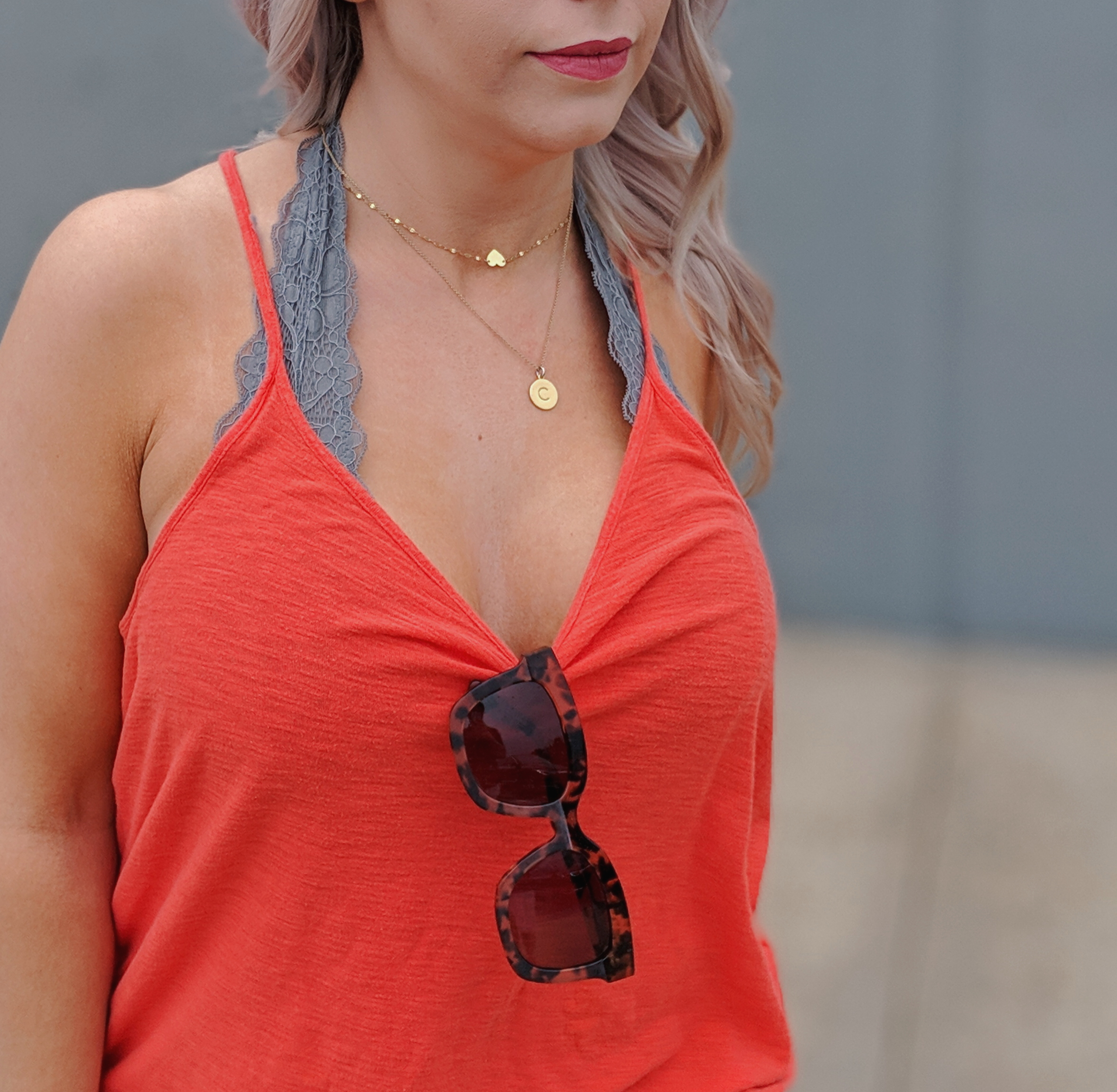 I love the delicate lace details. So pretty and feminine!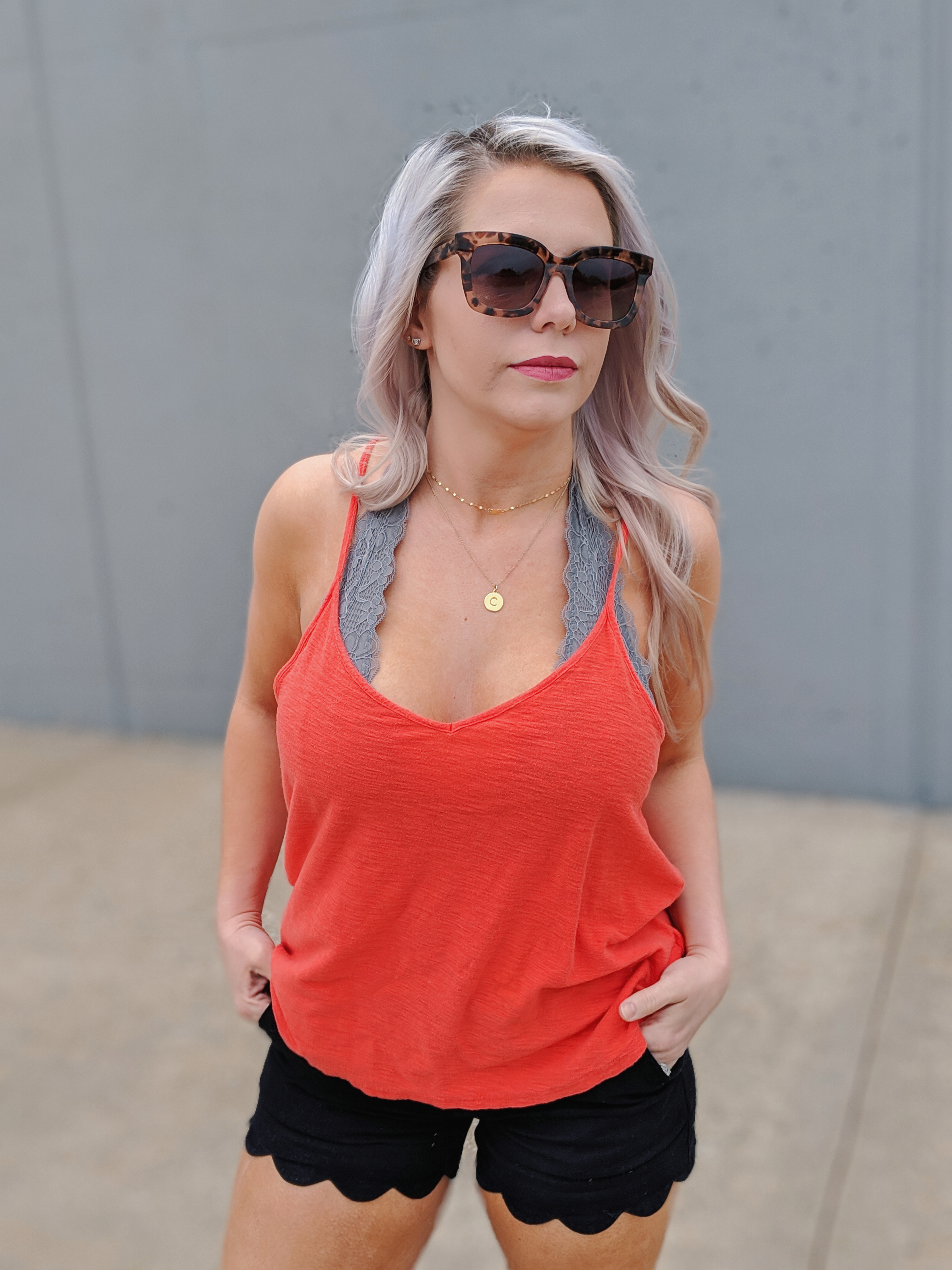 Layering necklaces are a great accessory to pair with halter bralettes. Keep the necklaces dainty to coordinate with the feminine details of the bralette.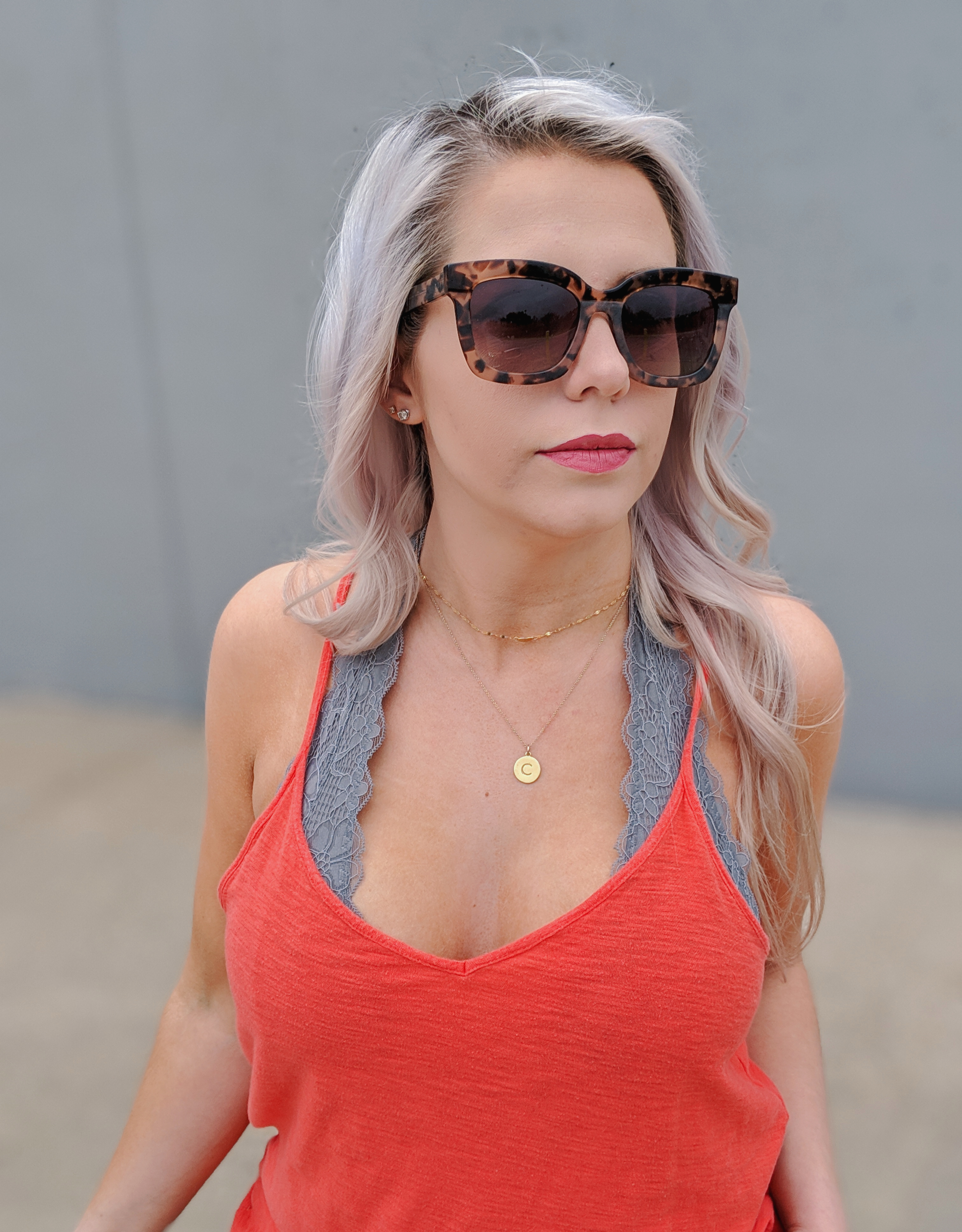 A delicate lace bralette under a loose tank is a perfect effortless summer look.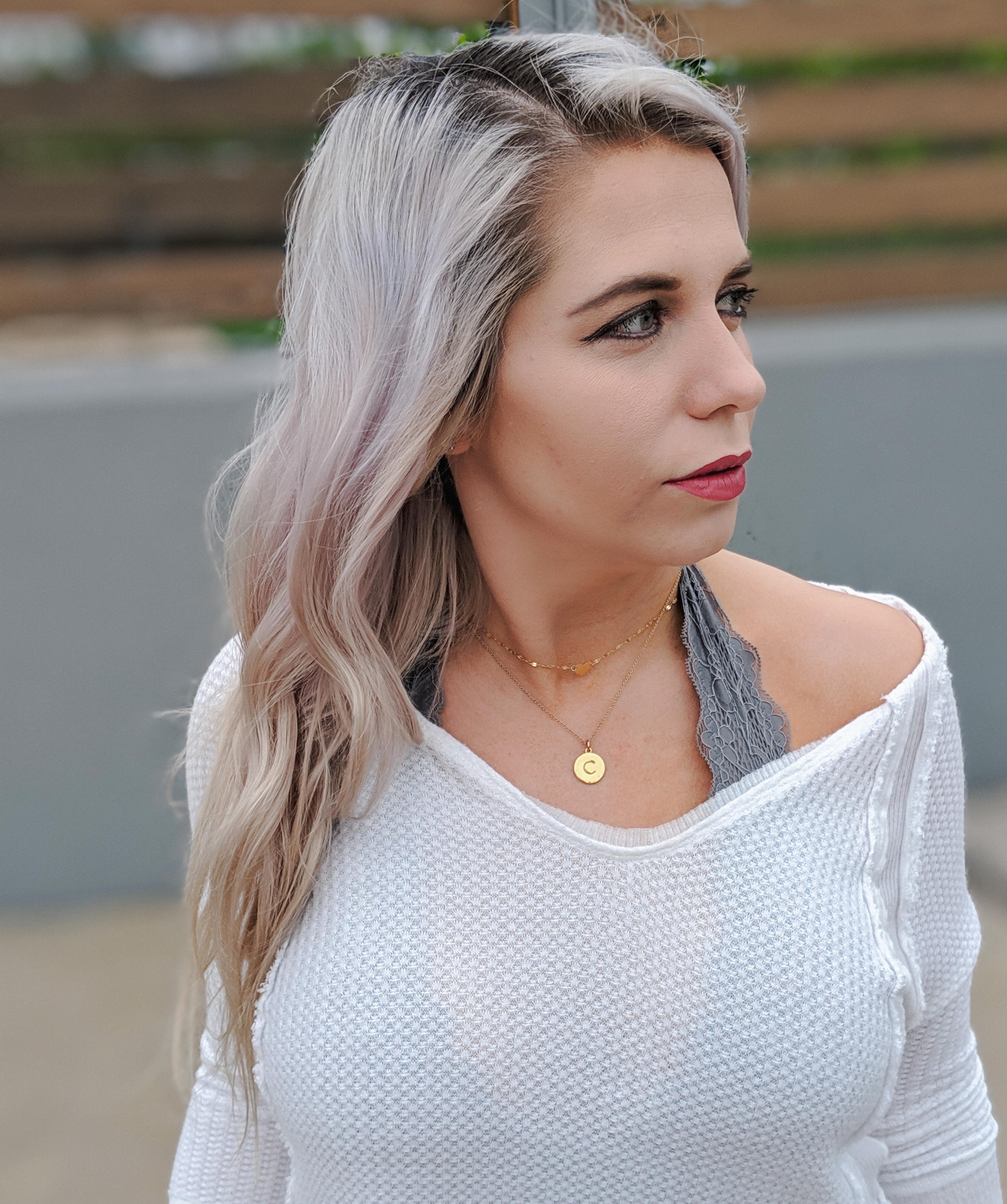 When the weather cools down, you can still show off a halter bralette. The key is to look for sweaters and blouses with large, stretchy openings at the neck, which allow the bralette to peek through. This is one of my favorite tops to wear with a bralette–it's super soft, and the material and length are perfect for layering.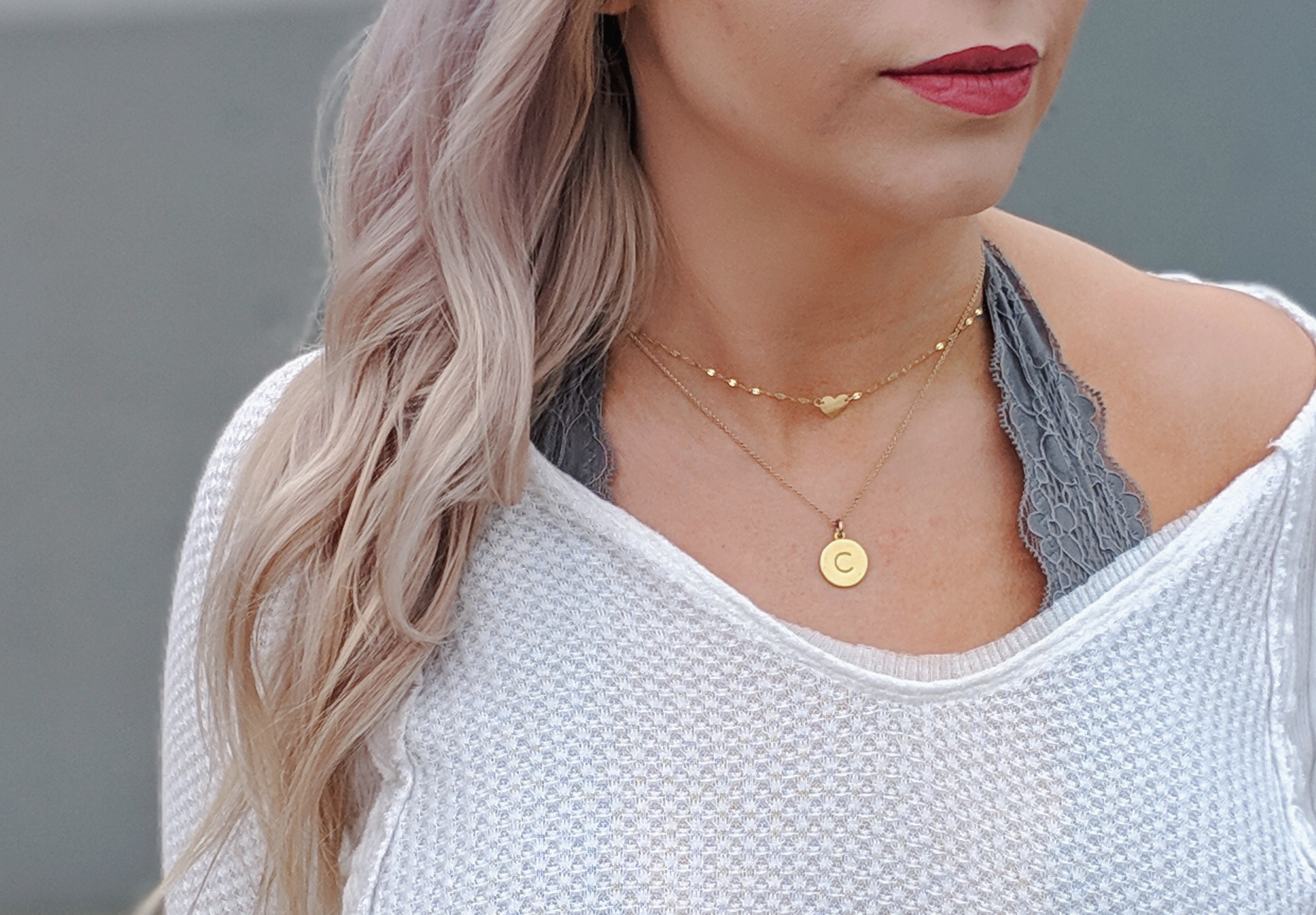 This lace halter bralette is a favorite because it has actual bra clasps in the back [see the listing for photos], which allows more customization for band size than most other bralettes [which typically only have elastic]. The clasps are especially nice if you have a smaller band size and larger bust, because you can make the band small enough for your needs while still having enough coverage in the cup. I'm so glad brands are making more bralettes for large busts so everyone can get in on this bralette trend!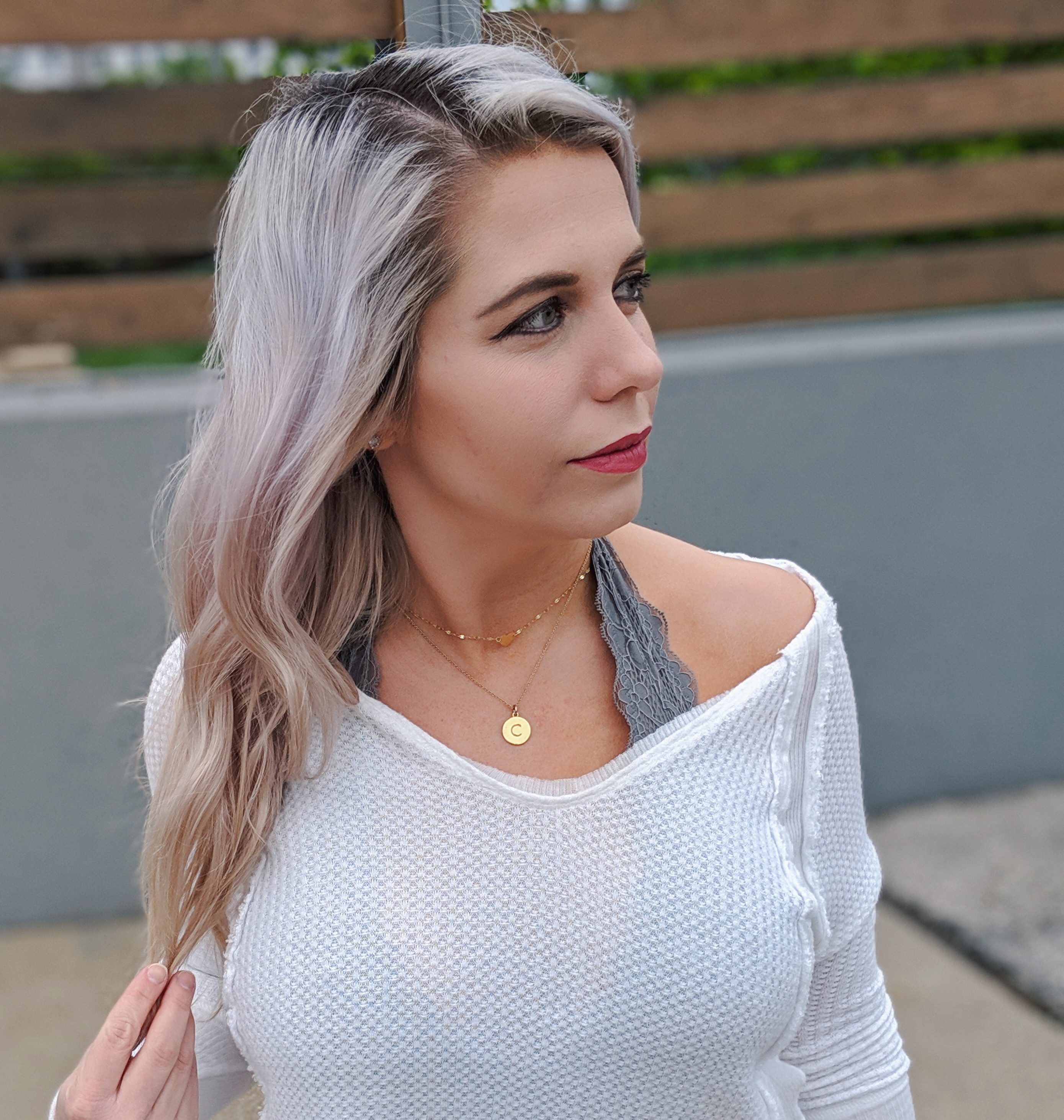 You could also throw a jacket or vest on over this look for cooler weather.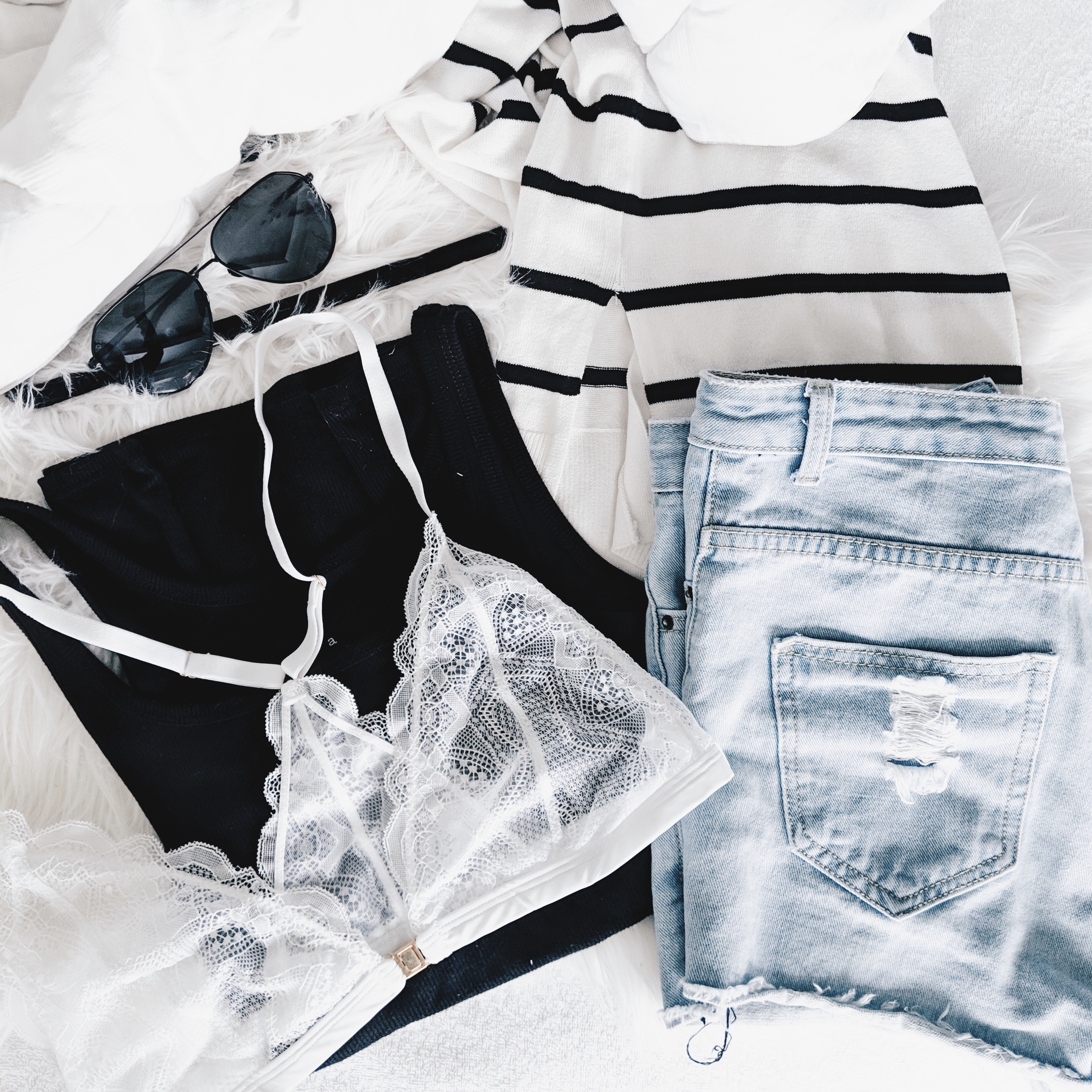 Shop this Bralette Outfit:

This flatlay features another gorgeous bralette from JOJOANS. I love the racerback and, of course, the elegant lace makes me feel so pretty.
I hope this post helped with some halter bralette outfit ideas for you! I'd love to see your own halter bralette outfits, so tag me on Instagram @covetbytricia when you share your looks!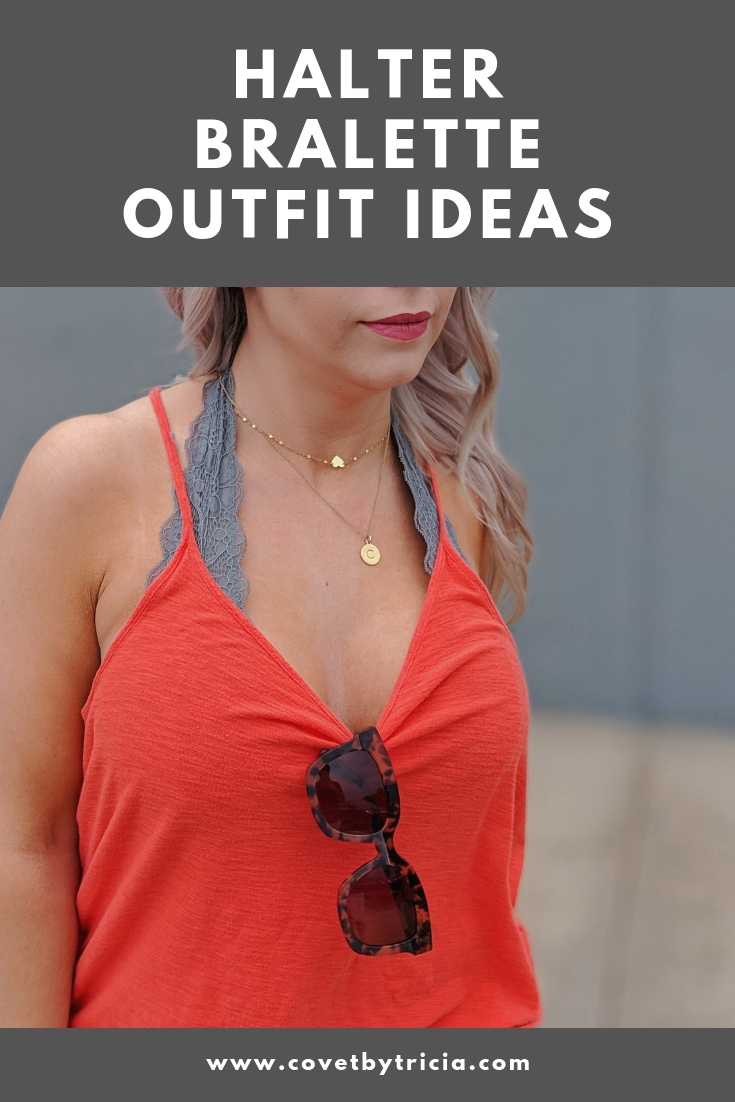 More outfit inspo: