Writing my Chicago travel posts makes me wonder how we fit all of these activities into just 2 days! The trip was a whirlwind, but lots of fun. One of the kids' favorite activities was Winter Wonderfest at Navy Pier. There was so much to do and–most importantly–it was indoors! Here are a few photos I snapped from our visit to Winter Wonderfest Navy Pier.
This post is sponsored by Navy Pier and contains commissionable links.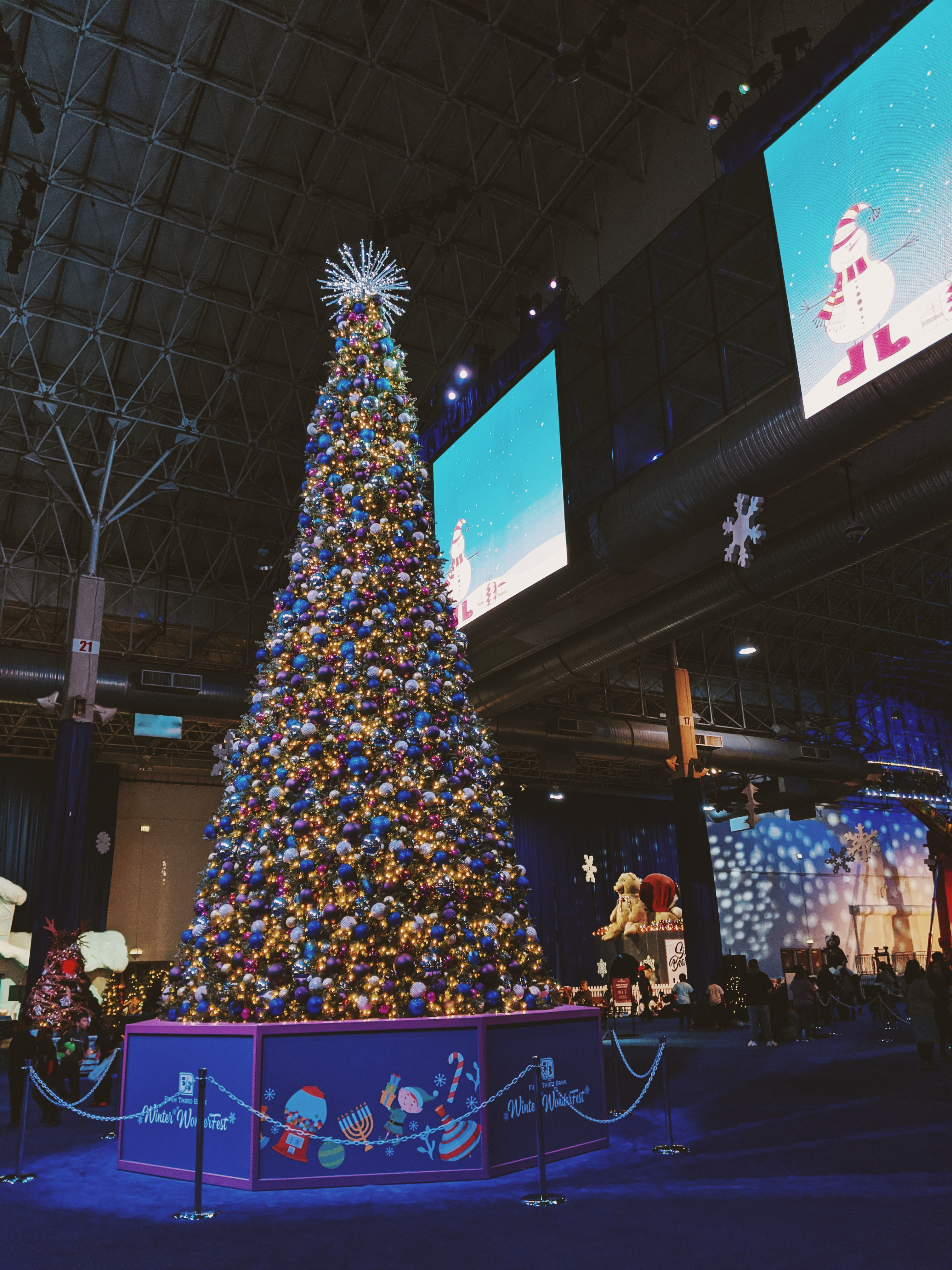 Navy Pier is a must-visit attraction no matter what time of year you're in Chicago. And if you're looking for Chicago holiday events, Navy Pier has one of the city's best!
Winter Wonderfest has 28 different stations of carnival rides, bounce houses, photo ops, mini golf, ice skating, and more. Plenty to keep your entire family entertained for hours.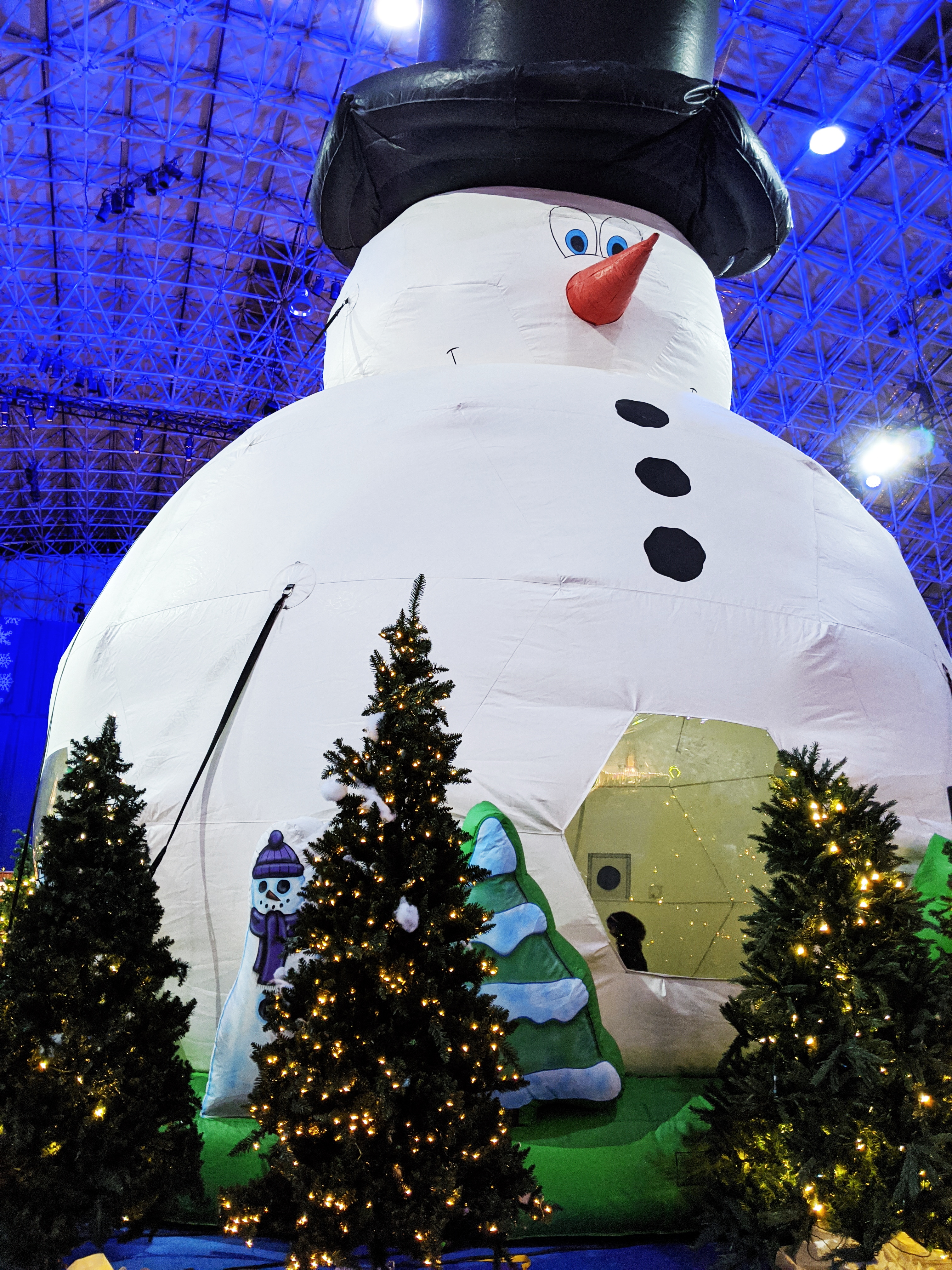 This snowman was the biggest bounce house I've ever seen!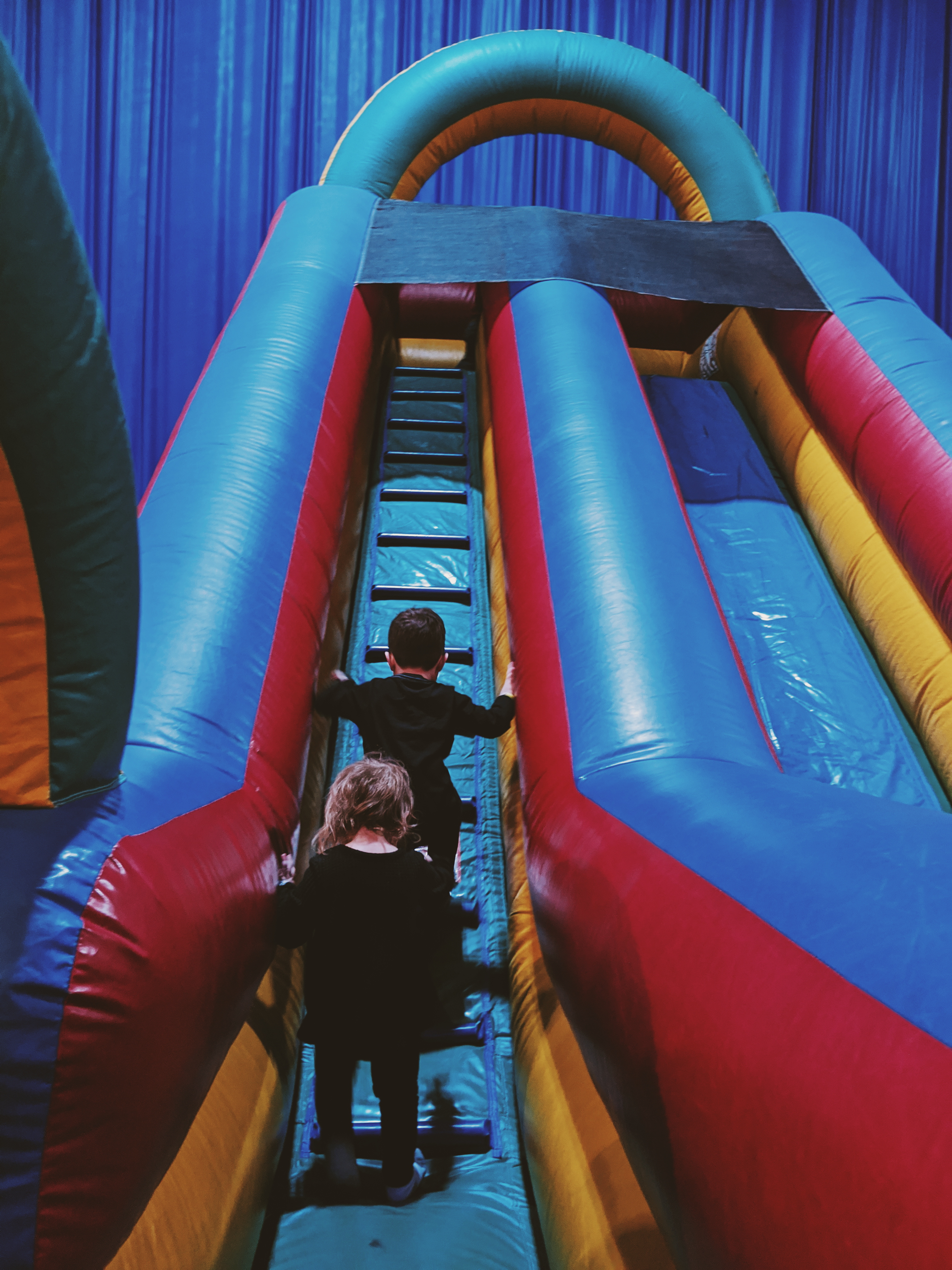 My kiddos spent most of their time in the "Jingle Jym Jr." area, which featured smaller attractions for those 46″ and shorter. I appreciated that there was a special area designated for little ones.
They also enjoyed riding the Arctic Express Train. Jon and I were even able to ride with them. I'm sure the 4 of us crammed in one of those tiny kids train cars was a sight! We also rode the Kringle Carousel with them.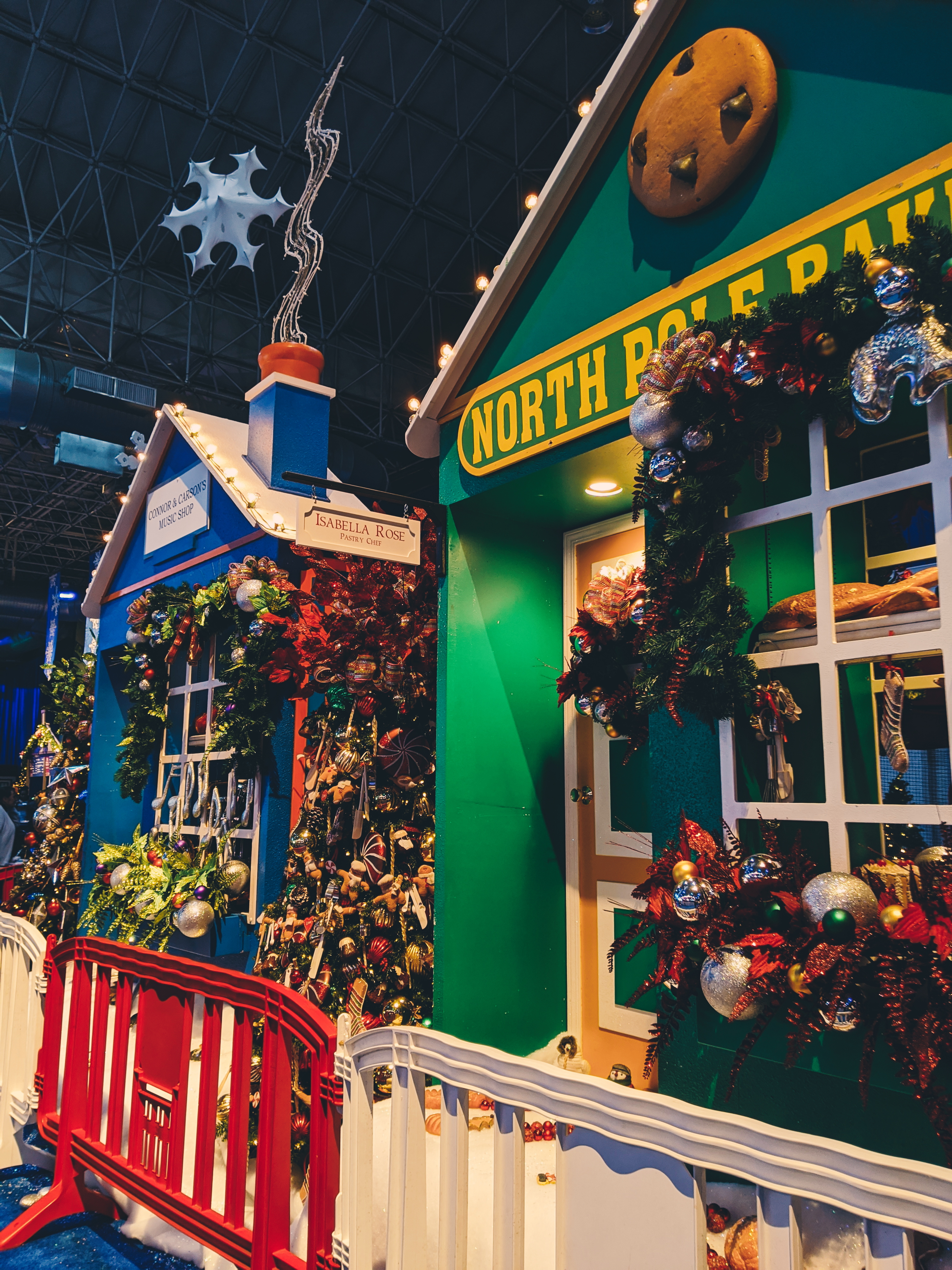 Unfortunately, I wasn't able to capture a lot of photos, but that's because we were having so much fun! Winter Wonderfest is huge [as in 170,000 square feet huge], and I was chasing my kids all over the place. We didn't have a stroller because we were Uber-ing around the city, and a lot of Ubers aren't large enough to accommodate 4 people + a stroller. At least they got their energy out! But I did tell my husband I'm never going on a trip without our double stroller again.
Speaking of, if you're going to Uber to Winter Wonderfest, ask your driver to drop off and pick up at the back drop-off for Navy Pier. Our first driver dropped us off at the front of the Pier and yeah, that was a trek.
You can use my code trician363ue to get discounts on your first Uber rides, too. We always Uber when we visit large cities because I hate having to get my car from the hotel then have to find parking at my destination. So much easier to have someone else driving!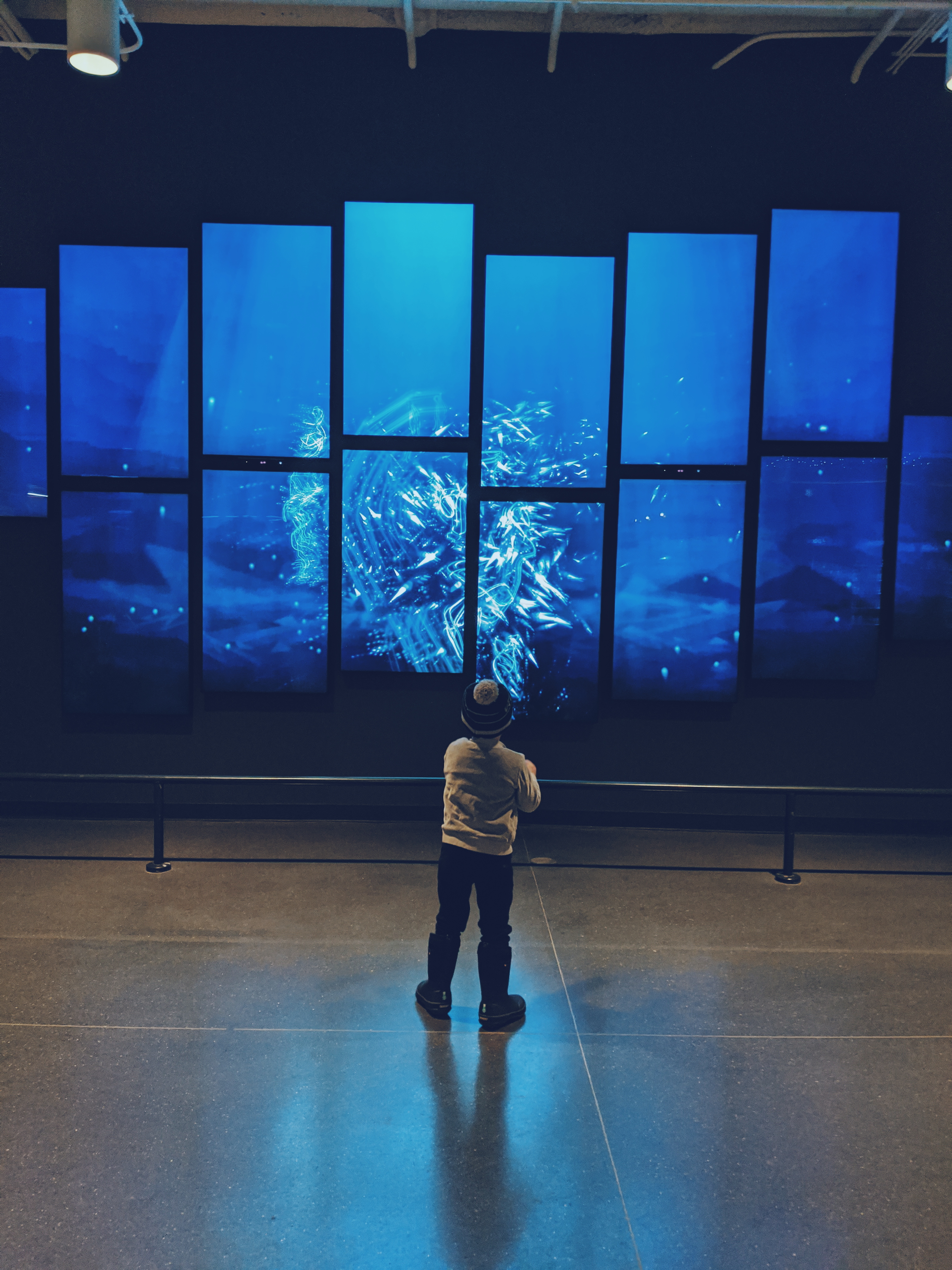 Another tip for Winter Wonderfest–definitely buy your tickets ahead online! You can actually get a discount for doing so, plus the line to buy tickets in person was quite long.
Head to Navy Pier's website for more info regarding dates, times, and tickets. There's still time to catch Winter Wonderfest before it closes for the season on January 12, 2020. If you miss it this year, bookmark this page for next year and make it an annual tradition! We were there for a couple hours and barely scratched the surface of activities.
Heading to Chicago soon? Here's one of my favorite sites to score discounted hotel rates! Compare here, too!
Stay in touch by following me on Instagram! Shop my best deals + outfits for the whole family on my LIKEtoKNOW.it, and follow along on Facebook, Twitter, and Pinterest!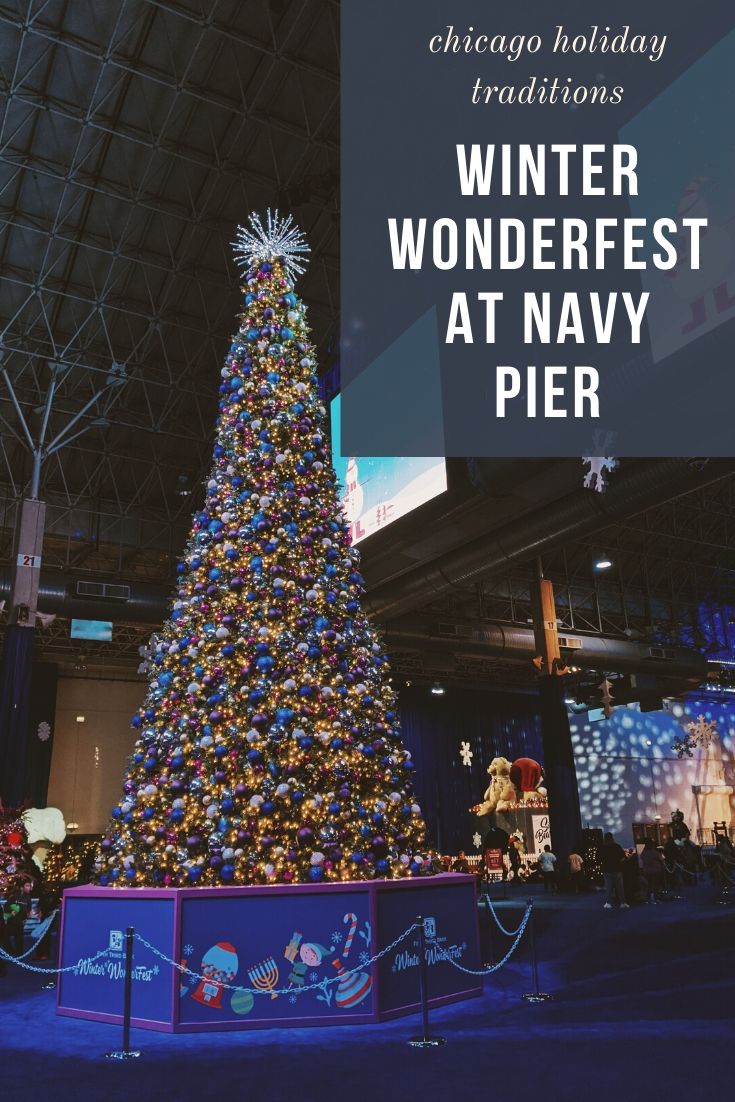 Pin this information on Winter Wonderfest Navy Pier for later!
Read these next: