Is it even a trip to Chicago if you don't eat deep dish pizza?! Seriously, one of my bucket list items is trying all the famous Chicago deep dish pizza places. We made our first visit to Lou Malnati's on this trip, so today I'm sharing our Lou Malnati's Review!
This post is sponsored by Lou Malnati's.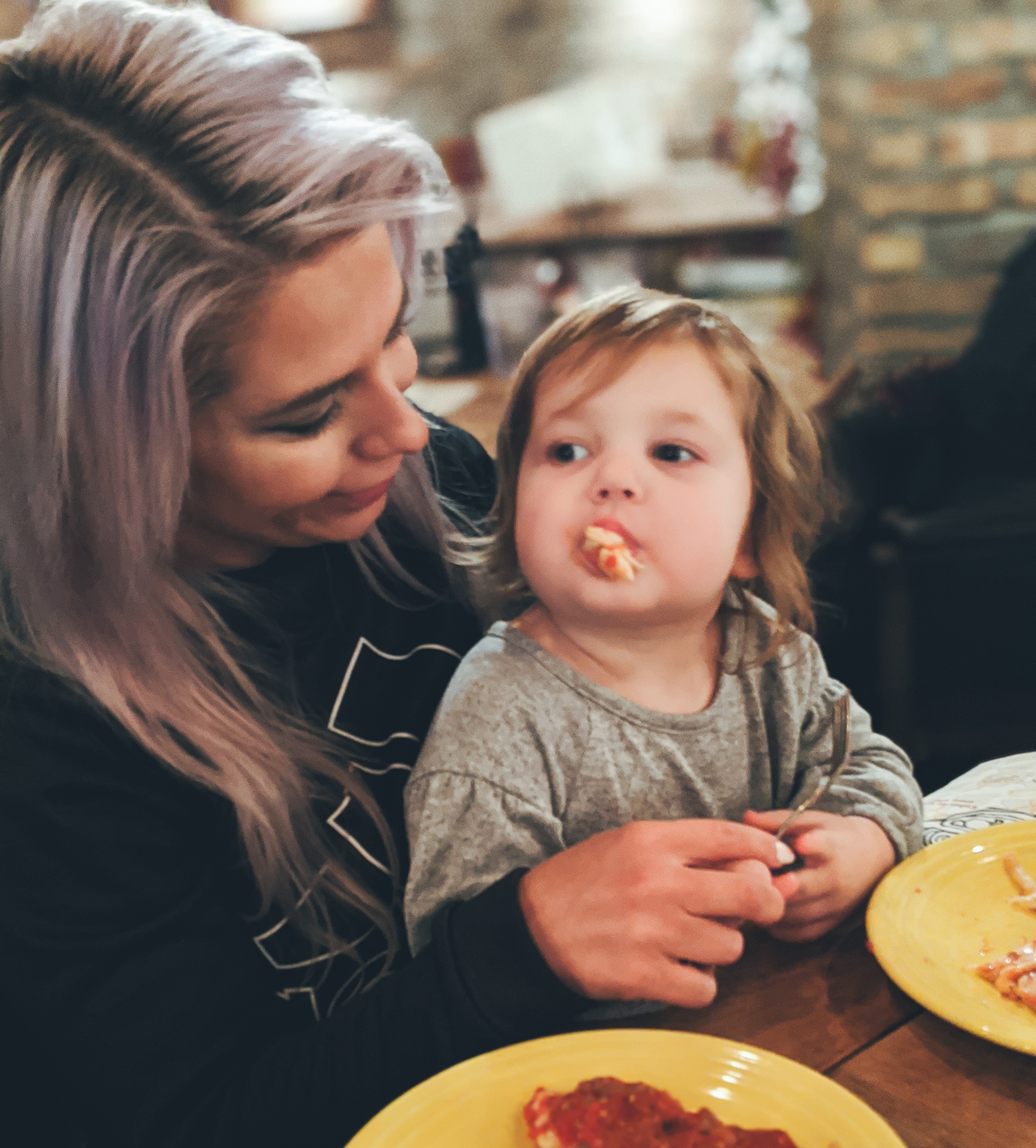 Blair loved deep dish, just like her mama.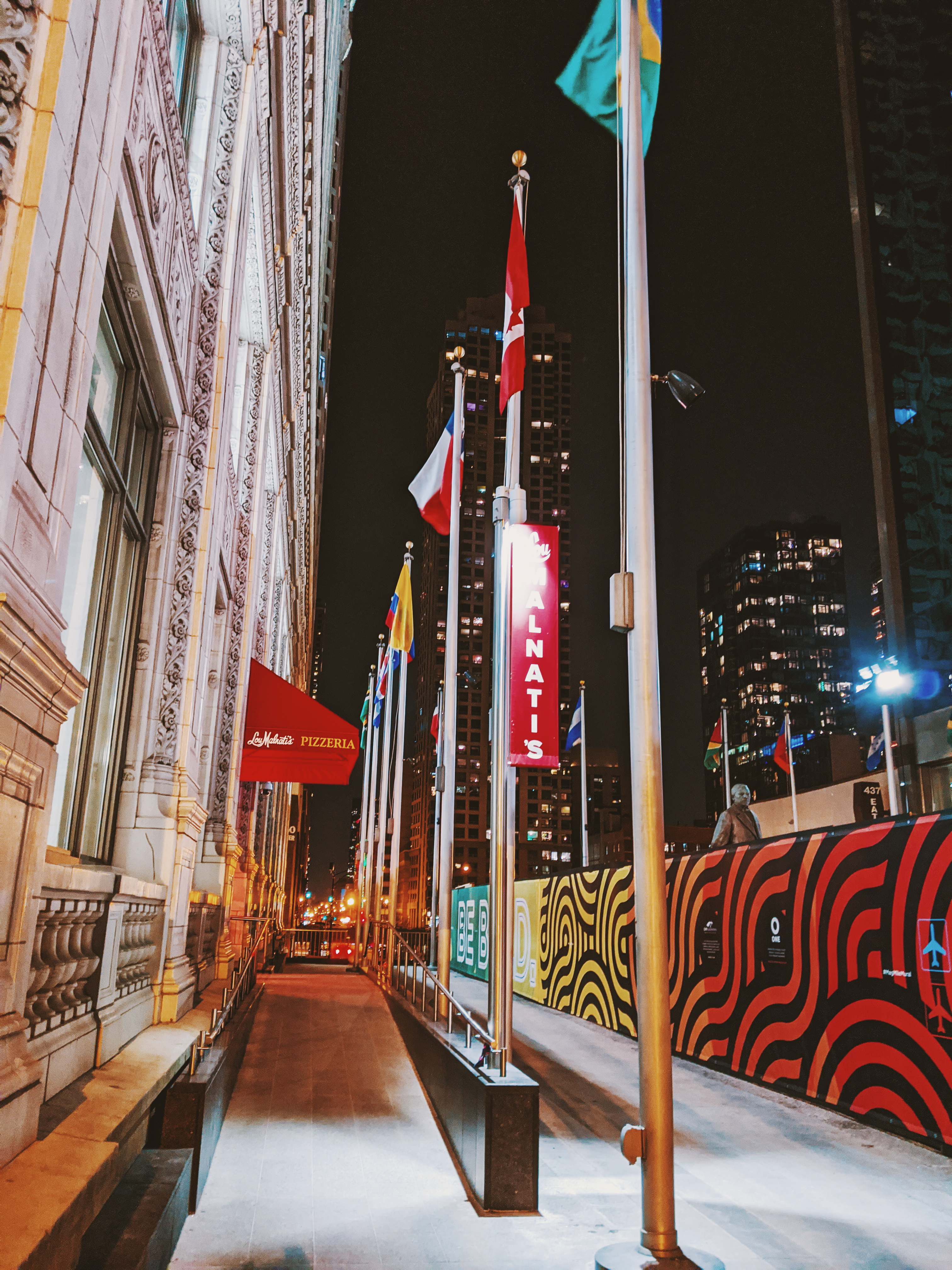 We visited the Michigan Ave. Lou Malnati's, which has only been open a couple months. [For reference, the address is 410 Michigan Ave.]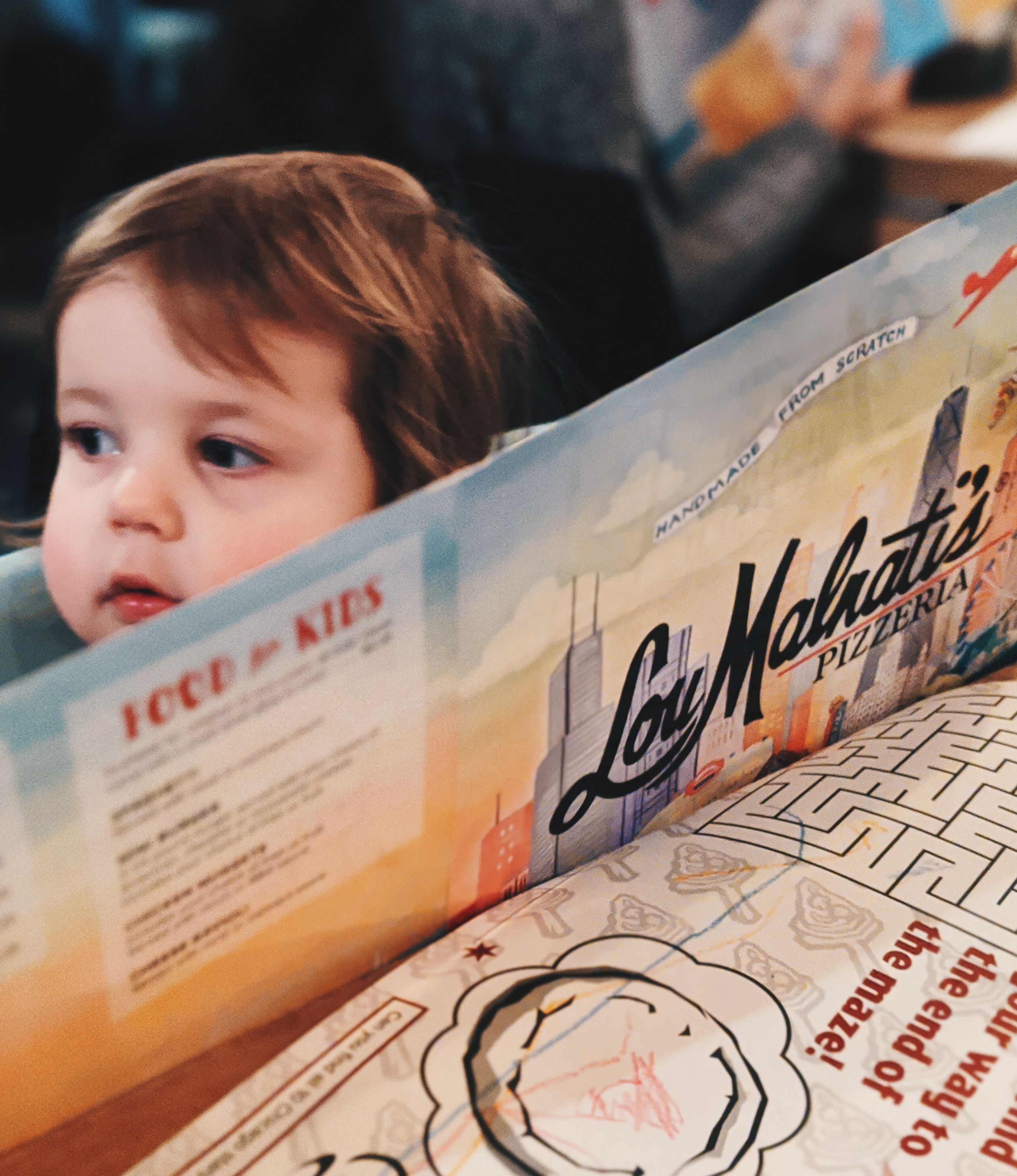 Blair got right to work checking out the menu! Although they were crowded, the restaurant is spacious and we were seated quickly. They had kids menus and crayons for the kids, which were welcome distractions. If you've never had Chicago deep dish before, know that it takes awhile to cook. [But trust that it is worth the wait.]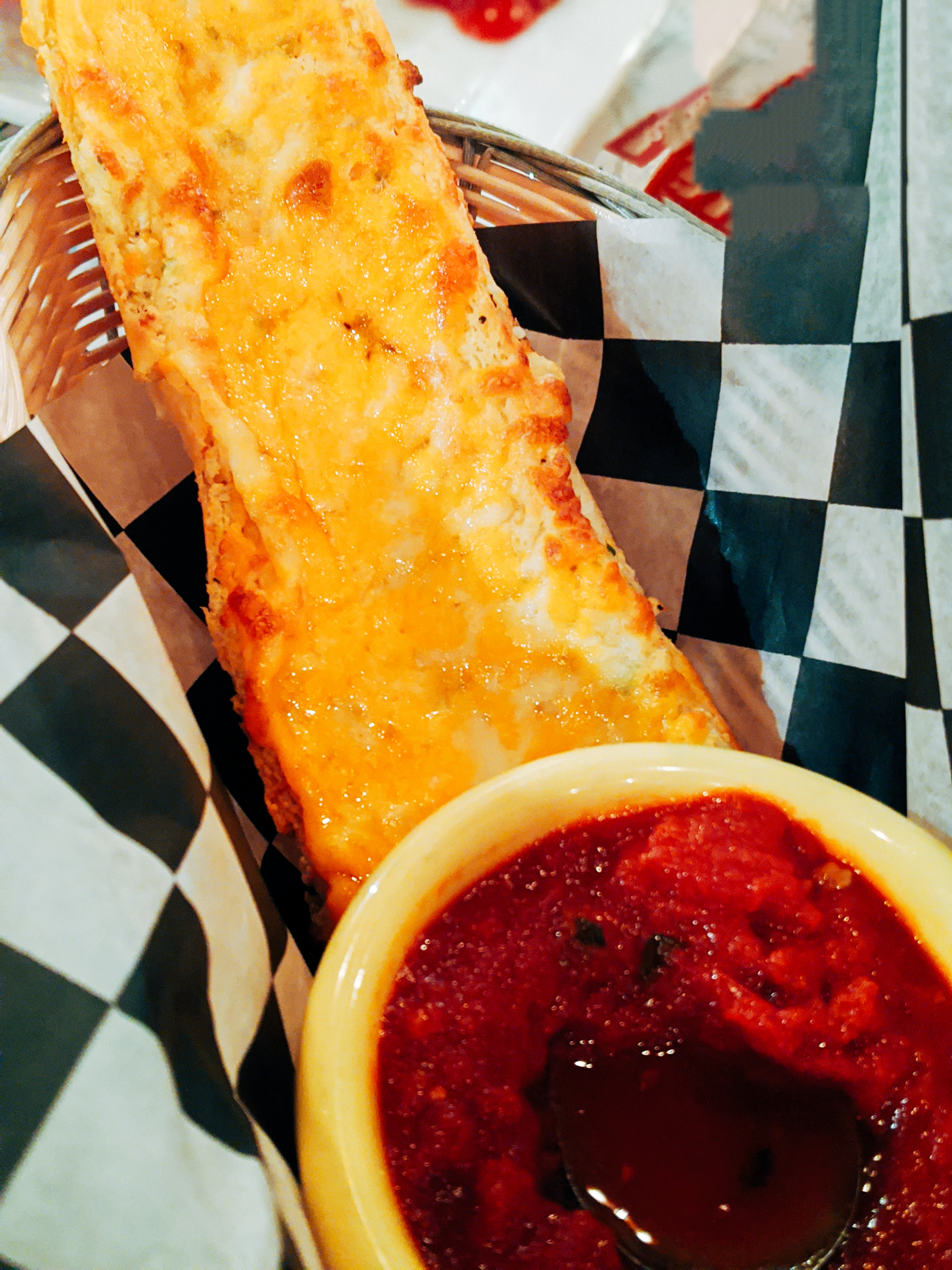 While we waited for the pizza, we had some Three Cheese Bread as an appetizer. All 4 of us enjoyed it!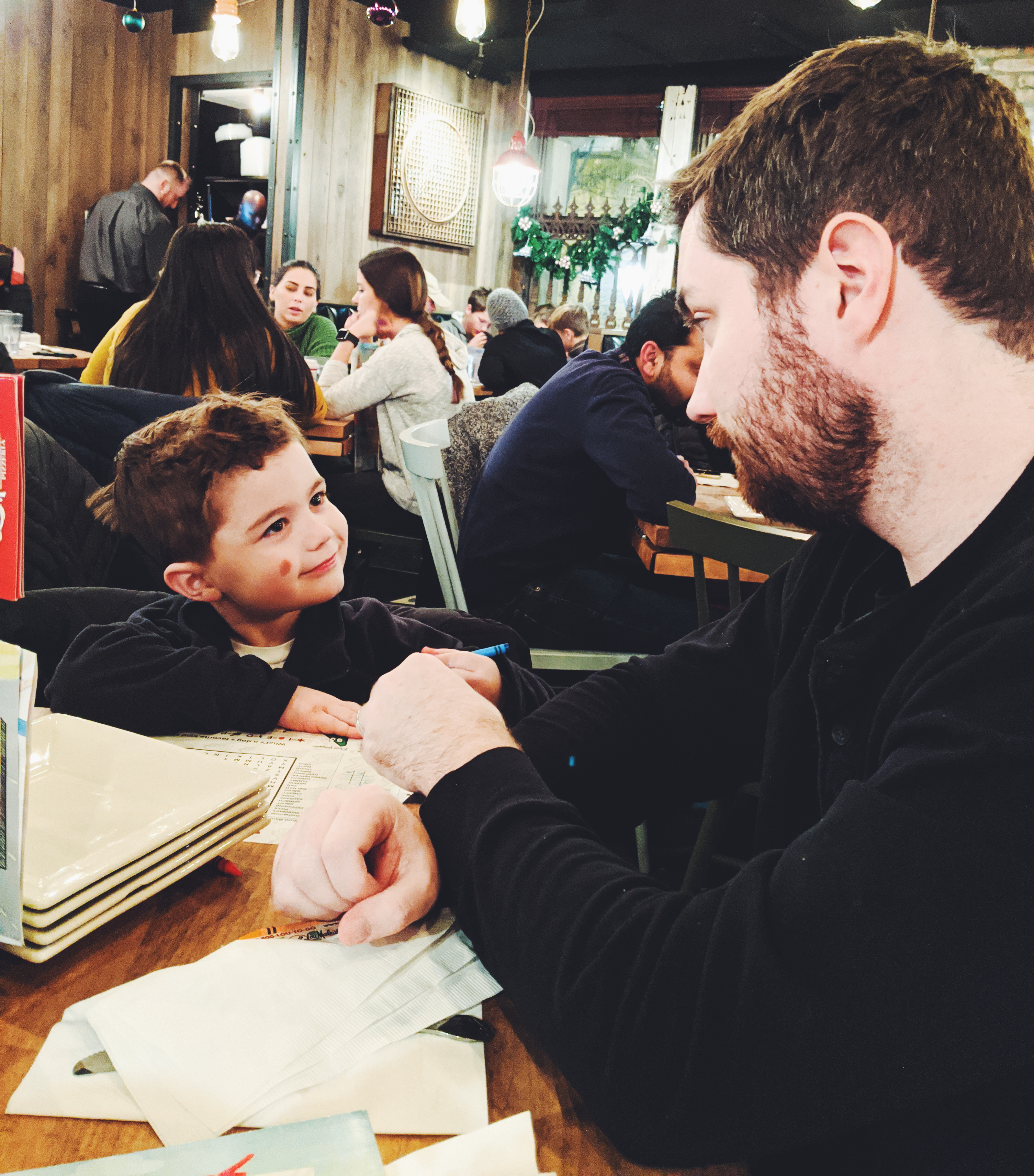 Our server was great and offered to bring the kids meals out first as well. Colton and Blair split the chicken nuggets meal, but the nuggets were so good that I should've ordered 2 plates of them. Jon and I ended up stealing a couple of them for ourselves. They weren't like normal kids nuggets, but basically like a white meat boneless wing without the sauce. The breading wasn't too thick, which makes it easy for little ones to eat.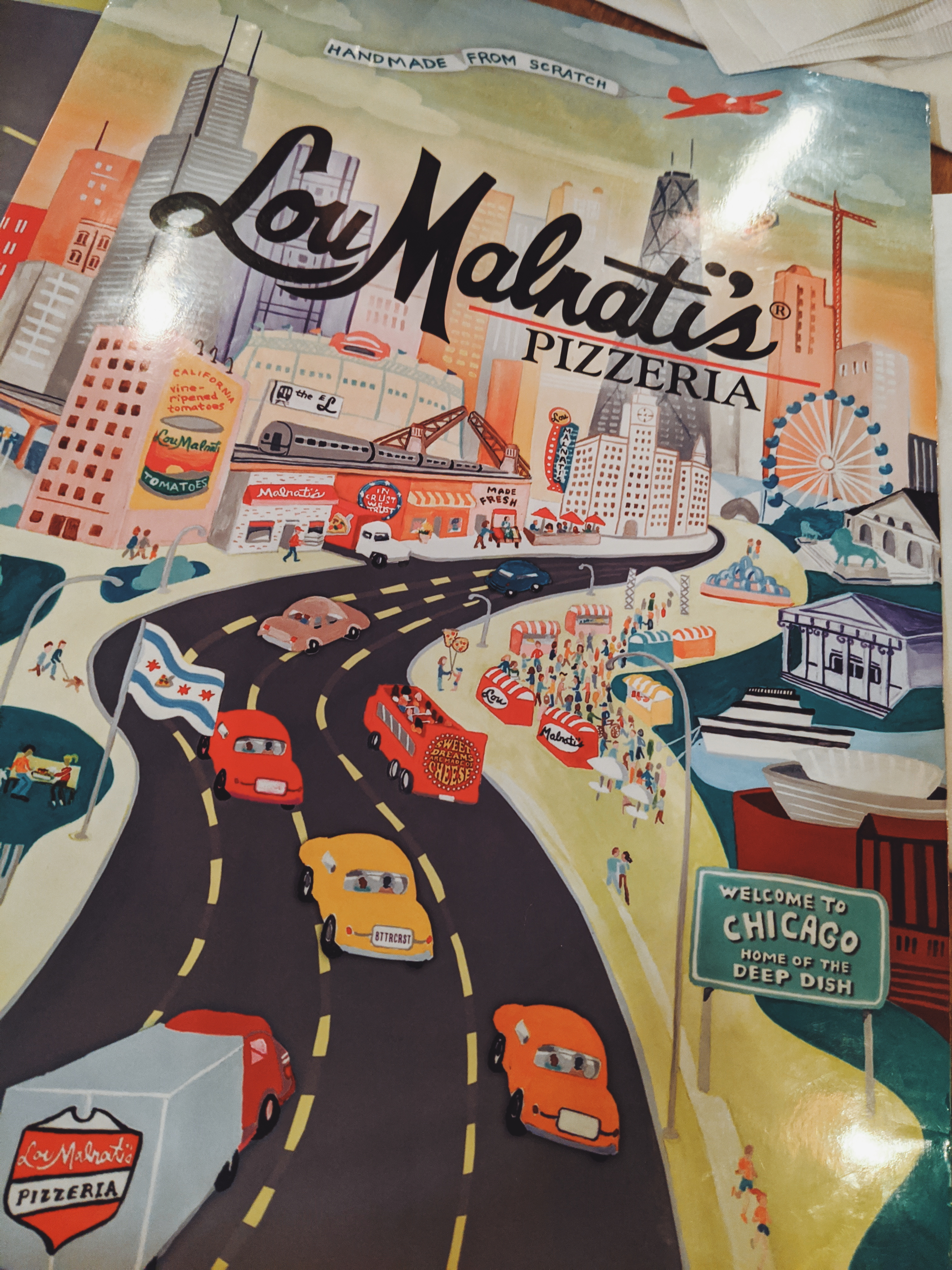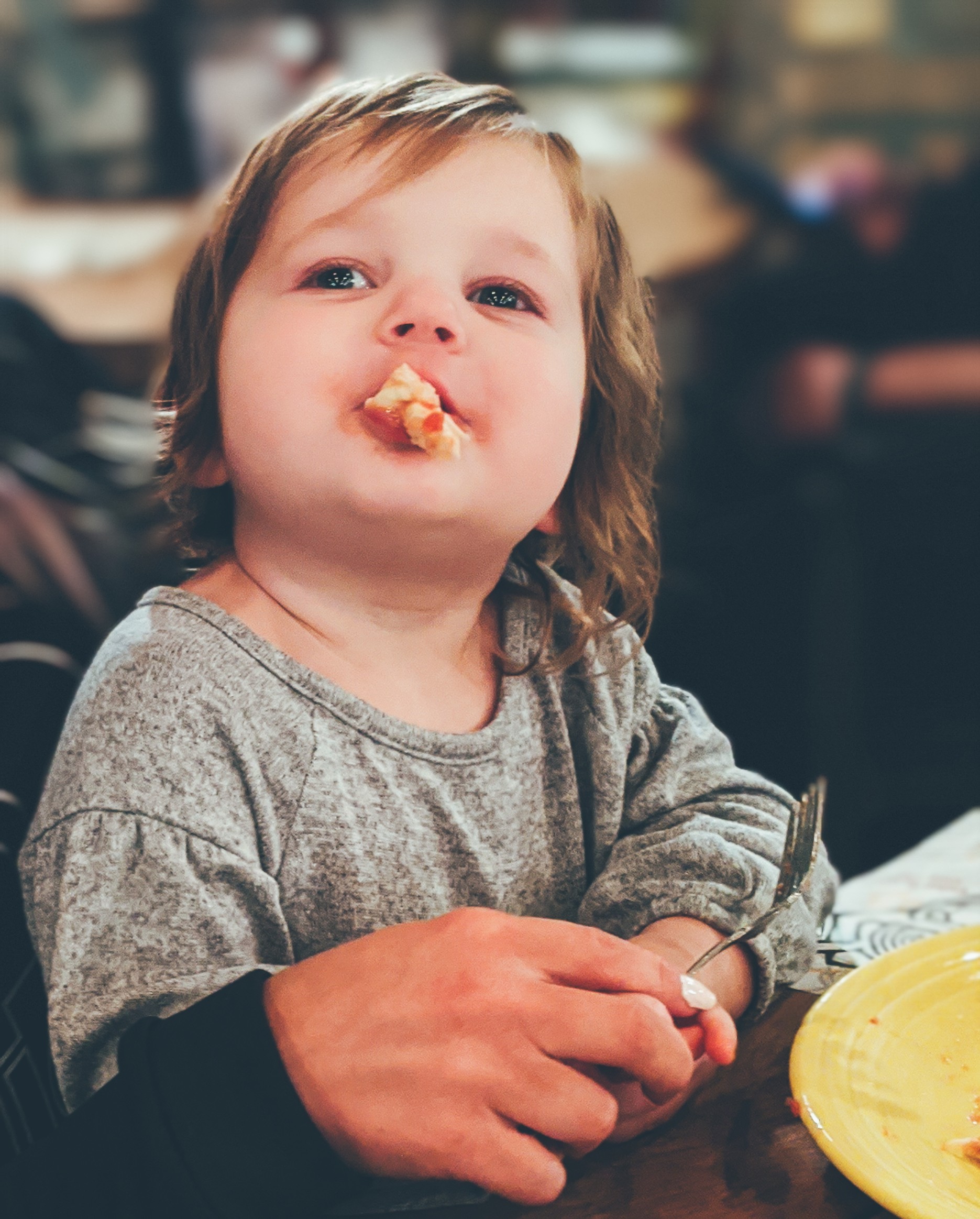 By the time we'd finished the cheese bread and nuggets, our deep dish pizza was ready! For the 4 of us, we did a medium deep dish, half sausage + pepperoni [for Jon and I] and half cheese [for the kids]. It was plenty of food–we could've even shared a small. But if you are staying somewhere with a fridge and microwave, order extra to heat up later!
We also did the Buttercrust option, which I highly recommend. It's a slight upcharge but the flavor is worth it.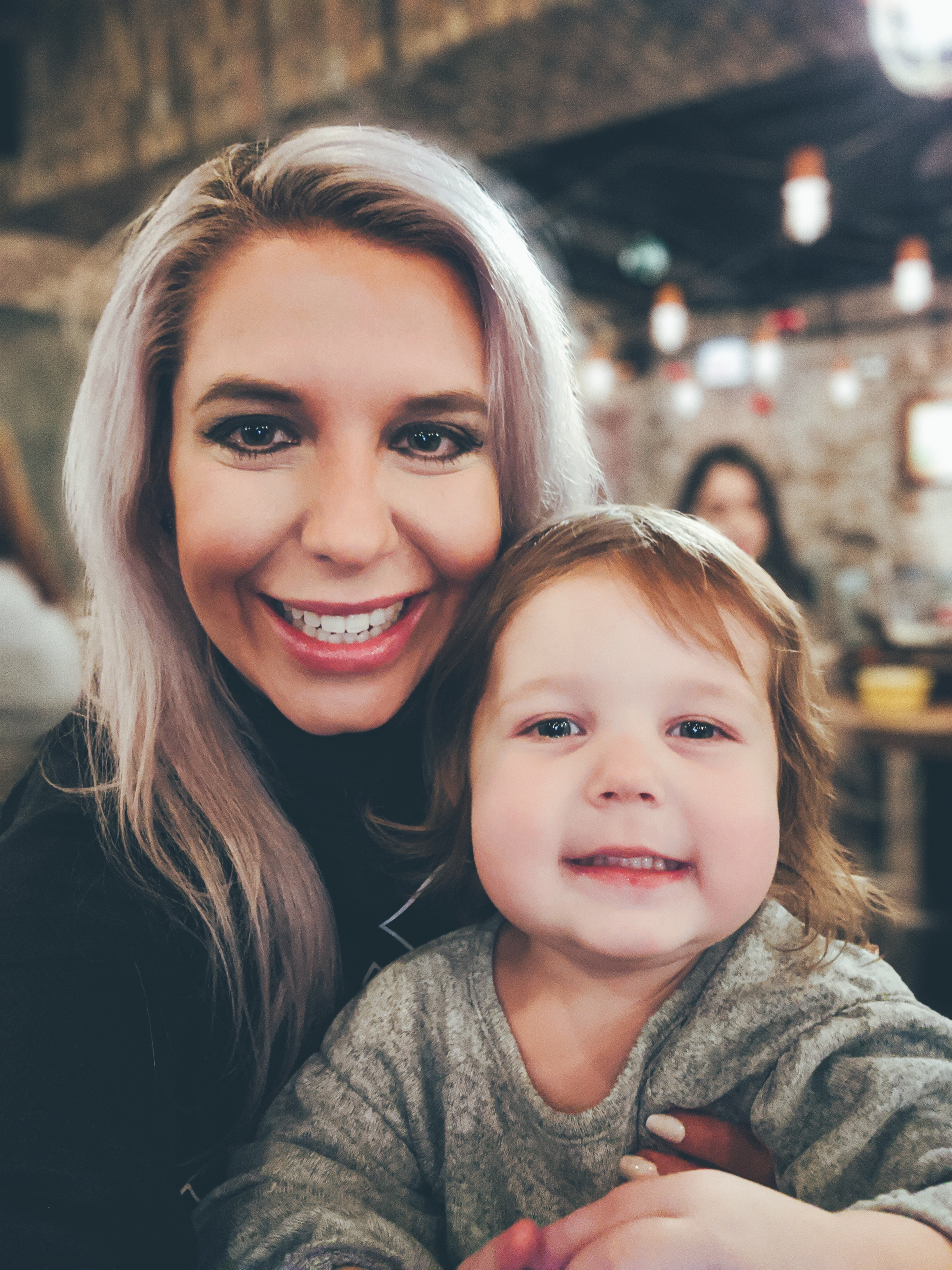 Chicago deep dish pizza is literally my favorite meal, which Jon teases me about [he's a meat + potatoes guy] but seriously, it is SO GOOD. Deep dish is one of those things you have to try at least once in your life [but if you're like me, it will turn into a lot more than once].
If you enjoyed this Lou Malnati's review, check out all of their locations here. Currently, there are 56 locations around Chicago, plus a couple in Arizona and Wisconsin as well. [Petition to bring them to Kansas City?!]
Keep up with all of our travels by following me on Instagram! Shop my best deals by following me on LIKEtoKNOW.it, and stay in touch on Facebook, Twitter, and Pinterest too!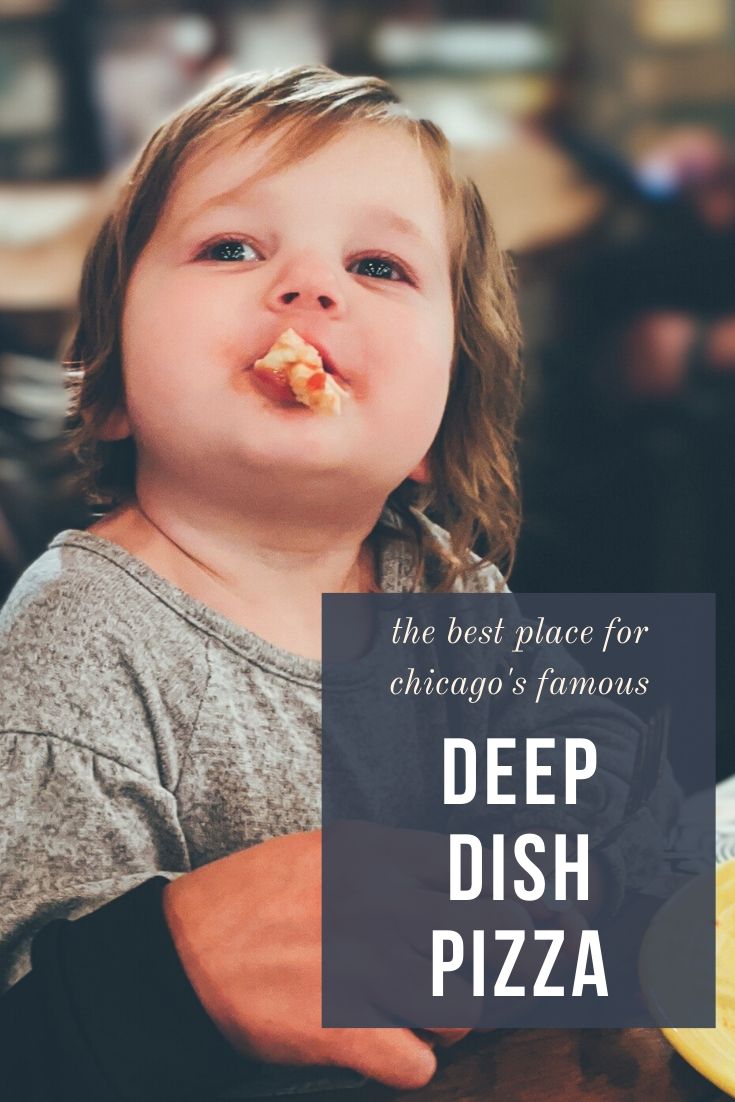 Pin this Lou Malnati's Review of Chicago Deep Dish Pizza for later!
Read these next: