Sharing some more of Blair and I's Tennessee girls trip today! We had the pleasure of visiting Dyersburg, TN to celebrate the Gordman's Grand Opening a couple weeks ago. We had a great stay at the Sleep Inn Dyersburg TN, so, today I wanted to share our Sleep Inn Dyersburg TN Review for anyone looking for Dyersburg hotels!

This post is sponsored by Sleep Inn Dyersburg TN and contains commissionable links.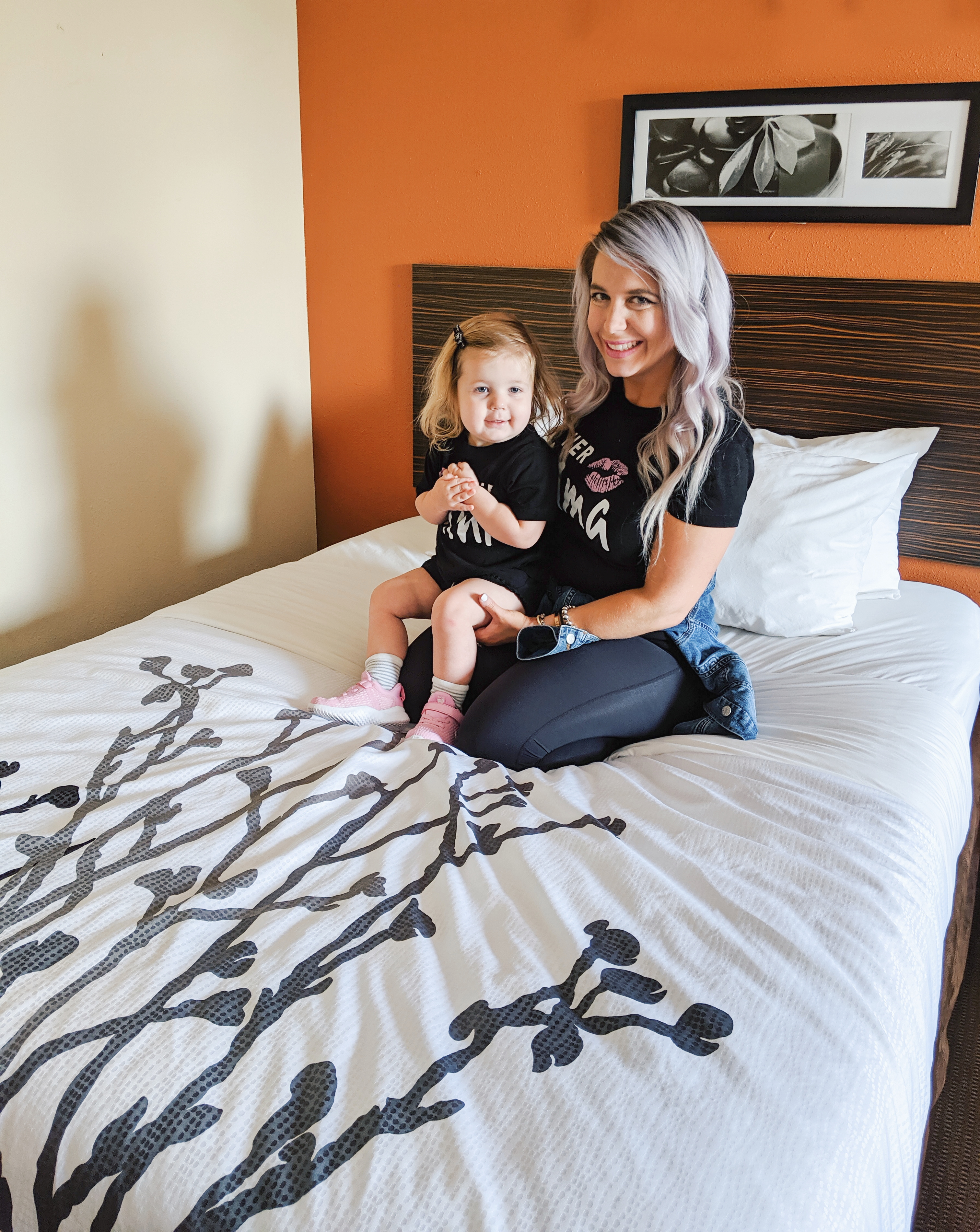 When visiting a new destination, I always try to scope out the best hotels ahead of time. Generally, I'm looking for a place that's CLEAN (most important!), family-friendly, and conveniently located. Bonus points for an affordable price!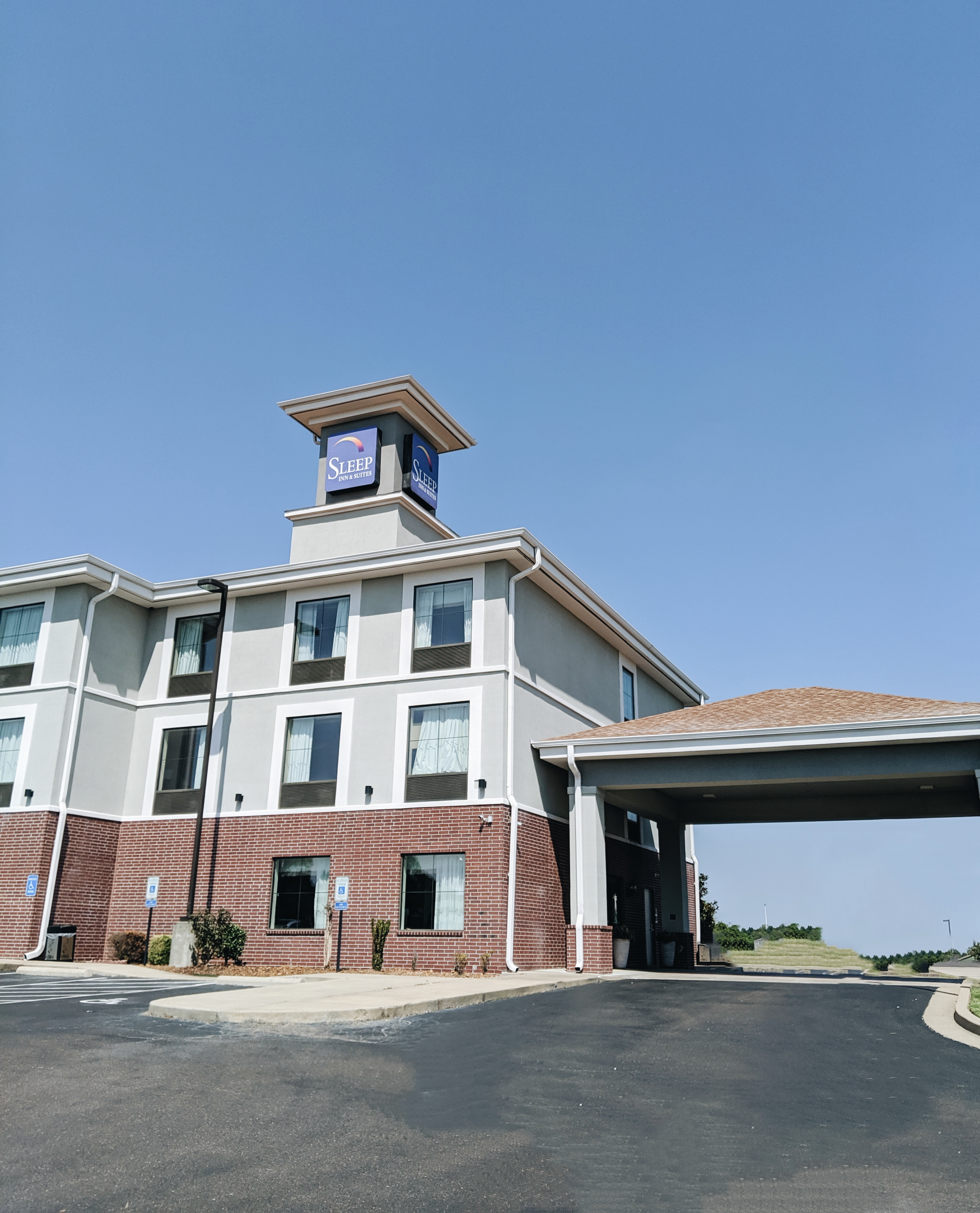 Sleep Inn checked all these boxes for us during our recent stay in Dyersburg.
Their rates are amazingly affordable, too! At the time of publication, Sleep Inn's rate for a room with 2 queen beds (the room type featured in this post) is about 37% lower than another local hotel with very similar features.
You can check here for discounted rates at Sleep Inn. This site sometimes has discounts as well!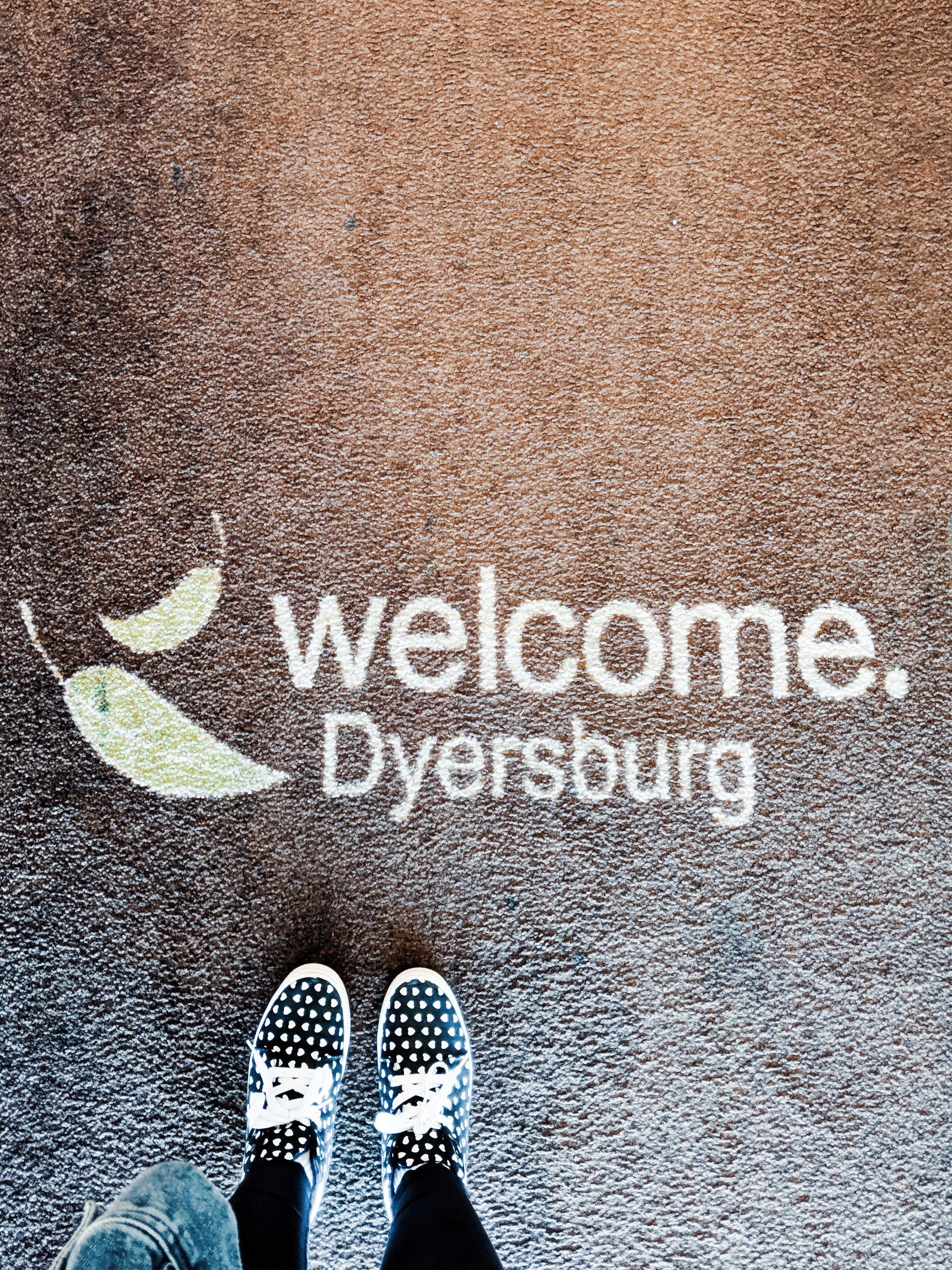 Because Blair did so well on the road, we arrived into town a few hours earlier than expected. I was budgeting a lot of time for stops, but we only stopped once for gas. She was an angel on the road. [Here's a post I did awhile back about traveling with babies! I'll have to do an updated one for toddlers.]
I called the hotel about an hour outside of town and inquired about an early check-in. Michael, the Guest Services Manager, was extremely accommodating about having our room ready when we arrived.
Finding the hotel was easy. It's located just off the highway and across from the Dyersburg Mall. Perfect!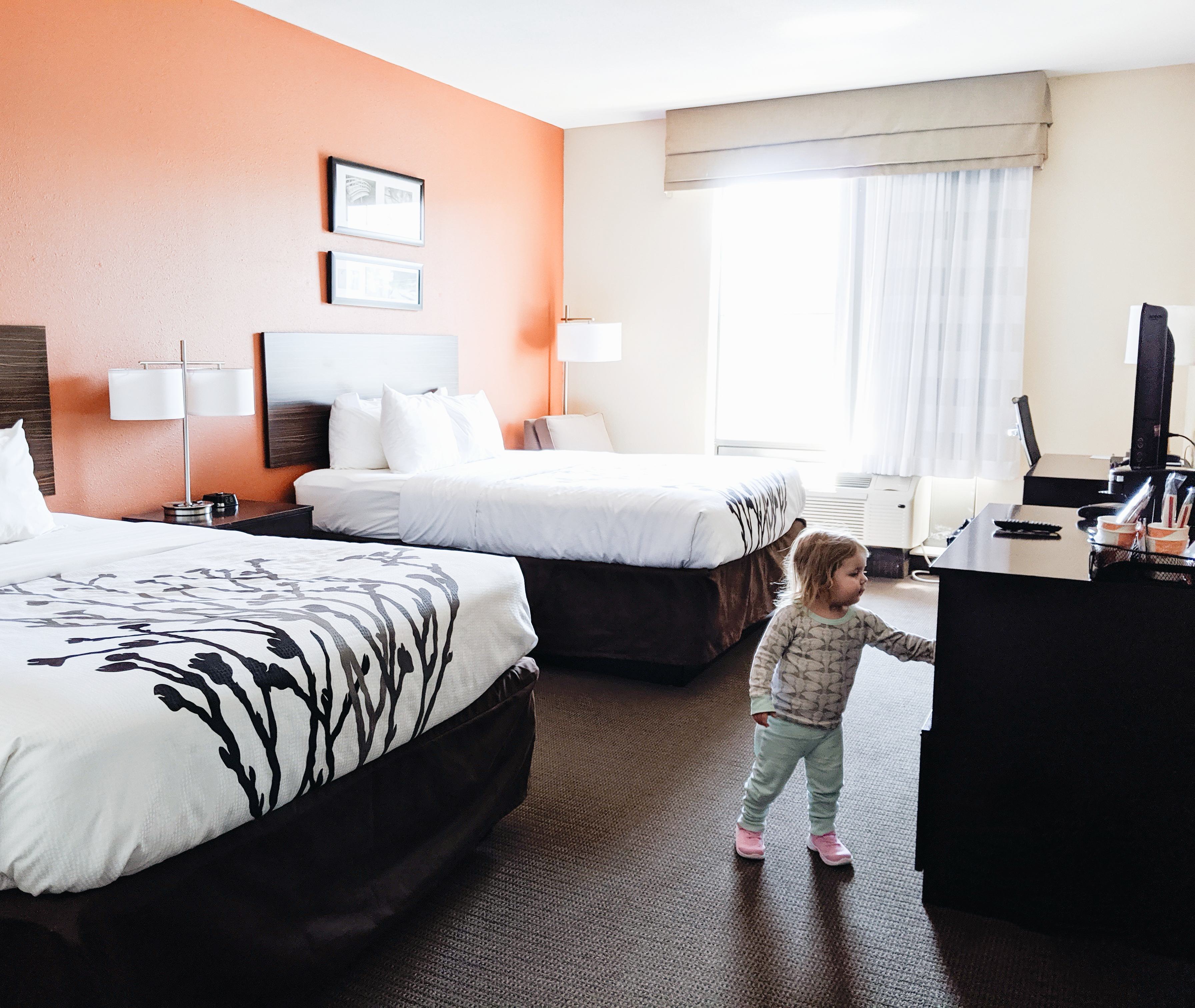 Our room had soft music playing when we arrived, which was a thoughtful detail. The AC was nice and cool, which felt amazing considering it was closing in on 100 degrees outside.
[Blair was still wearing her pajamas since we hit the road so early in the morning! I've linked them here–they're organic cotton and so soft! They're actually a hand-me-down from Colton.]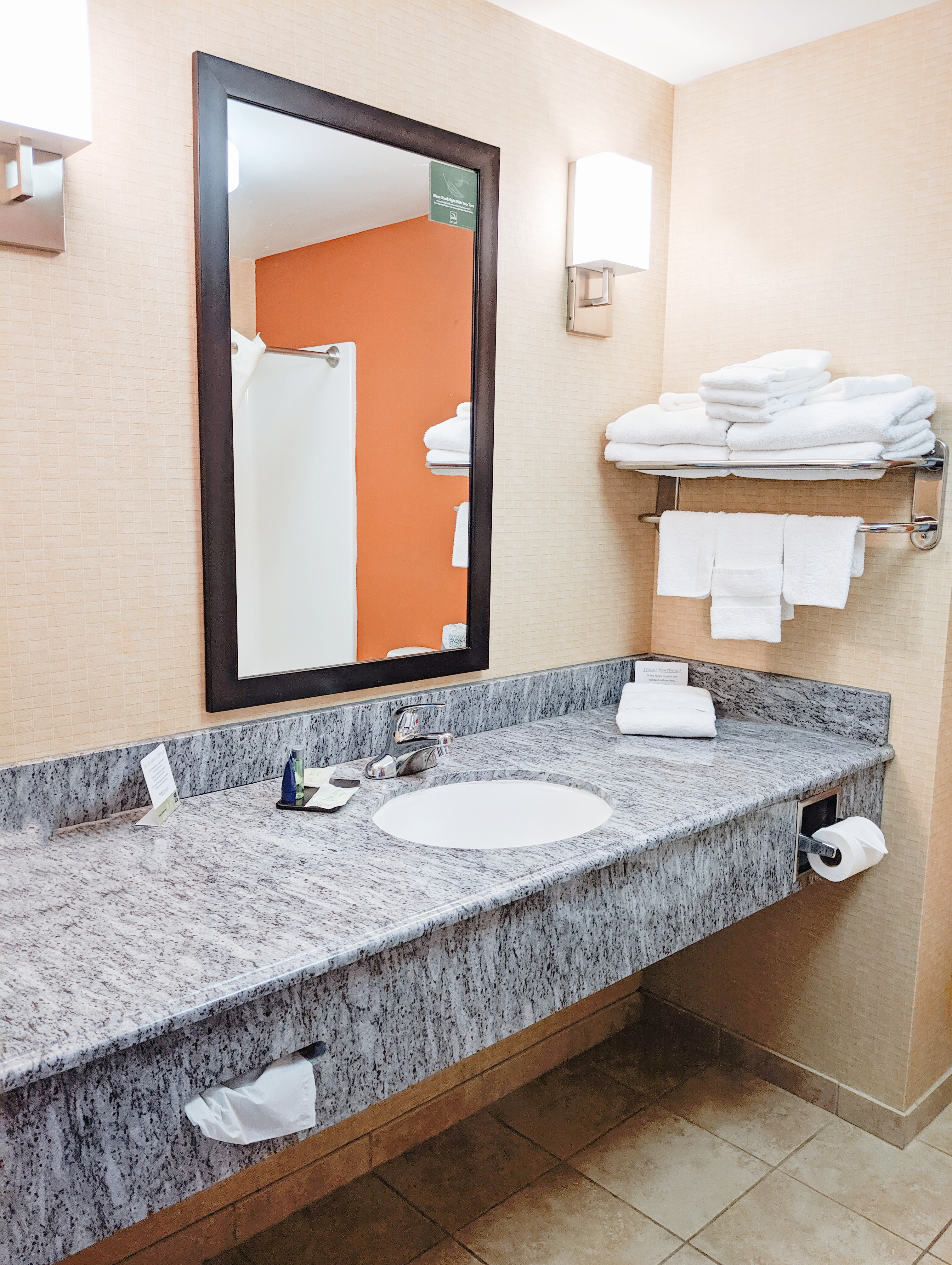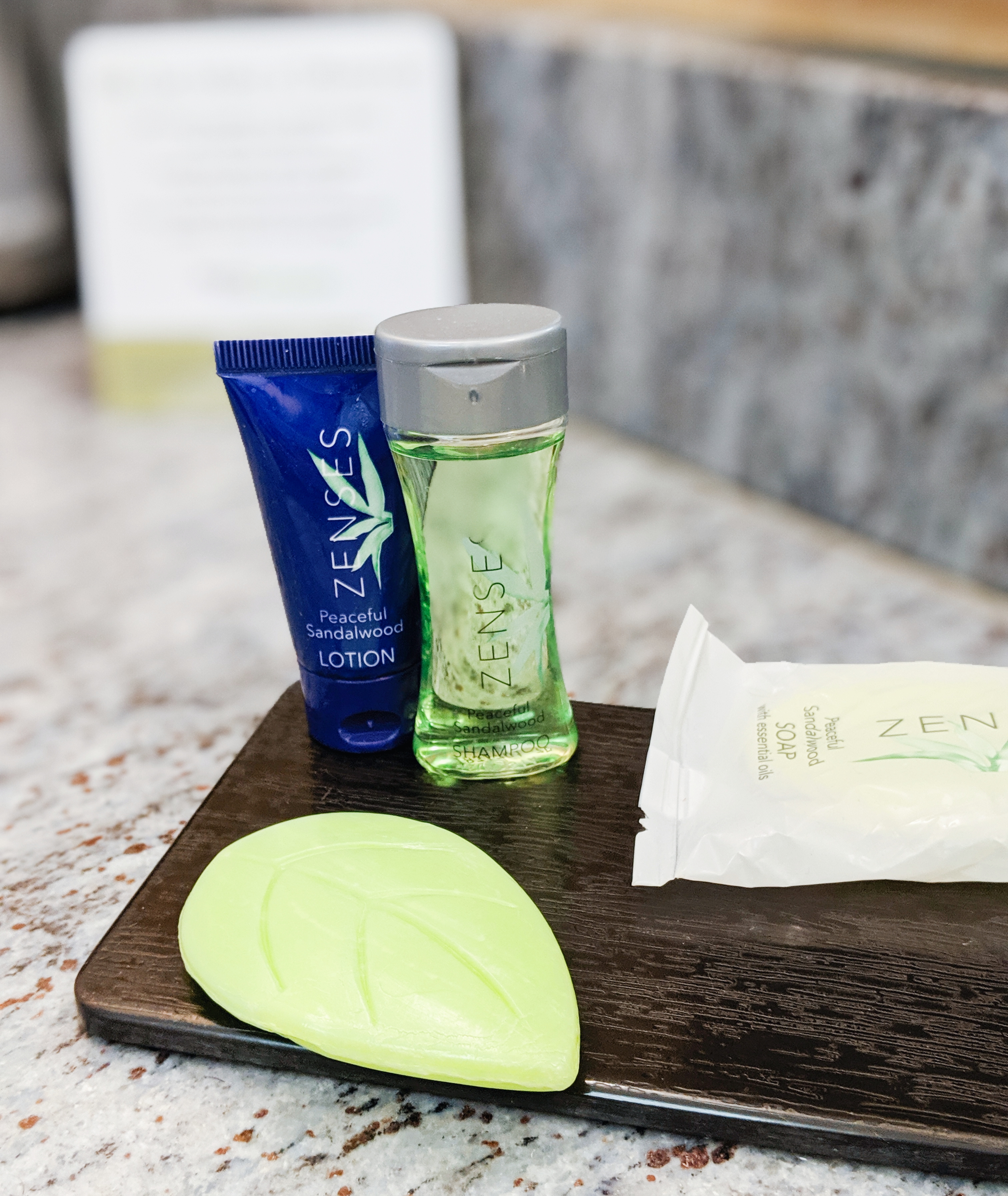 The bathroom was clean and well-stocked with lots of towels and toiletries.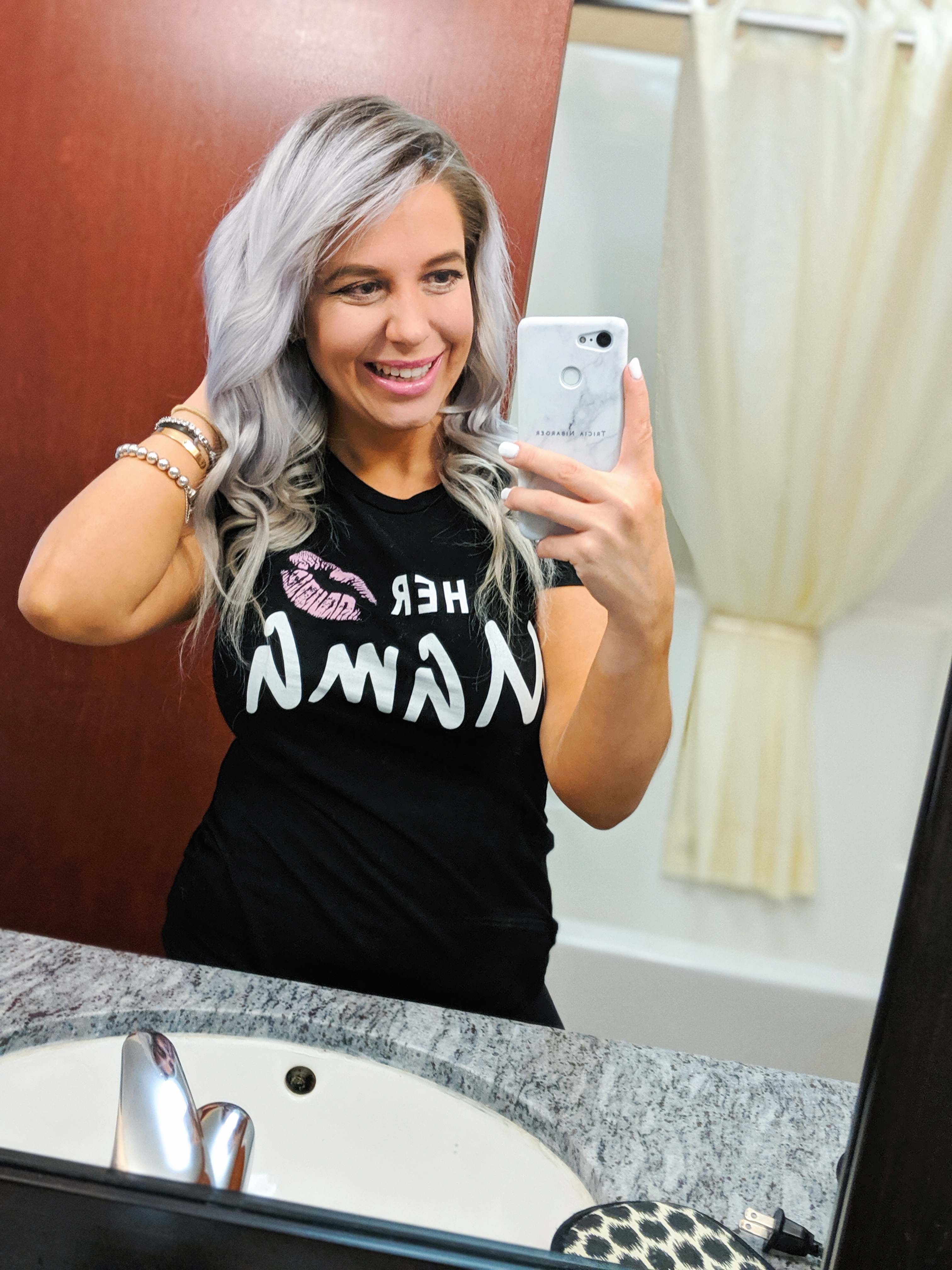 Plus plenty of light for those mirror selfies!
[I always get questions on my personalized phone case! Find the right size for your phone here.]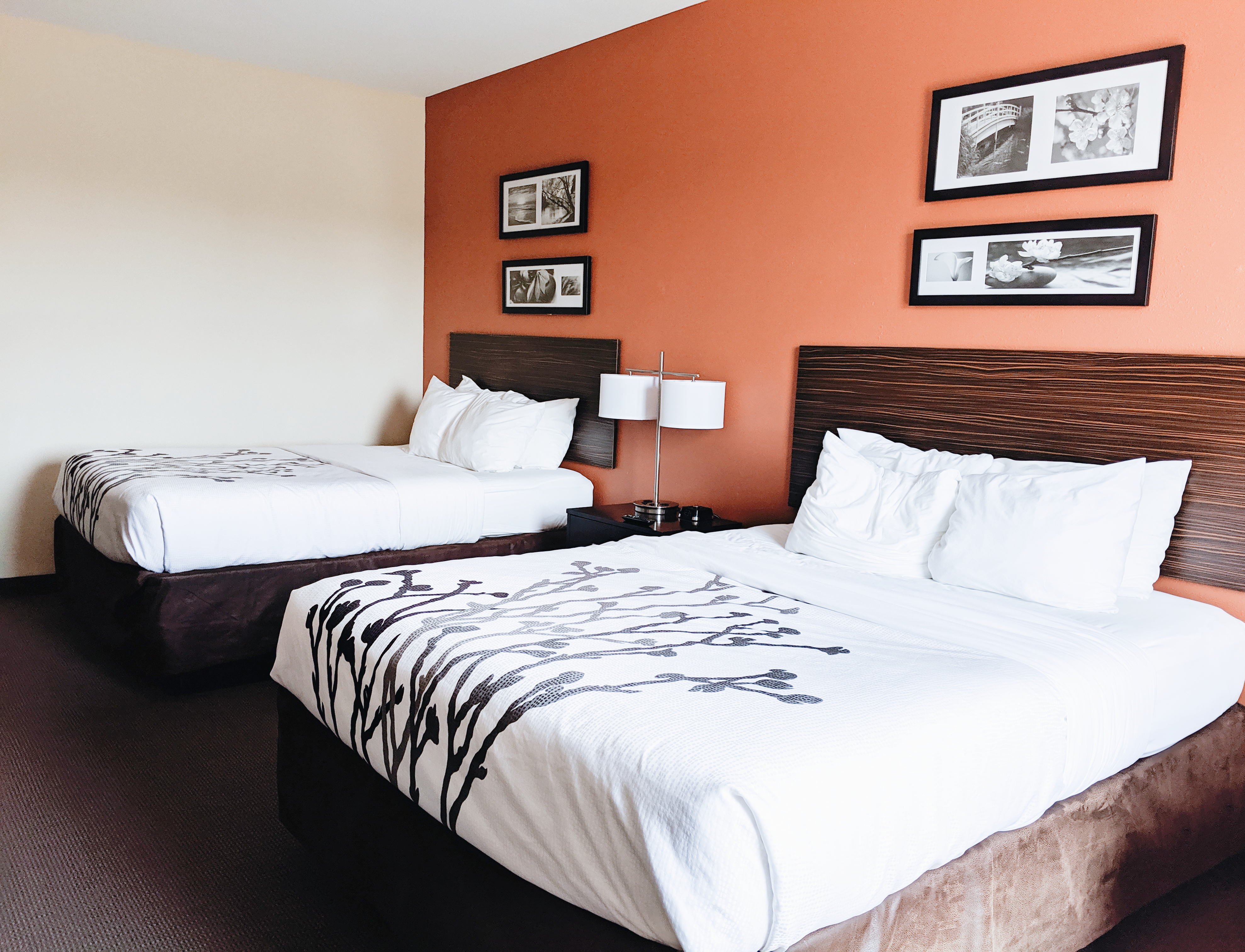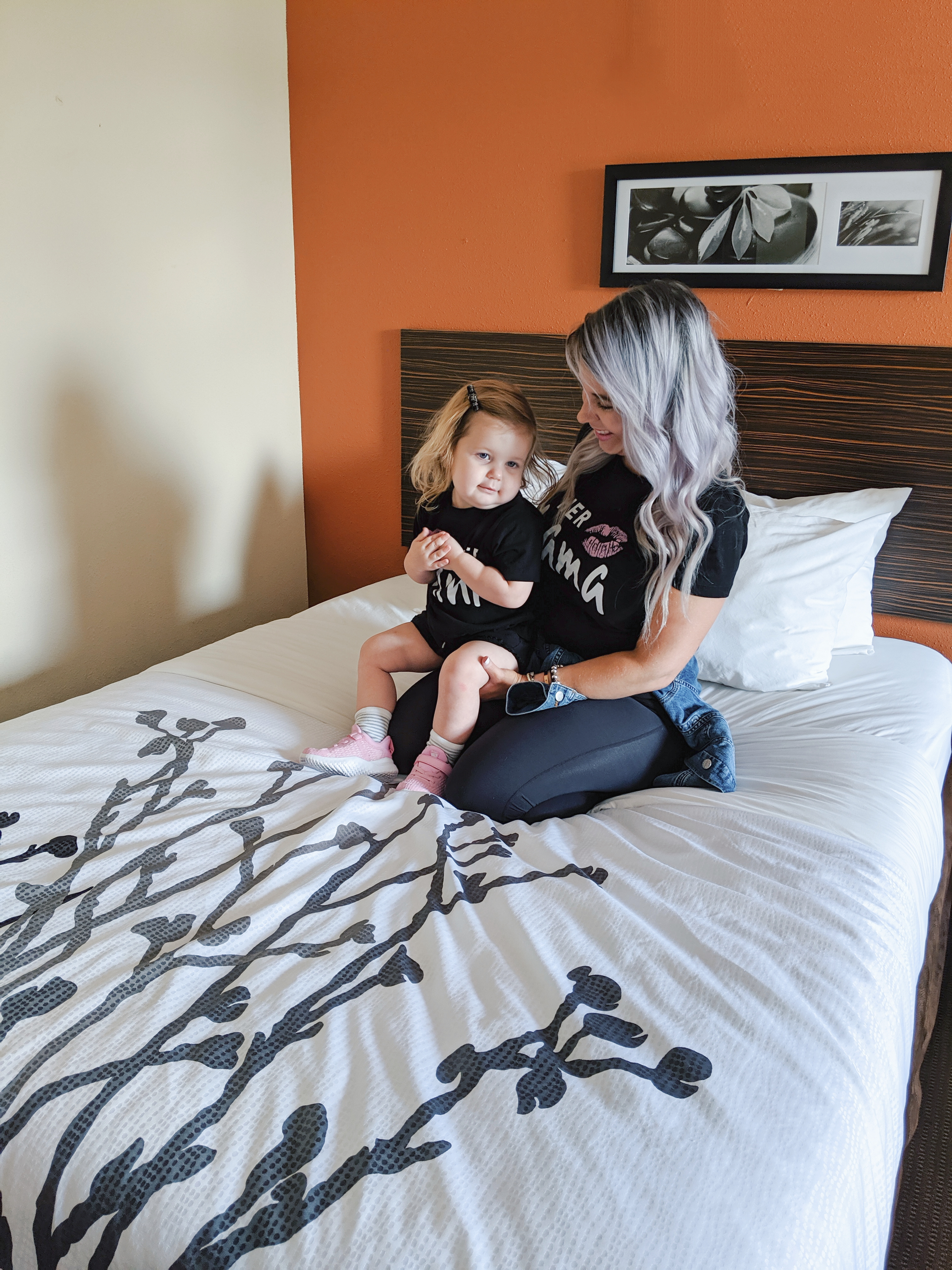 The beds were comfortable and had a good amount of pillows. Plus, the hotel was quiet at night, which I appreciated with a little one. Nothing worse than being woke up in the middle of the night by rowdy hotel guests! OK, that sentence makes me sound super old… but really, I get woken up enough by own kids, I don't need other people waking me up too!
[Her mama/her mini shirts linked here!]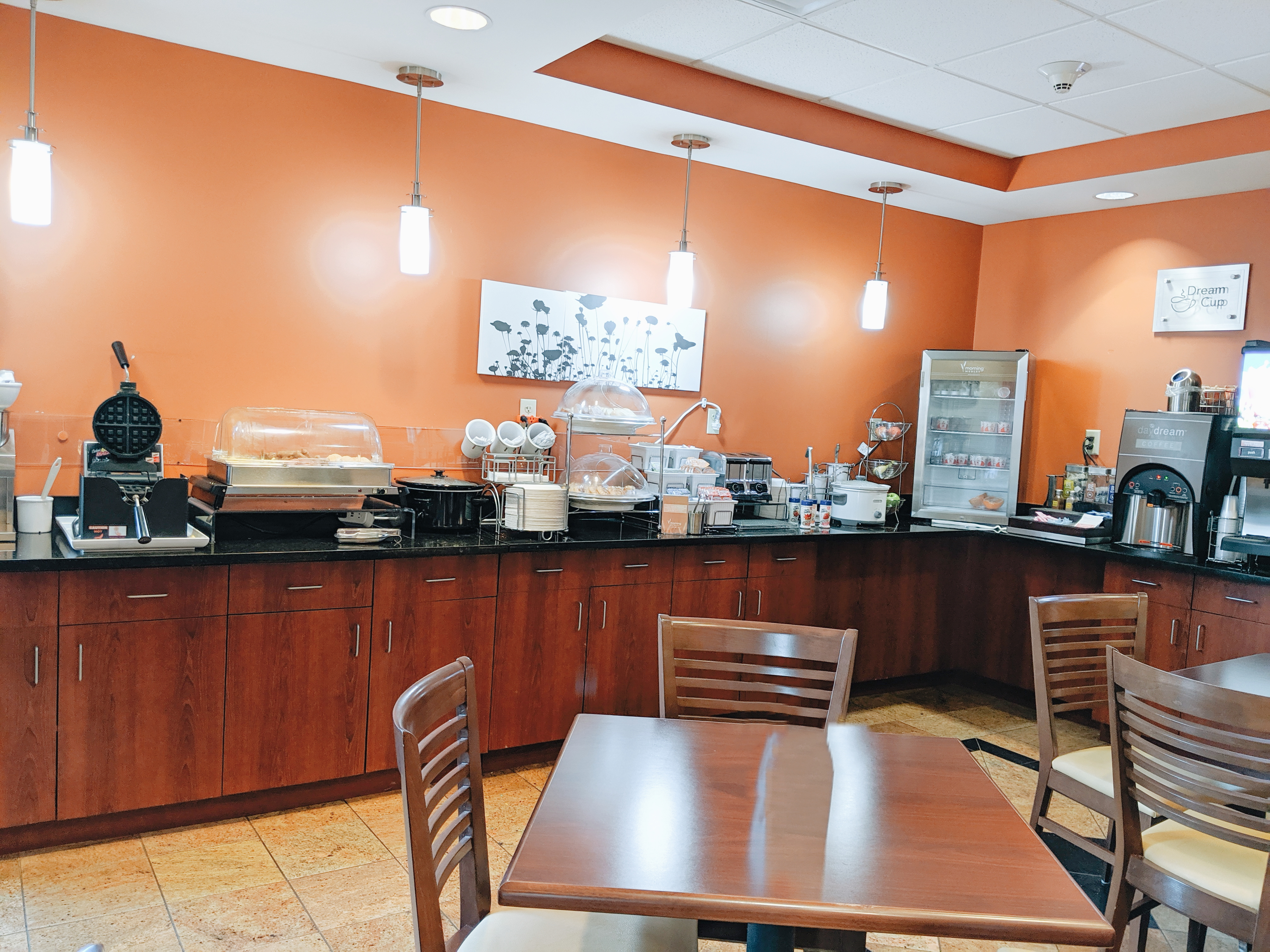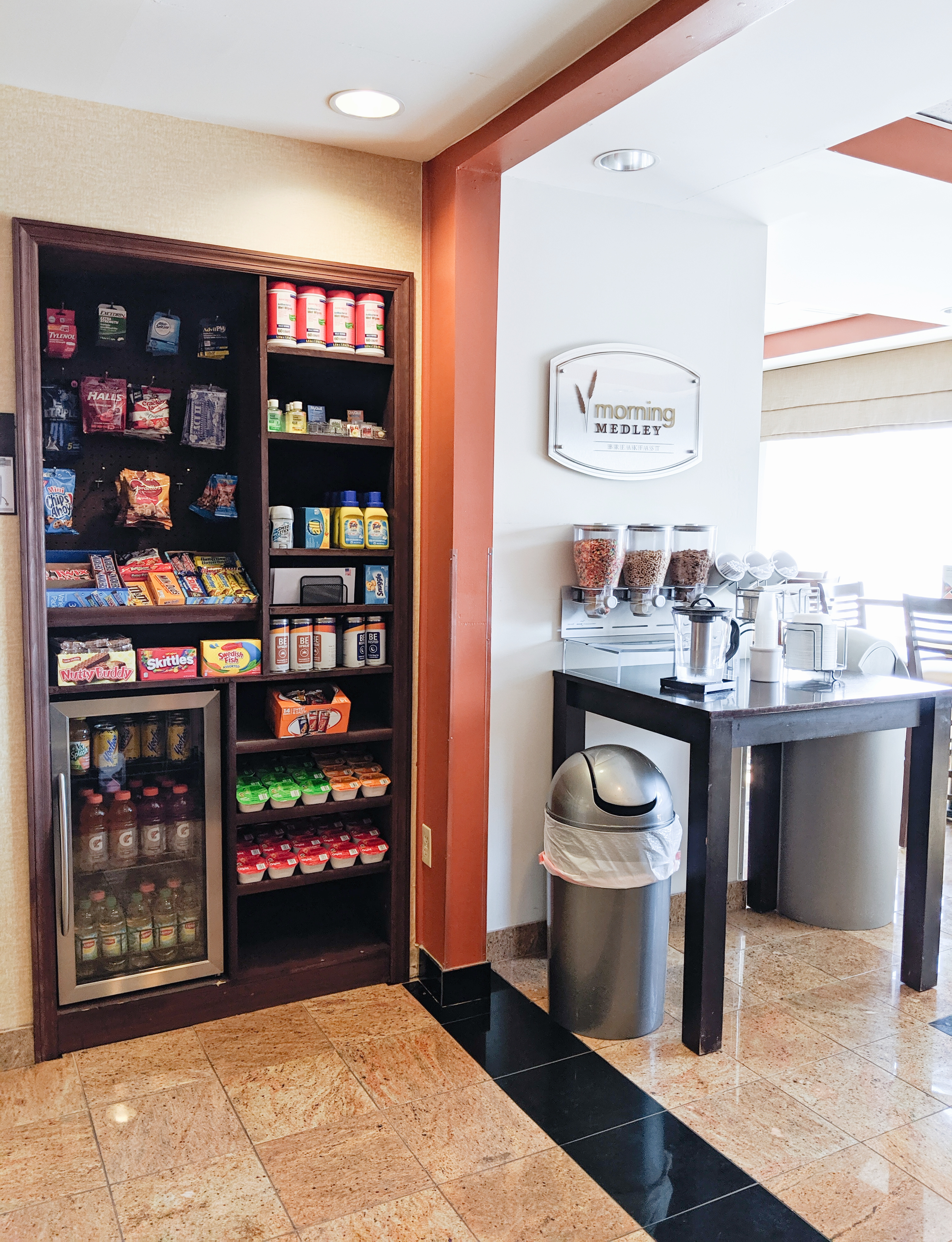 The next morning, we enjoyed the complimentary breakfast buffet. There was also a small area where you could purchase other snacks/toiletries as needed.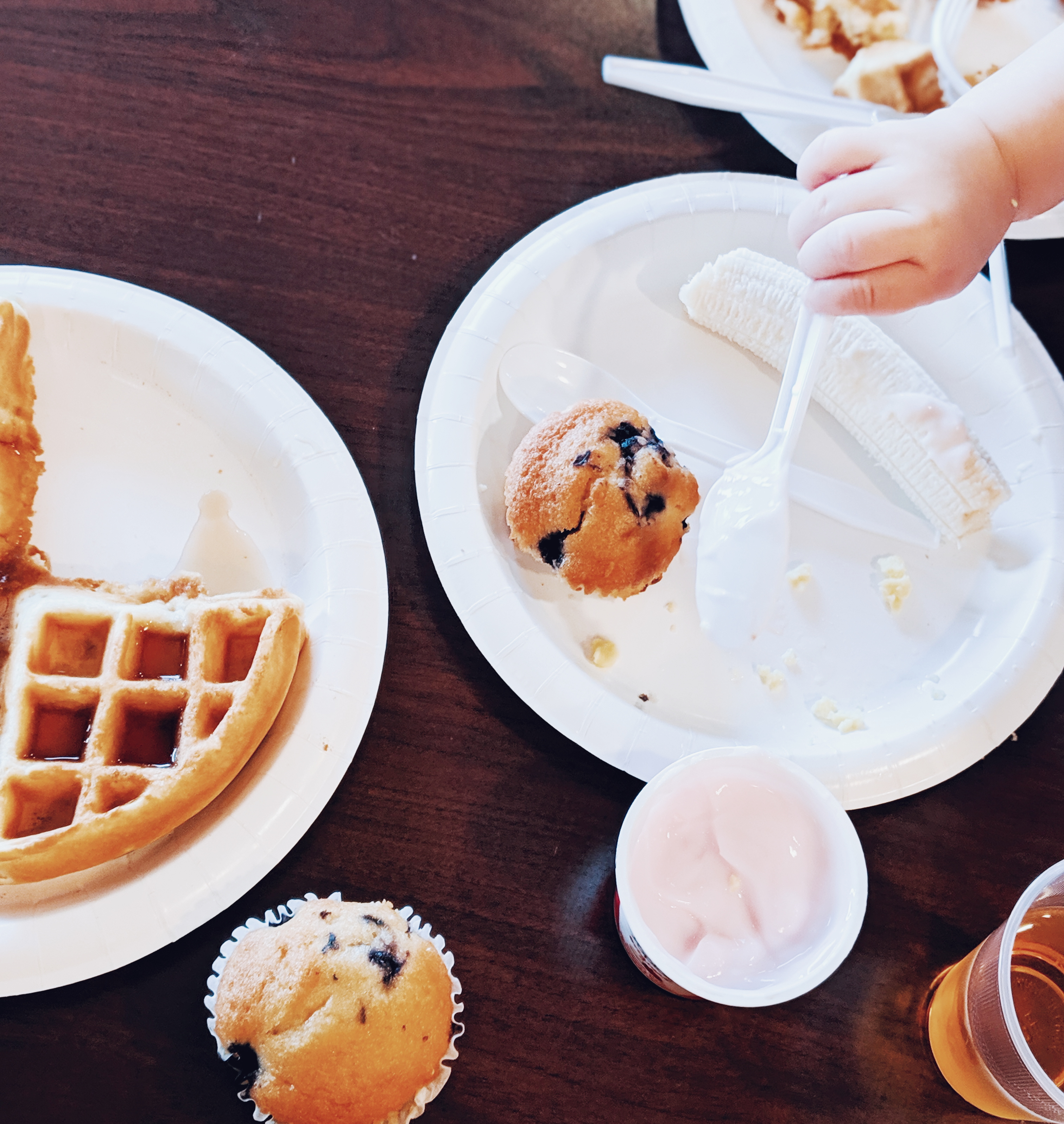 Blair really enjoyed helping make her own waffle! The breakfast buffet was well-stocked and had plenty of items to choose from. The muffins were especially good!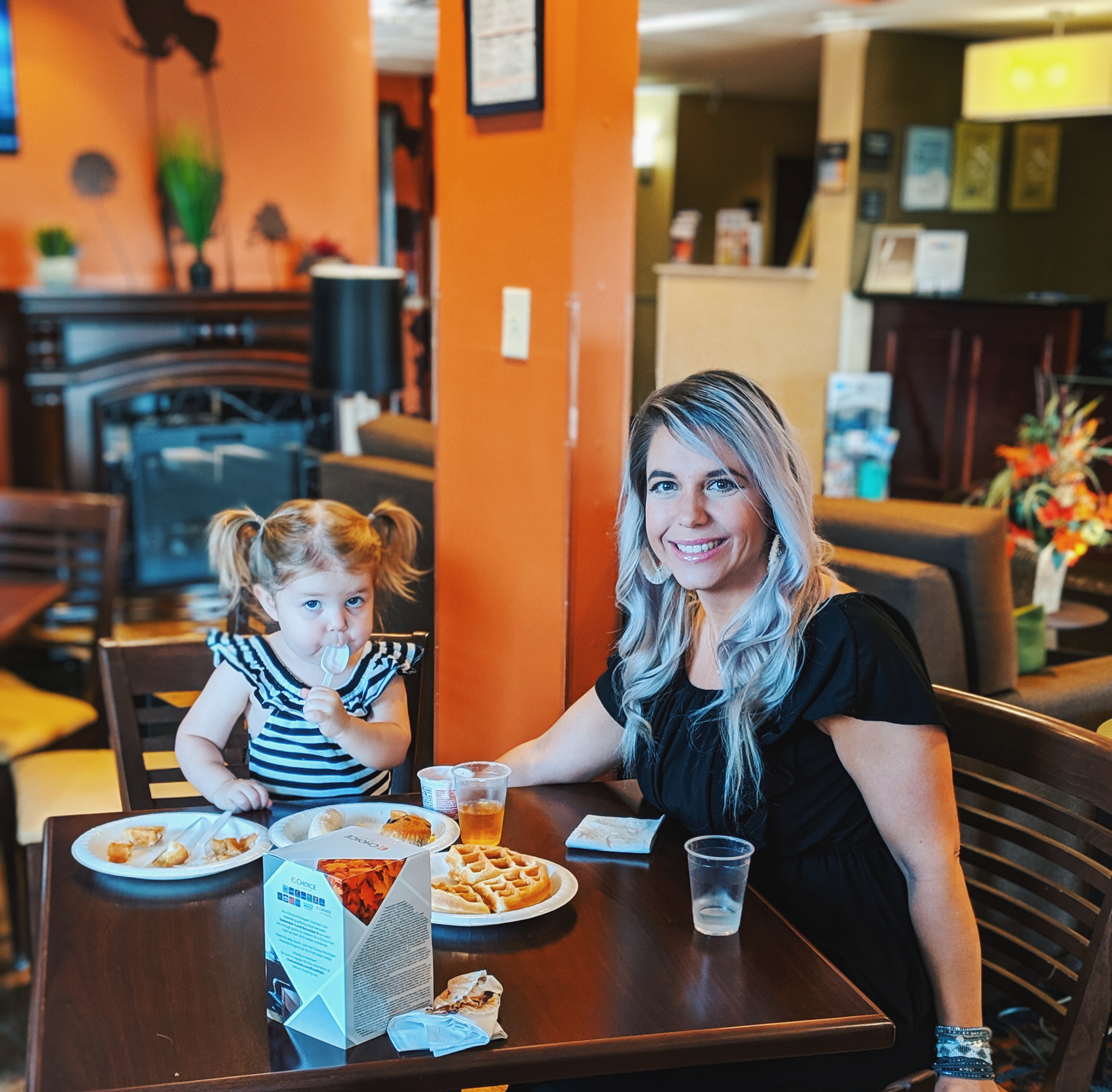 Overall, our stay at Sleep Inn Dyersburg was great! Everything in our room was clean and functioning well, location was perfect, and the staff was very friendly. I would highly recommend staying at Sleep Inn when your travels take you to Dyersburg, TN.
Find discounted rates at Sleep Inn Dyersburg here!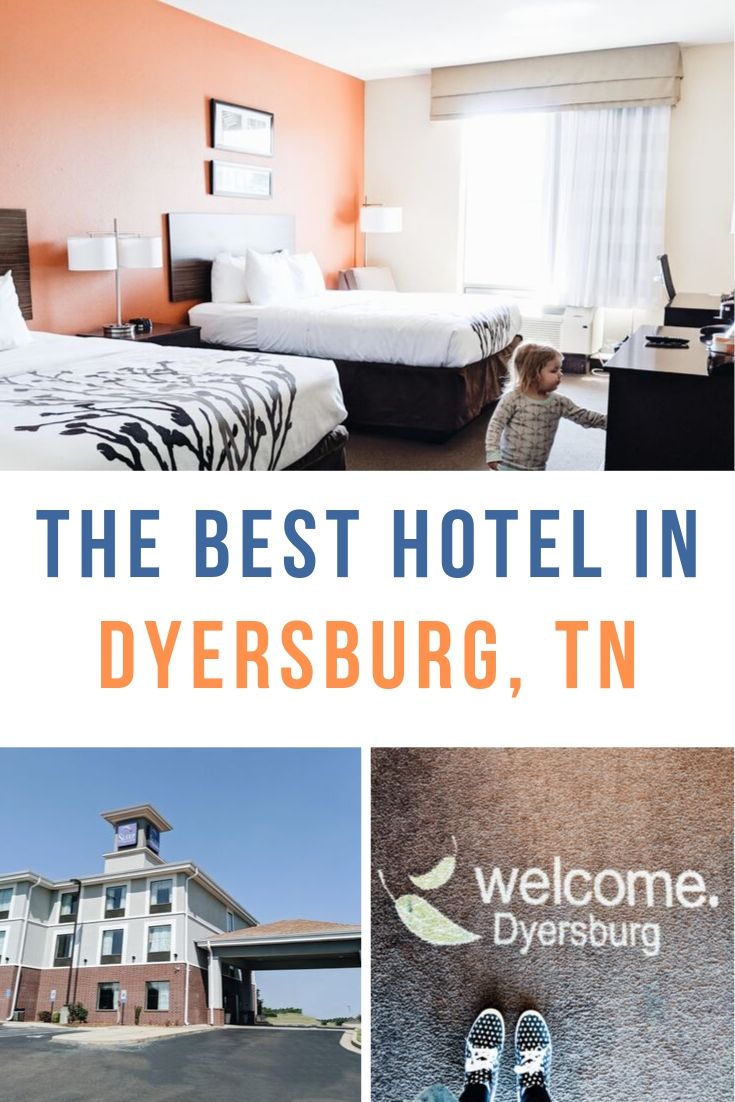 Pin this Sleep Inn Dyersburg TN Review for later!
Read these next: