I received a complimentary book and placemat in exchange for promotion on this post and on social media. This post contains affiliate links. Please see our Legal page for more information.
Making Reading Fun for Preschoolers
All parents want their children to have a love of reading, but many of us struggle with making reading fun for preschoolers. Often, little ones want to be up and running around, not sitting still and listening. How can we as parents promote those all-important reading readiness skills while keeping reading from becoming a chore? Here are 5 Easy Ways to Make Reading Fun for Preschoolers!
Don't Force It
This is my number one suggestion on making reading fun for preschoolers. As moms know, the more you want a child to do something, the less they want to do it! Keep a fun and lighthearted mood during storytime. Try again later if your little one doesn't show interest. Preschoolers will come around in their own time, especially if you continue exhibiting a positive attitude. Trying to force a child into reading will only promote a negative association with books.
Try Public Storytimes
Some children will listen better and be more engaged with someone new. Try visiting storytimes at libraries, museums, schools, bookstores, and other places around town to see if your child responds better to a new face and environment. Bonus, you get out of the house for a little while!
Have Your Child Pick the Book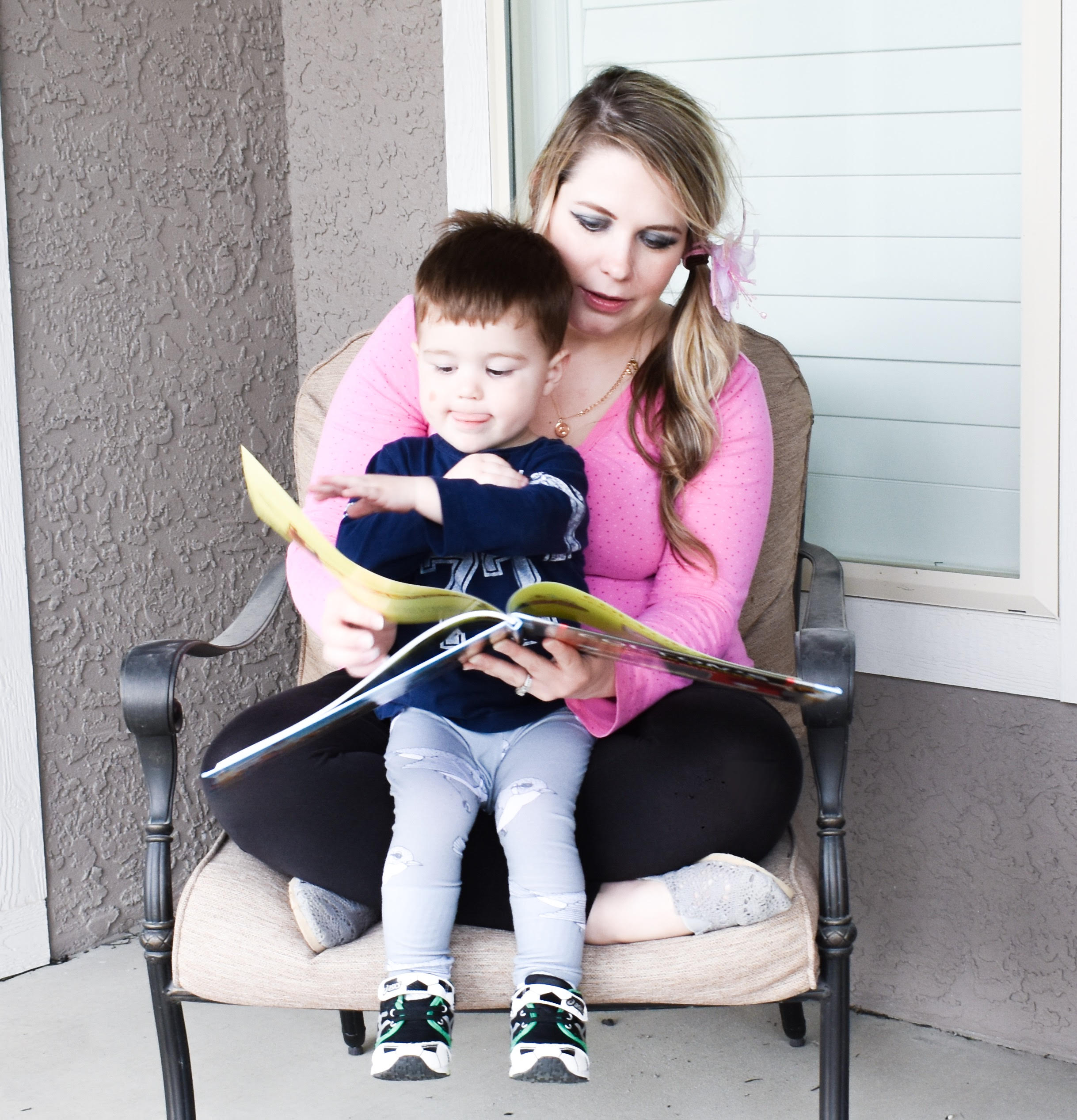 Colton is much more interested when he's listening to a story he selected himself. He has so many books that selecting just a couple can be overwhelming for him, though. Our system is that I pick out 5 or 10 books, then ask him which ones he wants to read at that particular time. Sometimes he will pick all the books; sometimes he only wants one. I rotate my selections every week or so to ensure that he (and I) don't get bored. A huge part of making reading fun for preschoolers is ensuring that they aren't bored! (Keeping a preschooler entertained is easier said than done, I know.)
Let Them Move
When Colton was very small, I wanted him to sit still in my lap and listen to a story. It didn't take me long to realize that was never going to happen! He wants to be on the move. When it's time to read and he's made his book selections, I start reading and let him do what he wants to do. Sometimes he will hop into my lap, other times he wants to run laps around his room. He always finds his way back to me eventually! I figure it's good for him to hear the words, even if he's not listening intently at the moment. Letting him come around to reading on his own accord, as opposed to trying to make him sit still, is much easier for both of us.
Get a Personalized Book Just for Them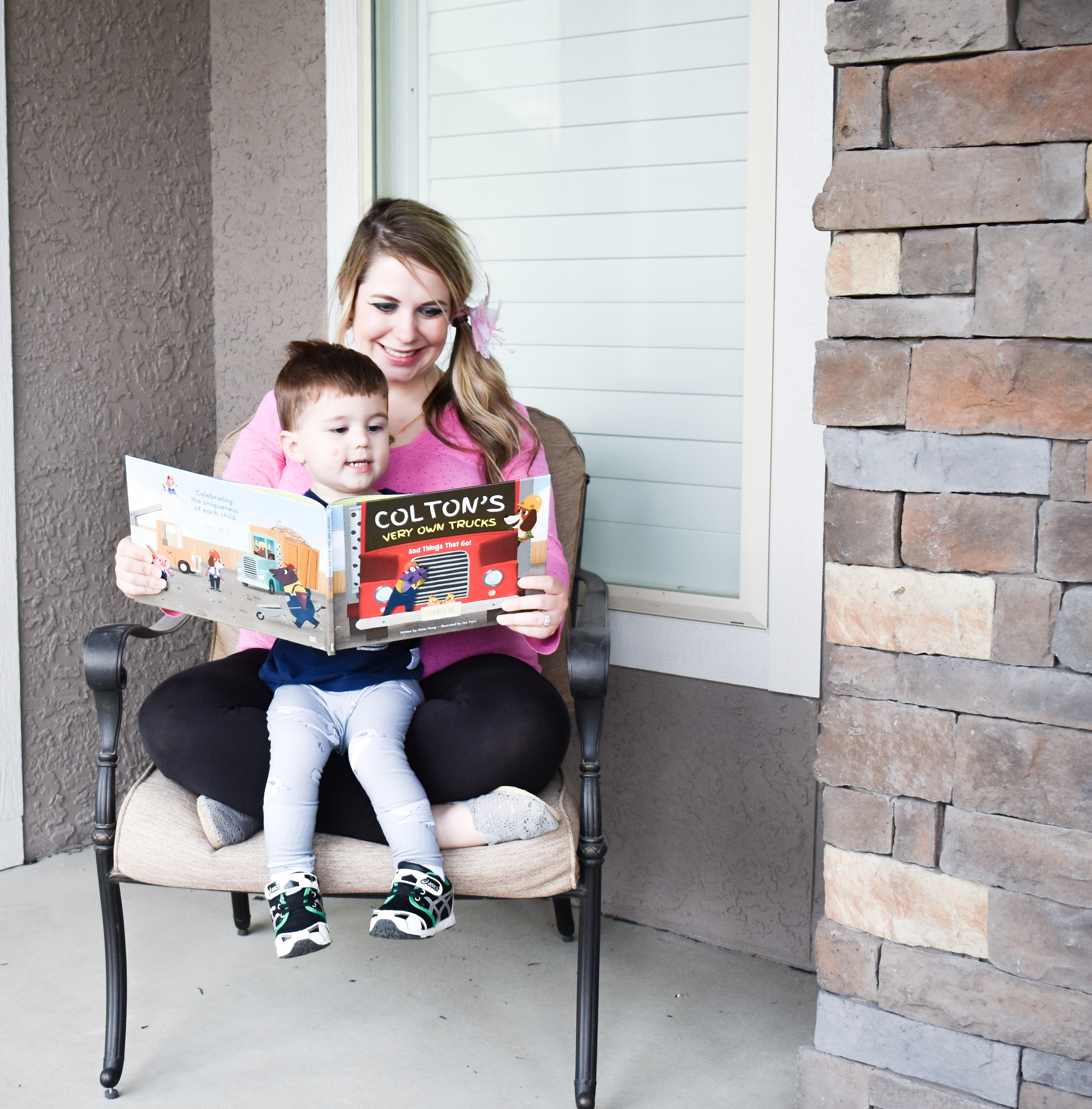 Everyone loves a personalized gift. I See Me! Books offers a wide variety of personalized hardcover and board books and gifts for all occasions: birth, holidays, and just because! I selected the My Very Own Trucks personalized book for Colton. At 2 years old, he's obsessed with trucks and likes to point out every time he sees one on the road or in a parking lot.
When we were out to eat about a month ago, we saw a dog sitting in the driver's seat of a truck, waiting for his owner. Colton still talks about that truck and dog today! He loves to tell us about the dog who drives a truck. So, I knew the My Very Own Trucks book would be a safe bet.
I loved showing him his very own personalized book when it arrived in the mail! Not only is it personalized with his first and last name throughout the book, but there is also a photo of him on the first page, along with an inscription from Mommy and Daddy. Seeing his picture in a real book was so exciting for him! I don't blame him; I also thought it was pretty neat.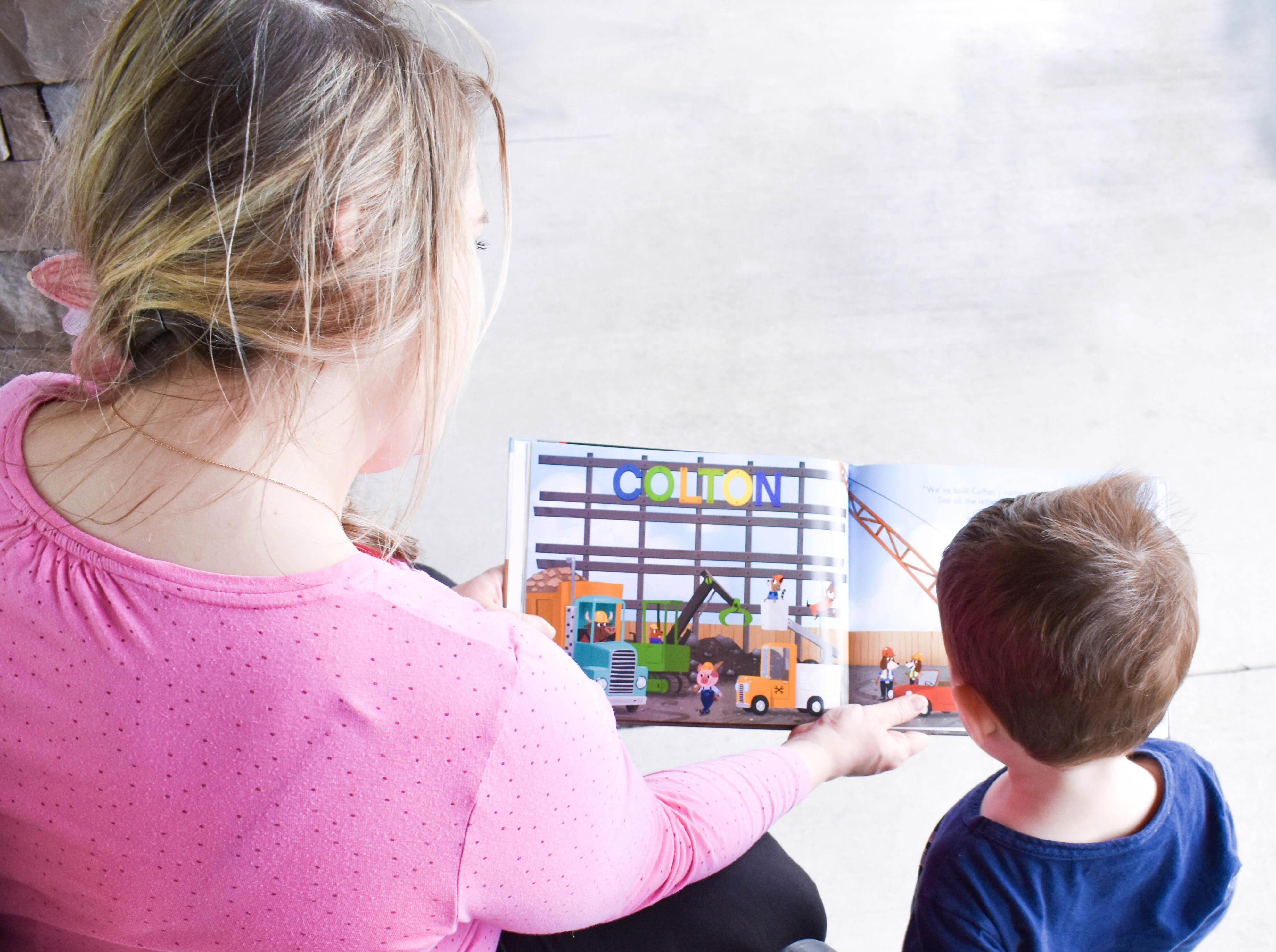 The premise of the story is that various trucks and machines are delivering letters to build the perfect name, which just so happens to be Colton! For example, a crane will bring the letter C, an old-time buggy for O, and so forth. I like asking him what each letter is (and seeing how many he can identify!) and he likes hearing about the different vehicles that are delivering them. Animals drive the vehicles, so he also likes discovering the different animals in the book. Maybe he'll even find another dog driving a truck!
Colton's My Very Own Trucks from I See Me! Books is a very popular choice during our storytimes. It's one of my favorite books to read to him, so I don't mind when he chooses it over and over (…and over!).
There is also a great educational component to the book, as I can already see him identifying more letters as we read the story more and more. Even at 2 years old, he recognizes the letters in his name. When we're on the pages with his name, he will point to his name and say, "Me!" We practice saying his first and last name out loud as we read the book together.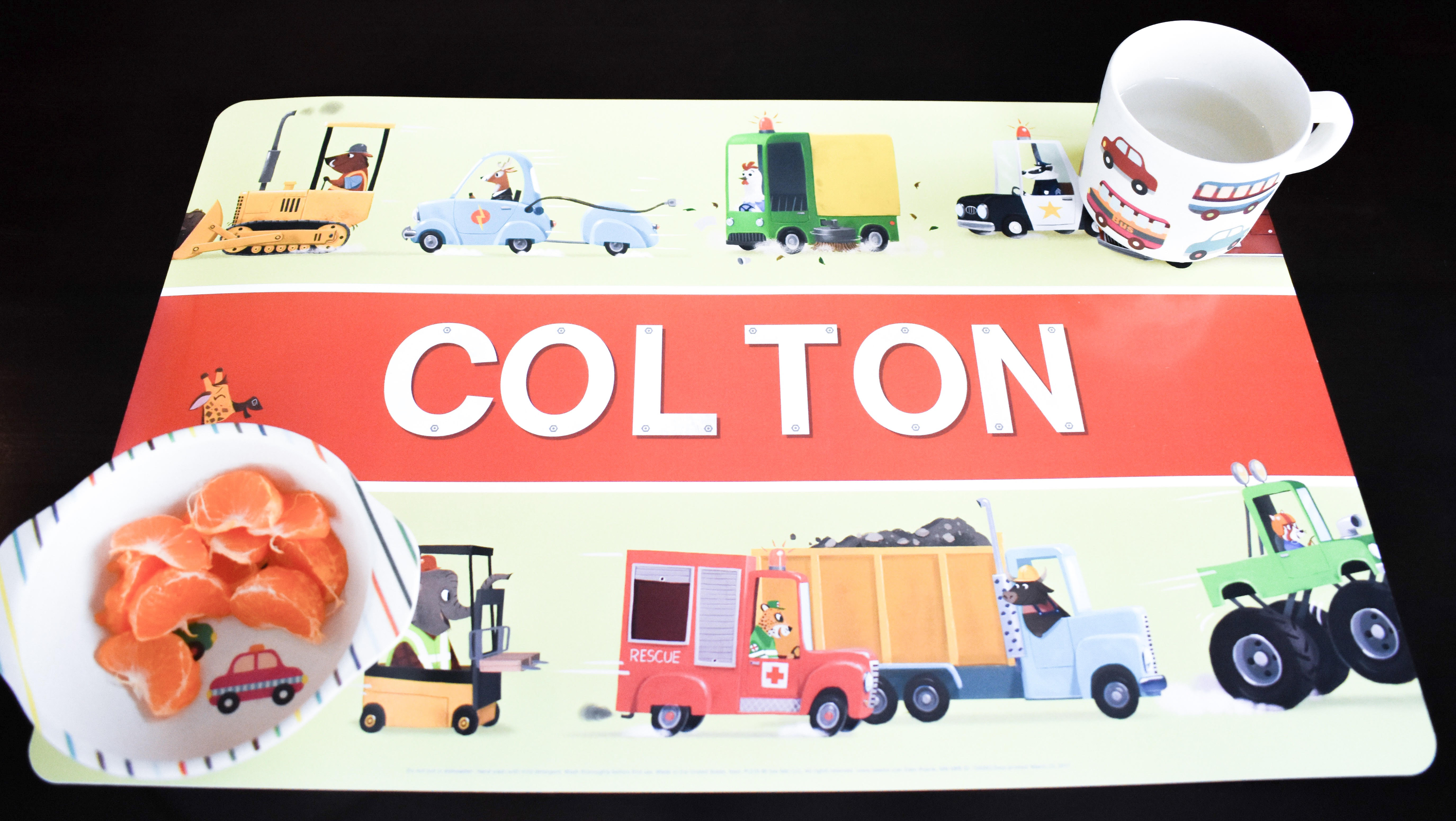 We received the book as part of a gift set which included a matching placemat. He loves pointing out the different trucks and animals on his mat, and I like that it keeps him entertained while I try to get his food ready. Before I became a mom, I never realized how quickly I'd have to learn to get food on the table!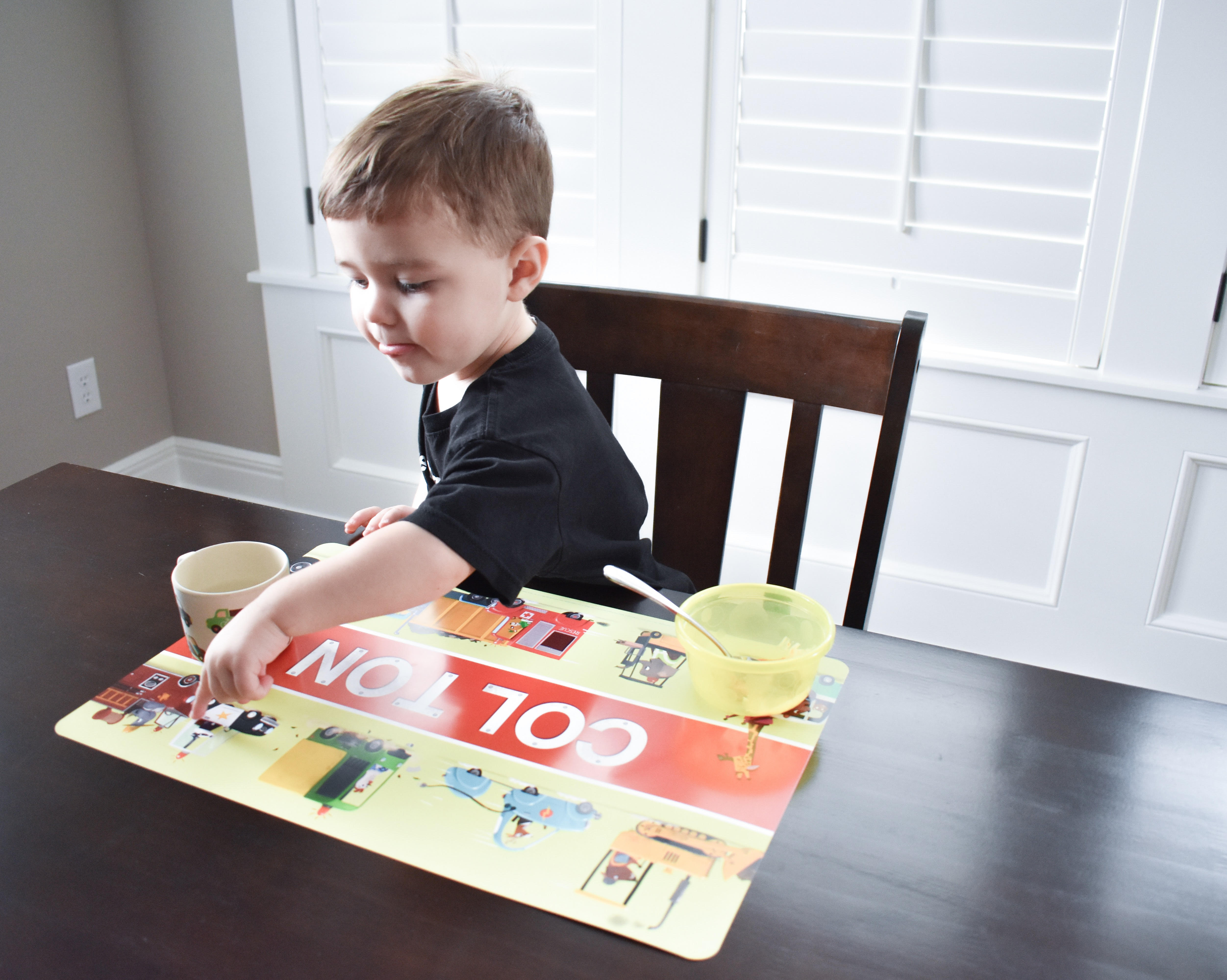 I also like the large letters used to spell out his name on the placemat. I figure the more opportunities he has to see and recognize his name, the easier it is going to be for him to learn to write and spell it when the time comes.
Making reading fun for preschoolers isn't always easy, but I See Me! Books wants to help. They've generously offered to give away a free personalized book to one lucky reader! The giveaway will end on May 19, 2017 at 11:59 p.m. CST and is open only to U.S. residents ages 18 and over. Use the form below to enter the I See Me! Books giveaway and make reading fun for your preschooler:
Mamabops I See Me! Personalized Children's Book Giveaway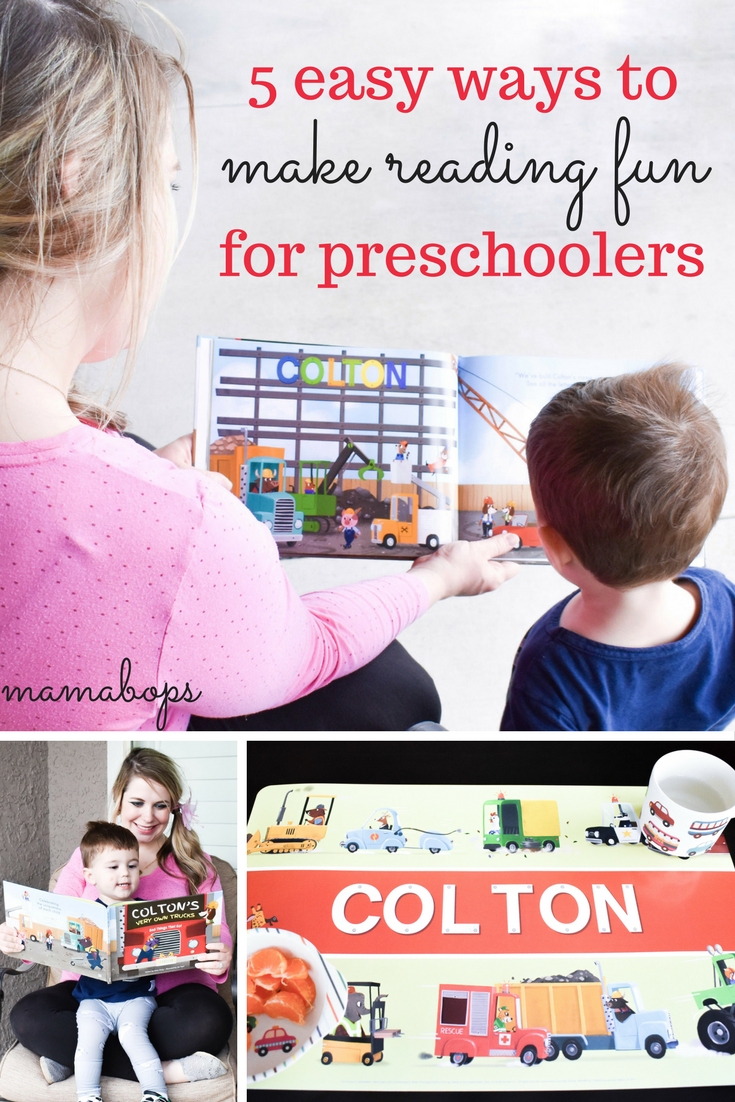 Pin these 5 Easy Ways to Make Reading Fun for Preschoolers!
Want more giveaways? Enter to win a hardcover copy of I'm Going to Give You a Bear Hug [ends 4/21/17], a $75 PinkBlush Maternity gift card [ends 4/30/17], and a TinyGifts baby memory book [ends 4/21/17]!